M83 share new track, "Go!"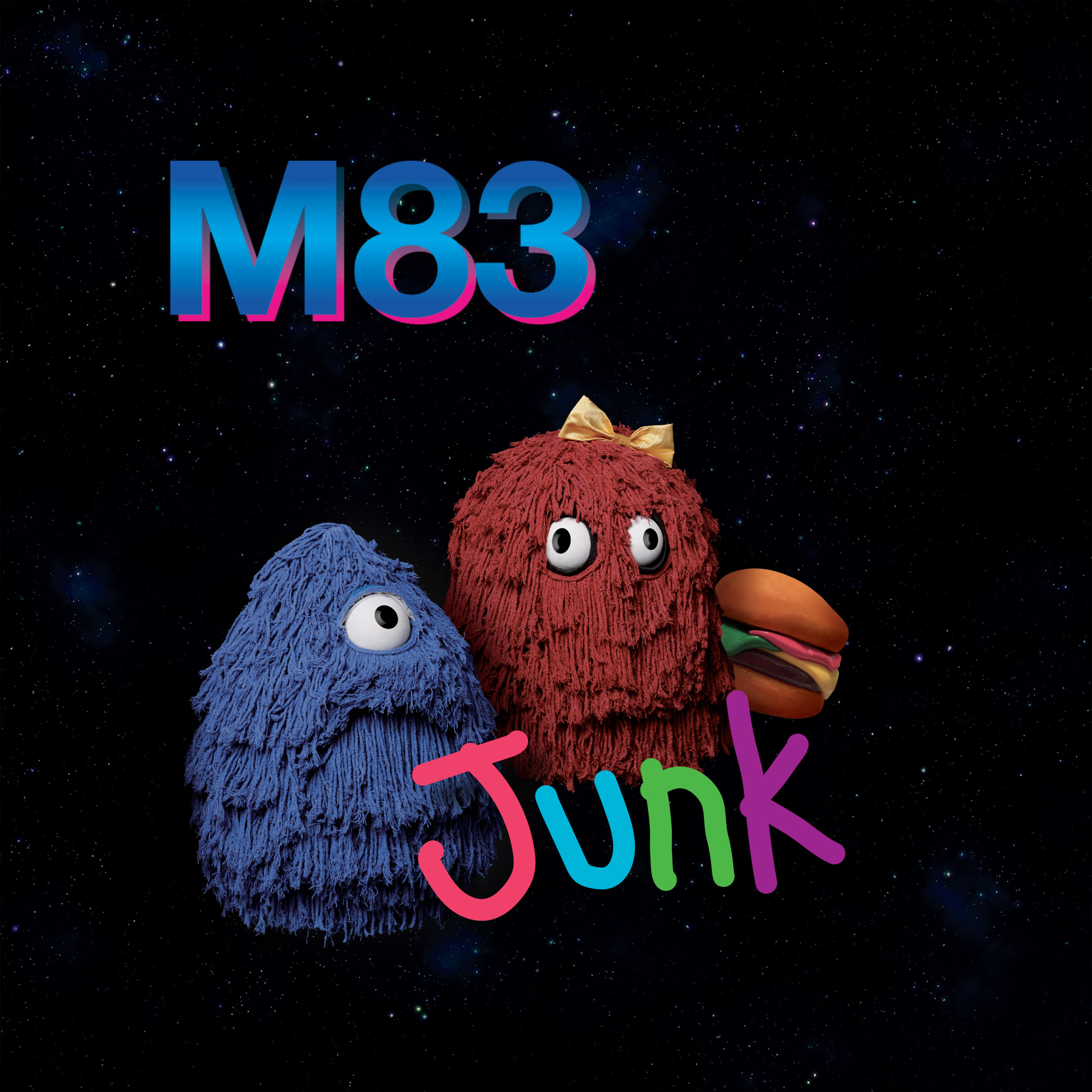 The more we hear of M83's new album Junk, the more it seems like Anthony Gonzalez is just openly embracing cheese. And that's kind of a literal interpretation, since the album cover does have a cheeseburger on it (and a couple of Fry Guys). But the latest single from M83's new album, "Go!", actually features some over-the-top guitar soloing from six-string hero Steve Vai. "We asked [Vai] for the craziest space solo possible, which wasn't hard for him," Anthony Gonzalez said in a press release. "He sent us three different takes, and we blended two to make the ultimate Steve Vai solo." There's no holding back on this one, folks.
Junk is out April 8 via Mute. It follows Hurry Up, We're Dreaming.
M83 Junk tracklist:
1. Do It, Try It
2. Go!
3. Walkway Blues
4. Bibi The Dog
5. Moon Crystal
6. For The Kids
7. Solitude
8. The Wizard
9. Laser Gun
10. Road Blaster
11. Tension
12. Atlantique Sud
13. Time Wind
14. Ludivine
15. Sunday Night 1987
Read our feature, Greatest Hits: The best M83 songs.