Album of the Week: Palace of Worms – The Ladder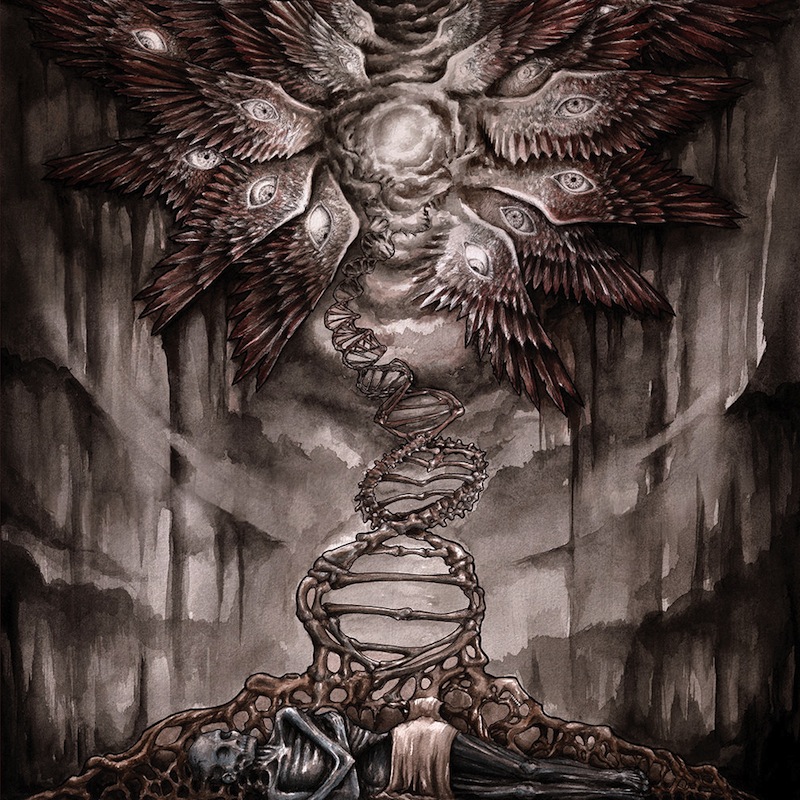 It's a ballsy move to start off a black metal album with the sound of plucking mandolins. Not that acoustic instruments are taboo—the offshoot folk metal genre is essentially built on the very foundation of blending sometimes gentle, usually beautiful acoustic instrumentation with the guttural intensity of black metal (and often a folk storytelling tradition). That's just not what Palace of Worms does on "In the Twilight Divide," the leadoff track from new album The Ladder. Balan, the sole member of the Oakland-based metal project, isn't simply introducing grander sounds via the juxtaposition of diminutive or sparse arrangements. Those mandolins are clocking at maximum speed, tremolo picked as stand-ins for black metal guitars. Yeah, they're rocking the fuck out.
Embodying what Palace of Worms' Facebook page description lists as "black metal of a strange order," The Ladder neither stays in one place for long nor reflects any interest in appeasing traditionalists or trend-setters. As that Facebook statement also reads, there's "no kvlt dogshit" nor "crowd-pleasing sunbathing haircuts," referring with a wink to another California-based metal band that's sucked up a lot of air in the dungeon in recent years. The wiseass nature of Balan's online persona thus suggests another covert motive for throwing down some ass-kicking mandolin riffs: Dude's actually got a pretty good sense of humor, which is a rare commodity in this style of music. The fortuitous consequence of being an artist so unconcerned with outside perceptions, however, is that Palace of Worms' The Ladder provides one of the most impressively eclectic listens in metal this year.
Much of the atmosphere on The Ladder is defined by Balan's goth, post-punk and dark ambient influences, and as a result leads to a greater attention to nuance and interestingly layered arrangements. Interlude track "An Innate Sickness" is mostly a between-song palate cleanser in the context of the album, but its early Cure-like ambiance is alluring all the same. The similarly brief "Wreathe" is built up from mournful darkwave textures as Balan delivers a rare melodic vocal performance that suggests a goth-rock side project isn't entirely out of the question. But when those influences become intertwined with the seething roar of black metal, The Ladder becomes even more exciting. Epic highlight "Nightworld" is an unholy marriage of Weakling and The Chameleons, climaxing in a triumphantly dark final three minutes that juxtapose male and female voices in glorious harmony.
Palace of Worms don't necessarily stretch compositions into irrational song lengths, particularly for a musical project that no doubt displays a prominent Weakling influence. Yet Balan's strengths shine when he allows a song to unfold and build up into more sprawling progressions. "Strange Constellations," the 12-minute centerpiece of the album, is practically an EP unto itself, transitioning from one movement to the next, incorporating a sense of gothic metal grandeur into hissing, guttural surges and a brief sequence of thrash metal shred, ultimately descending into ethereal doom. The album's greatest track, however, is its closer, "Ephemeral Blues." Perhaps to Balan's dismay, it does bring to mind the soaring "Gifts from the Earth" by that other, perfectly coiffed California band, though that's only a drawback if the approval of Reddit users matters more than artistry. That said, it's but a passing resemblance, the colossal melody and emotional drive—assisted in large part by Balan's forceful growl—standing tall on their own.
The sheer drive and ambition on The Ladder isn't necessarily a new thing for Palace of Worms. The Forgotten, from 2009, featured a wide array of sounds and approaches, including a much heavier synthesizer presence despite a more lo-fi recording quality. What makes the expansive nature of Balan's newest attempt all the more triumphant is in how Palace of Worms fuses innovation with emotion and catalyzes intensity into catharsis. Everything certainly sounds amazing and hits with the heaviest impact possible, but in leaving the listener with something more than a concussion it transcends the test of genre or niche. The Ladder is an album better experienced than catalogued.
Similar Albums: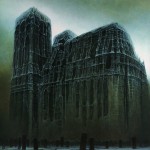 Wode – Wode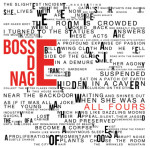 Bosse-de-Nage – All Fours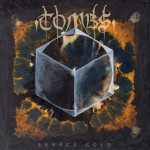 Tombs – Savage Gold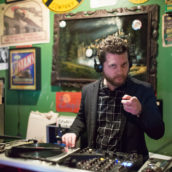 Jeff Terich
Jeff Terich is the founder and editor of Treble. He's been writing about music for 20 years and has been published at American Songwriter, Bandcamp Daily, Reverb, Spin, Stereogum, uDiscoverMusic, VinylMePlease and some others that he's forgetting right now. He's still not tired of it.