Rolling Stones, Paul McCartney tease mega-concert with new videos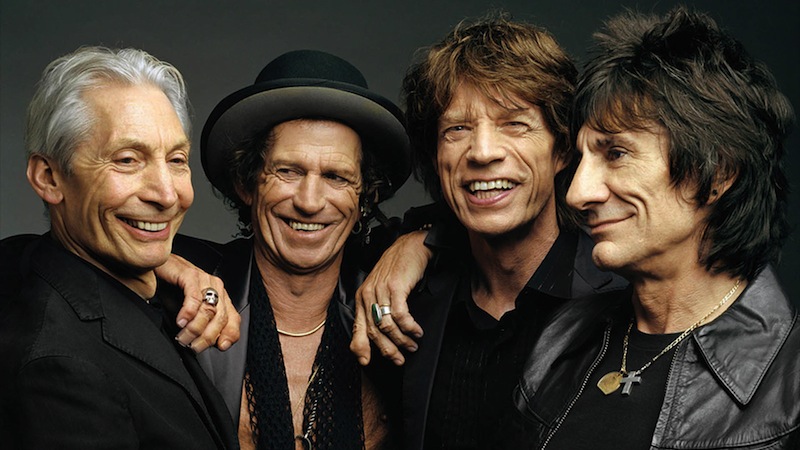 Last month, Coachella organizers Goldenvoice revealed that they were planning a concert festival featuring six acts that rose to become legends in the '60s and '70s. The Rolling Stones, Paul McCartney, The Who, Bob Dylan, Roger Waters and Neil Young would all be featured performers at the concert, which has since become mockingly referred to as "Oldchella." This morning, however, five of the six acts have shared teaser videos for the event, with little actual information, other than "October." The festival is set to feature all six artists playing full-length sets, with their full stage setups, at the Empire Polo Field in Indio, California, where Coachella is held every year.
Update: The festival has officially been announced. It's called Desert Trip, and it's taking place on October 7-9. The dates will be split up into two artists each: Rolling Stones and Bob Dylan on October 7, Paul McCartney and Neil Young on October 8, and Roger Waters and The Who on October. Check out the flyer below.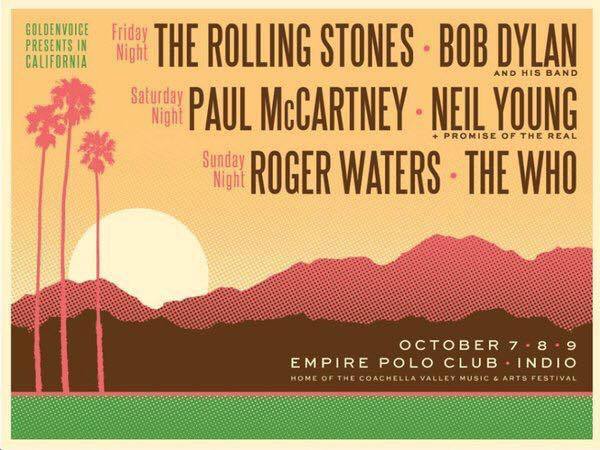 — The Rolling Stones (@RollingStones) May 2, 2016
October… pic.twitter.com/JGskALotv3

— Paul McCartney (@PaulMcCartney) May 1, 2016
October…https://t.co/m2S0Mrh1xF

— Bob Dylan (@bobdylan) April 29, 2016
#TheWhoHits50 #October . . . pic.twitter.com/oa5QzKbTXr

— The Who (@TheWho) April 29, 2016
October… pic.twitter.com/fhAvCAwJaG

— Roger Waters (@rogerwaters) April 29, 2016
Read our Celebrate the Catalog features on the albums of The Beatles and The Rolling Stones.