De La Soul announce new album, and the Anonymous Nobody…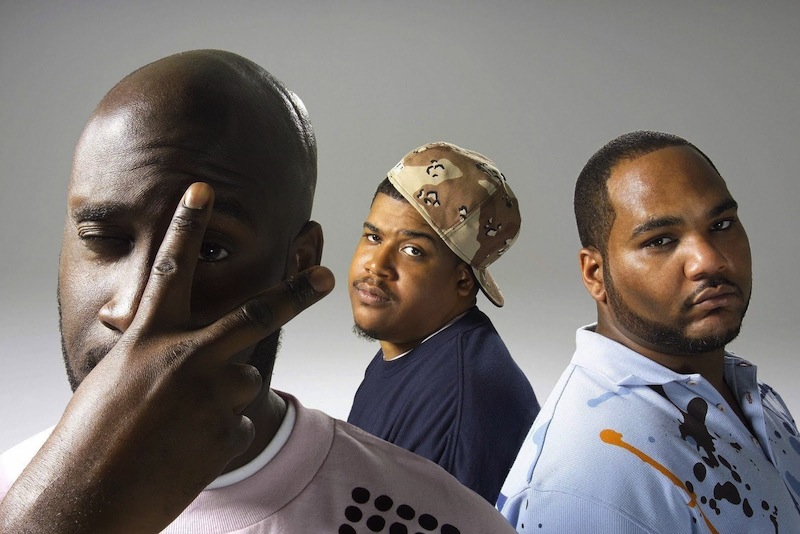 De La Soul recently commemorated the 25th anniversary of their 1991 album De La Soul is Dead with a memorial in New York City. But De La Soul is, in fact, alive and kicking. On August 26 they'll release a new album, and the Anonymous Nobody…, which has 17 tracks and features a long list of notable guest artists, including Snoop Dogg, Usher, David Byrne, Damon Albarn, Pete Rock, Jill Scott, Little Dragon, 2 Chainz and more. Check out the tracklist below, which recently appeared via Amazon.
De La Soul and the Anonymous Nobody… tracklist:
1 Genesis (Intro) (ft. Jill Scott)
2 Royalty Capes
3 Pain (ft. Snoop Dogg)
4 Property of Spitkicker.com (ft. Roc Marciano)
5 Memory of… (US) (ft. Estelle and Pete Rock)
6 Cbgbs
7 Lord Intended (ft. Justin Hawkins)
8 Snoopies (ft. David Byrne)
9 Greyhounds (ft. Usher)
10 Sexy Bitch
11 Trainwreck
12 Drawn (ft. Little Dragon)
13 Whoodeeni (ft. 2 Chainz)
14 Nosed Up
15 You Go Dave (A Goldblatt Presentation)
16 Here in After (ft. Damon Albarn)
17 Exodus (Outro)
De La Soul's "Buddy" and "A Rollerskating Jam Called 'Saturdays'" are both featured on our list of 10 Essential Native Tongues tracks.