Matador records teases new Chavez release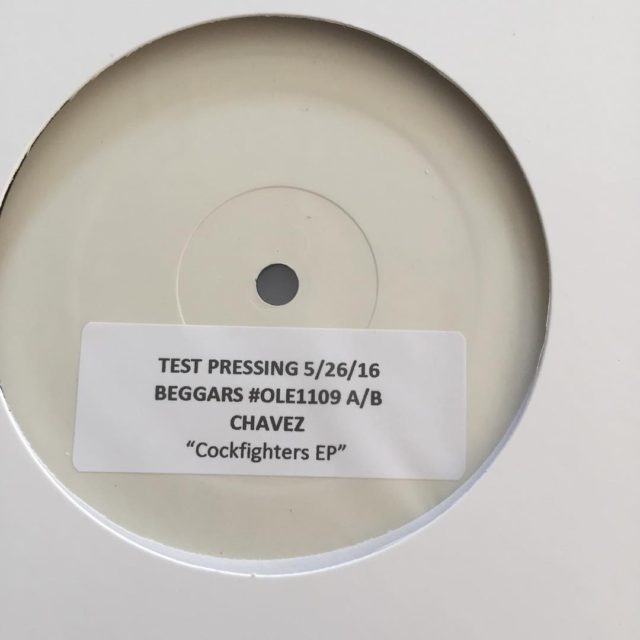 Matador Records appears to be teasing a new release by '90s-era New York post-hardcore band Chavez. The label posted a test pressing of a vinyl record credited to Chavez with the title Cockfighters and the caption "band name sounds familiar." If this is a new release by Chavez, it would be their first since 1996's Ride the Fader (not counting the Better Days Will Haunt You compilation).
The band's Matt Sweeney tweeted about it, with some self-deprecating humor. In response, Matador joked that it wouldn't comment until all samples were cleared, referencing the LP-destroying debacle surrounding its recent release of Car Seat Headrest's Teens of Denial.
If @matadorrecords is pranking the 17 Chavez fans out there, this is expertly cruel. If not, pretty sweet: pic.twitter.com/86k6BuNEdi

— matt sweeney (@theheavyjamz) June 2, 2016
No comment (until after we've cleared all the samples) https://t.co/zJnuJtDQyK

— Matador Records (@matadorrecords) June 2, 2016
A photo posted by Matador Records (@matadorrecords) on
In the past decade, Chavez have reunited to play sporadic shows, though while they never officially broke up, they haven't been making music for a long time.
Chavez's Ride the Fader is on our list of 10 Essential '90s Post-Hardcore Albums.