Lost Sufjan Stevens album, Stalker, found in dumpster Brooklyn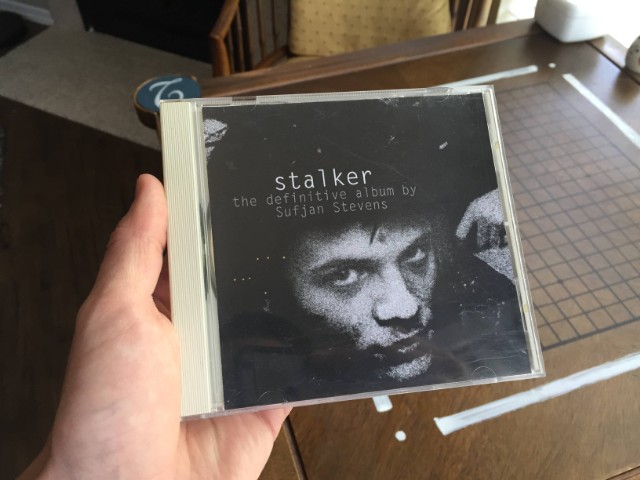 A Reddit user has recently discovered what appears to be an unheard Sufjan Stevens album in a dumpster. FACT magazine reports that the 14-track album, titled Stalker, was recovered outside of the musician's studio in Brooklyn. After the album's artwork was posted on Reddit, Stevens' label Asthmatic Kitty responded, admitting they weren't sure if it was a legitimate release and asking the user to keep its content discreet. Regardless of their pleas, most of the songs have already been posted online. The album's full tracklist is included below.
1. I Know Where Your Kids Go To School
2. U Kan Wrun But U Kan't Hyde
3. I Got A Good View From Where I'm Standing
4. Gonna Rock You Like A Hail Storm
5. Save Yourself Before You Die
6. Don't Tell Anyone
7. No More Mister Nice Guy
8. Baby Give Me A Feel
9. Uh Oh Yeah Huh Er Um Baby
10. I Know Everything About You
11. Kommin' Ta Getcha
12. Keep All The Mace Inside
13. Let's Fly To Another Planet
14. Loneliness Is A Warm Bum
Read our Greatest Hits feature on the best Sufjan Stevens songs.