Watch The Body's eerie video for "The Myth Arc"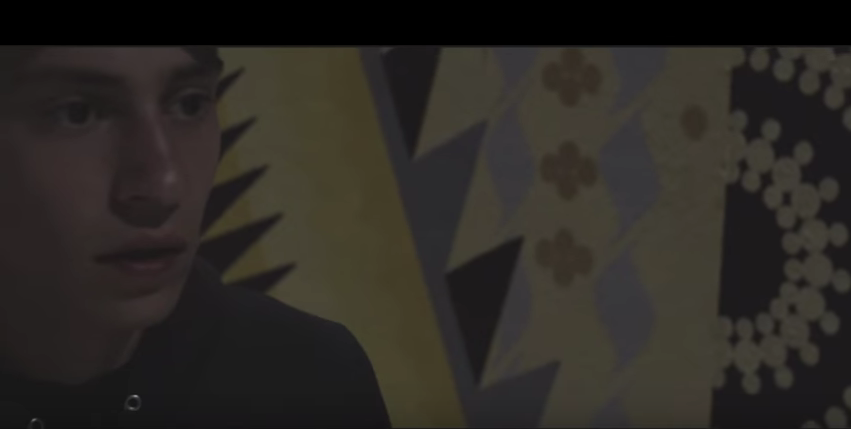 The Body have just shared another video from their standout album from earlier this year, No One Deserves Happiness. The clip for "The Myth Arc," directed by Mitch Wells of Thou, features Keir Gilchrist (It Follows) and involves a loose storyline about a series of couples in which the women end up going missing. There's an eerie and awesome and ambiguous plot twist at the end, however, so make sure to stick around during the slow-motion drama. The sludgy din of a song is well worth the listen as well. Watch The Body's "The Myth Arc" video below, and check out the band's upcoming tour dates.
The Body's No One Deserves Happiness is on our list of the best albums of 2016 so far.
The Body tour dates:
8/19 – Vacouver, BC – TBA
8/20 – Portland, OR – The Know
8/21 – Oakland, CA – Oakland Metro
8/22 – Los Angeles, CA – Union
8/23 – Phoenix, AZ – 51 West
8/24 – Albuquerque, NM – Launchpad
8/25 – Austin, TX – Sidewinder
8/26 – Ft. Worth, TX – 1912 Club
8/27 – Little Rock, AR – Liver Fest
8/28 – St. Louis, MO – Pu Fest
8/29 – Kansas City, KS – TBA
8/30 – Minneapolis, MN – Triple Rock
8/31 – Milwaukee, WI – Frank's Power Plant
9/1 – Chicago, IL – Empty Bottle
9/2 – Detroit, MI – Sanctuary
9/3 – Toronto, ON – Coalition
9/4 – Buffalo, NY – Sugar City
9/5 – Baltimore, MD – Metro Gallery
9/6 – Richmond, VA – Strange Matter
9/7 – Philadelphia, PA – 1st Unitarian Church
9/8 – Boston, MA – Middle East
9/9 – New York City – Market Hotel
9/10 – Providence, RI – Machines with Magnets