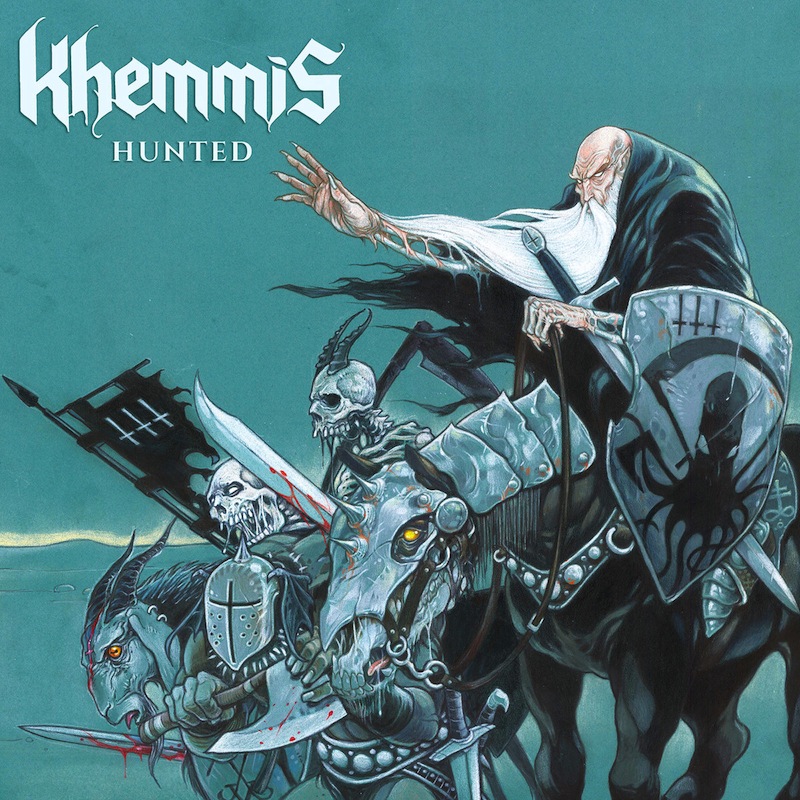 If there's a single word that could encapsulate the soaring, powerful sound of Denver doom-metal band Khemmis, it's "heroic." Theirs is music for epic journeying and feats of triumph. Their album art aesthetic is a pretty strong indication of this, with their debut album Absolution depicting a wizard, a Red Sonja-like warrior and a pair of skeletons; new album Hunted does in kind, that same wizard-like figure brandishing some sort of squid-shield while on a ride with the Horsemen of the Apocalypse. Those are just illustrations, but they're also a colorful window whose fantasy depictions parallel the soaring melodies and muscular riffs that Khemmis wields, carrying on a tradition of melodic doom metal while offering a sophisticated and ambitious update, taking it to an even greater place. If it sounds like Khemmis is on an epic journey, it's because they are.
Khemmis own description of their sprawling sound is "doomed rock 'n' roll," and they'll be the first to tell you that—like many of the best metal bands in recent years (Baroness, Mastodon, Kvelertak)—Thin Lizzy plays as much of a role in influencing their sound as Black Sabbath or Electric Wizard. That's fairly apparent from the opening gallop of "Above the Water," the leadoff track on the group's second album, Hunted. It's deep and sludgy, shuffling its way toward a deep gnarl. Yet the track's defining moments aren't so much the crunchiest, but rather those in which guitarists Phil Pendergast and Ben Hutcherson enter a dance of harmonized fretwork. There's a note-perfect elegance about their spiraling entanglement of riffs, but it speaks as much to a classic-rock-on-8-track sensibility as it does to vintage heavy metal. Doom metal is their aesthetic, perhaps, but rock 'n' roll is what Khemmis plays.
The kind of rock 'n' roll that Khemmis plays is intensely heavy, of course—that's readily apparent in every sequence of muscle or melody they tear through. It's a balance they maintain well, nowhere more explicitly than on "Three Gates," which juxtaposes screaming with expressive clean vocals, slow and sludgy verses with surging, upbeat choruses. It's like a tug-of-war between Khemmis' two strongest instincts. No one aspect of their sound wins out, which speaks strongly to their ability to take to both pummeling darkness and melodic power. And that contrast feeds into the song's lyrical themes as well, Pendergast laying out an intense juxtaposition in the album's final lines: "The choice is easy/ Awaken from my sleep/ Or wash away my ashes in the sea."
Khemmis best metal song on Hunted is coincidentally also their best rock 'n' roll song—and yeah, it's heroic as fuck. The title track closes out the album with 13 minutes of fear, emotion, hooks, instrumental wizardry and simply the best melodies that Khemmis have ever crafted. For a song of its carriage and expanse, it's to the band's credit that they waste no time in getting this odyssey off the ground. There's no extended ethereal intro, and they keep the meditative interludes at a minimum (it happens at 8:45, and by then a breather doesn't seem like such a bad idea). Khemmis hit the ground running, continuously reaching to greater heights and more titanic peaks, adding new layers of wonder and enchantment in the process. It's a nifty trick that, in all that buildup and furious activity, the song is actually headed toward a chilling, almost horror-movie conclusion as Pendergast croons above the mournful minor key layers, "I see him/ He comes forth/ From darkness/ He takes form/I see him/ He is I/ I am cursed/ And I am dead."
Hunted is an extension of the sound that Khemmis introduced on last year's Absolution, but more than that it's an enhancement of it. They've gotten much more ambitious in a relatively short amount of time, and in the process that ambition has allowed them to channel the anthems of their '70s-rock heroes without tamping down on their heaviness or compositional expansion. Contrary to what their social media presence might kind-of sort-of suggest, Khemmis still have a strong affection for metal; as a fun note of trivia, drummer Zach Coleman is the head brewer at Denver's TRVE Brewing, which wears its metal cred on its labels, featuring beers with names that reference Sunn O))), Metallica and Ulver tracks. But their kind of metal transcends scene or niche. Khemmis' music isn't populist by any means, but it's versatile enough to reach audiences well beyond the already indoctrinated. That, in itself, takes a certain type of heroism.
Label: 20 Buck Spin
Year: 2016
Similar Albums: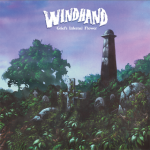 Windhand – Grief's Infernal Flower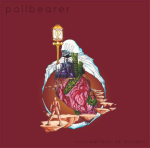 Pallbearer – Foundations of Burden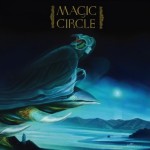 Magic Circle – Journey Blind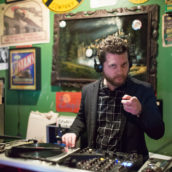 Jeff Terich
Jeff Terich is the founder and editor of Treble. He's been writing about music for 20 years and has been published at American Songwriter, Bandcamp Daily, Reverb, Spin, Stereogum, uDiscoverMusic, VinylMePlease and some others that he's forgetting right now. He's still not tired of it.