Watch the full Iggy Pop episode of Austin City Limits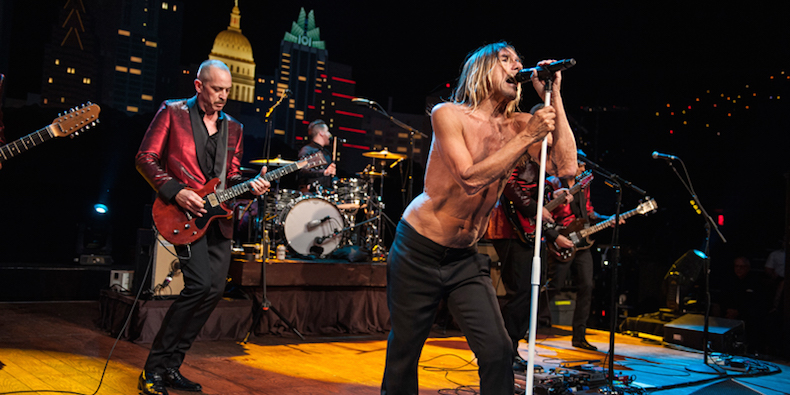 Iggy Pop performed on the PBS TV show Austin City Limits on Saturday night. Pop performed 11 songs, backed with his band comprising Queens of the Stone Age's Josh Homme, Dean Fertita and Troy Van Leeuwen, Chavez's Matt Sweeney, and Arctic Monkeys' Matt Helders. Pop and his band performed songs from new album Post Pop Depression, as well as tracks from throughout his career, including classics from 1977's The Idiot and Lust For Life. Watch the full Iggy Pop Austin City Limits episode below.
Iggy Pop Austin City Limits setlist:
Lust For Life
American Valhalla
Sweet 16
In the Lobby
Some Weird Sin
Funtime
Tonight
Sunday
China Girl
Break Into Your Heart
Gardenia
The Stooges' "I Wanna Be Your Dog" is on our list, Counter Culture: The Top 100 Songs of the '60s.