The Smiths to release 7-inch with two unreleased songs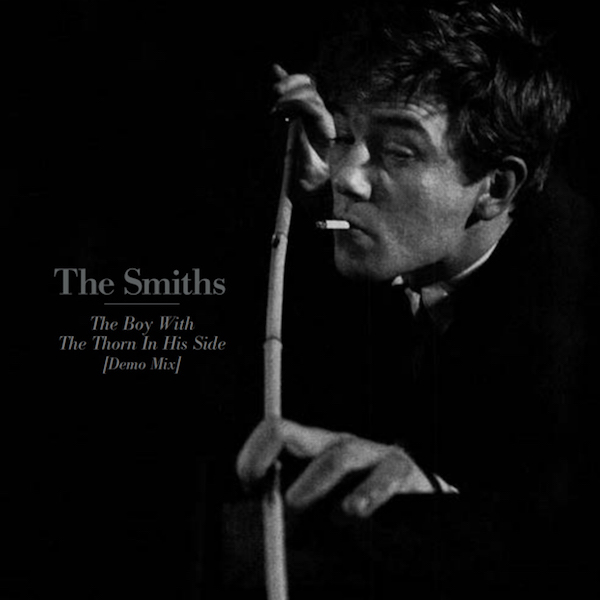 Even though The Smiths have been broken up for nearly 30 years, they're still managing to find a way to release more music. Morrissey fansite True To You has announced that a new Smiths 7-inch single is on the way, featuring two unreleased tracks. The single features a demo mix of "The Boy With the Thorn In His Side," whose studio version was released on 1986's The Queen Is Dead, and an unreleased version of non-album track "Rubber Ring." The single features artwork designed by Morrissey with a photo of actor Albert Finney, which you can see above. The release date for the single hasn't yet been announced.
Johnny Marr's recently released memoir Set the Boy Free is featured in our 2016 Holiday Gift Guide.
Read our feature, The Smiths: The Complete Songs.