Pop Life: The best pop of 2016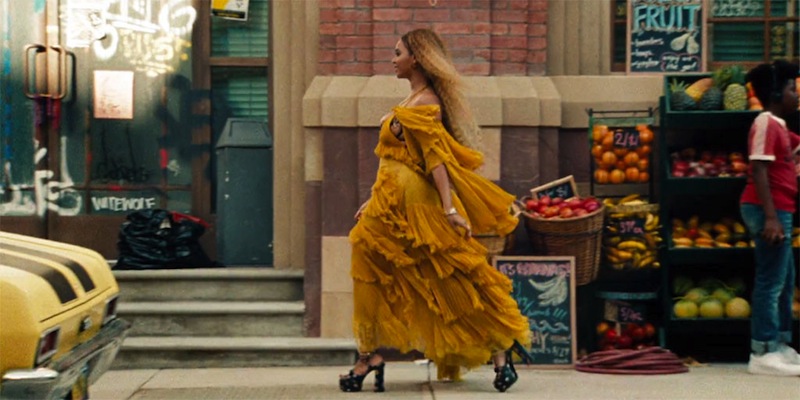 Unlike some of the top lists Treble has put out, I decided not to format mine as a top-10 thing. Pop music this year was weird and ethereal. To be quite honest, a fair amount of it wasn't very good or verged into the territory of downright terrible.
There were major exceptions, of course, as you'll see below. Some of them are not pop records per se, while others are unabashedly so in the most glossy, production-drenched manner imaginable. All of them feature hooks that reach the fucking stratosphere. And that's the best possible qualifier there is for great pop music.
(Note: There isn't really an order here, with one major exception – the first item on the list.)
---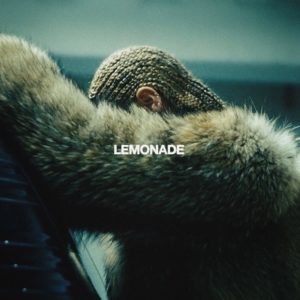 Beyonce – LEMONADE
(Columbia)
Because I reviewed this album upon its release and blurbed it for our best-of-2016-so-far feature, I've said a lot about it. Some final thoughts: Beyonce Knowles is the queen of pop and modern R&B. As such, Lemonade is her crowning achievement, a triumph of painful self-examination (and philander evisceration). It's also a profound sociopolitical statement on Black womanhood that can appeal to anyone with, like, feelings, but undoubtedly bears a richer meaning for those to whom it's directly speaking—and that is a beautiful and necessary thing.
The hooks on this record, though: From the country blues throwdown of "Daddy Lessons" to the scorching strut of "Sorry" and "Formation," few 2016 pop hits rang out the way Lemonade's singles did. But as was true of this album's predecessor, Beyonce, the treasures are in the tracks that give it depth far beyond ear candy and hip propellant, like the rage of "Don't Hurt Yourself" and laconic kiss-off of "6 Inch," and the aching love at the center of "All Night."
---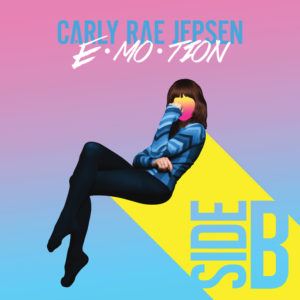 Carly Rae Jepsen – Emotion: Side B
(Interscope)
Hello, it me again, the Carly Rae evangelist who thought Emotion was better than a lot of supposedly arty-ass shit last year and is mentioned on her Wikipedia page. (I won't stop humblebragging about that. Would you?) Many pop artists' high-profile singles can't step to the best of these eight leftovers from Jepsen's Emotion sessions, even if their presence here makes me wonder how lesser songs on that record (the ill-fitting "L.A. Hallucinations") made it and titanic bangers like "First Time" and "Fever" were considered lesser-than. Who knows? What's obvious is that Emotion: Side B contains 2016's purest candy-coated pop pleasures without, for the most part, sacrificing the much-improved songwriting and resonance showcased on the album these songs were cut from.
---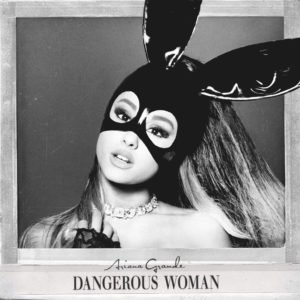 Ariana Grande – Dangerous Woman
(Republic)
The sum of this album doesn't quite keep the promise of its title or its fiery, noirish eponymous single (one of this year's best songs, no doubt), as Dangerous Woman is occasionally far closer to PG-13 than red hot. But in terms of pop-music execution, it's often excellent. "Dangerous Woman" and "Side to Side" rightfully stayed high on the charts for a fair portion of this year, bringing a feminist and sex-positive presence to a mainstream musical universe that's often, one way or the other, dominated by the male gaze. Album cuts like "Bad Decisions," "Greedy" and "Everyday" take this even further. Max Martin and his army of pop-concocting Swedes handle much of the house/disco/R&B smorgasbord production, so you know you're in good hands hooks-wise. But it's Ariana Grande's voice, which has long since eclipsed the theater-major belter shit she started out with, that makes Dangerous Woman really work. She uses its expanding versatility as a volatile seductive instrument as well as a communicator of vulnerability ("I Don't Care) amid all the boisterousness.
---
Lady Gaga – Joanne
(Interscope)
I predicted that Lady Gaga's recent breakup would likely inspire a better album than people might've expected (given the failure of ARTPOP and safeness of Cheek to Cheek). Joanne is good enough (and then some) that I think I can safely pat myself on the back for that one. It's not perfect, because Ms. Germanotta will always be too quicksilver-weird to not take leaps that don't pay off—"Come to Mama," while entertaining in a campy way, is also saccharine and simplistic, and "Dancin' In Circles" doesn't mesh with the album's overall sound. The relative coherence here is new for Gaga, and the country music and heartland rock influences around which she bases Joanne are an effective background for a set of mature songs. "Sinner's Prayer," "Angel Down," "Million Reasons" and the title track are all nuanced explorations of heartbreak and emotional turmoil of various stripes, and "A-YO," "Perfect Illusion," "Hey Girl" and "John Wayne" all offer ample proof that Gaga hasn't lost her ample talent for crafting indelible hooks.
---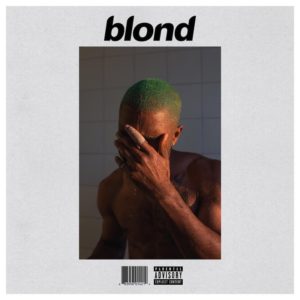 Frank Ocean – Blonde
(Def Jam)
This is basically a twee-pop album. It is. That's not a dig! Frank Ocean eschewed the aspects of his sound that were more traditionally R&B and informed Channel Orange for Blonde, his long-delayed, excruciatingly meticulous second proper album, to focus on spare guitar and electric piano backing that highlights the arresting qualities of his singular voice (as well as its imperfections). While its occasional lack of groove, length and sense of aimlessness make it amount to less than the unimpeachable masterpiece many paint it as, Ocean has nonetheless made a major statement here. The themes that dominate Blonde are loss, heartbreak, sexual ambiguity/confusion and, perhaps above all, various examples of those things Cool Hand Luke referred to as failures to communicate. When the man born Lonny C. Breaux sings of his conflicts regarding settling for convention with the line "I'd rather go to jail; I've tried hell" on "Siegfried," that frustration echoes so many things we've all felt. When he abandons words to simply wail over the hymnlike keys of "Solo," you feel the ache in your whole body. Unlike most of the records on this list, Blonde is not overstuffed with hooks. Some of these tracks don't even have choruses, such as the vocal-distorted, trap-bouncing "Nikes." But it must be noted as a standout of the year in pop precisely because it shows a near-virtuosic singer-songwriter only loosely tethering himself to the strictures of pop songs and using the distance from that simplicity to explore complex moods.
---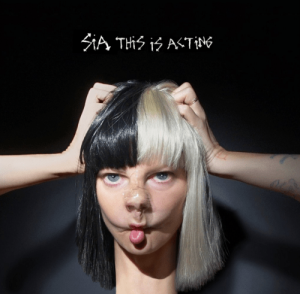 Sia – This Is Acting
(RCA)
Since Sia Furler returned from a three-year exile with face-obscuring wigs and darker songs than ever on 2013's 1000 Forms of Fear, she's mastered the pull-yourself-from-a-hole empowerment anthem. This has led to some awkward moments, like the use of "Unstoppable" in a lot of sports commercials, but removed from overexposure and heard with fresh ears, that and the other standouts on This Is Acting are thunderous and moving. Sia emerged from alcoholism and mental illness to reemerge as a genuine (albeit unconventionally presented) pop star, and on the selection of rejected-songs-for-hire that make up Acting, that resilience shows through in every line, every massive chord, every arena-shaking belted note. "Bird Set Free," "One Million Bullets," "Alive" and the aforementioned "Unstoppable" all take on demons with massive and devastating choruses, and "Reaper," "Cheap Thrills" and "Sweet Design" prove she can make dancefloor anthems too.
---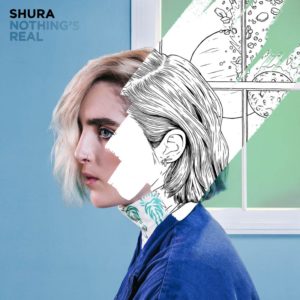 Shura – Nothing's Real
(Polydor)
There is a history, within capital-I indie culture, of hyping the shit out of various European pop artists or groups for an album or two and then forgetting they exist. (Remember Annie? Probably not, and that's a shame, cause she was pretty good. And remember when y'all overrated the shit out of Robyn and half of y'all liked it ironically anyways? That was annoying.) But I digress. U.K. pop singer-songwriter Shura might appear on the surface to be the same sort of hipster catnip, but her debut album has enough deep emotion and memorable hooks to make any easy dismissal unlikely. The title track is an obvious dancefloor filler with an outstanding retro disco-funk beat, but its lyrics describe panic borne of anxiety and depression. Shura's openly queer identity gives some context to the awkwardness that the narrators of some of these songs feel, but romantic confusion is universally relatable when it's expressed in the precise, plain language she uses in her lyrics. "Touch" is the flagship single, but "2Shy" is the album's emotional core, as Shura describes being unable to make a move on the object of her affection over glossy synths and bubblegum-snap beats that only make the pain stand out more starkly.