Iron Reagan's "Fuck the Neighbors" video is all kinds of claymation mayhem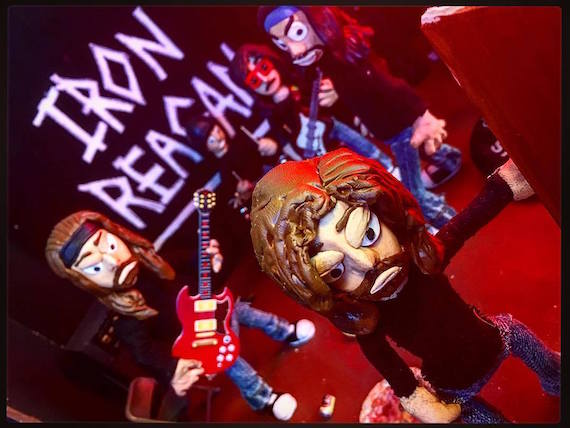 Last week, Iron Reagan released their super-fun, loud and ass-kicking new album Crossover Ministry via Relapse. And today, the band has shared a hilarious new video from the album. In the clip for "Fuck the Neighbors," featuring stop-motion animation by Johnny McHone (Robot Chicken), all kinds of wacky hell breaks loose. It's essentially a claymation depiction of the mayhem in the song, with an annoyed neighbor asking the band to stop shredding and then becoming increasingly angry and annoyed that they won't. The band rocks out, there's a circle pit, windows break, people get smashed with musical instruments… it's all kinds of silly insanity. And when things elsewhere are becoming so chaotic, it's nice to have a bit of cartoonish misanthropy to take a break from it all.
Watch the Iron Reagan "Fuck the Neighbors" video below.
Iron Reagan is touring later this month with Power Trip.