Celebrate the Catalog : Kraftwerk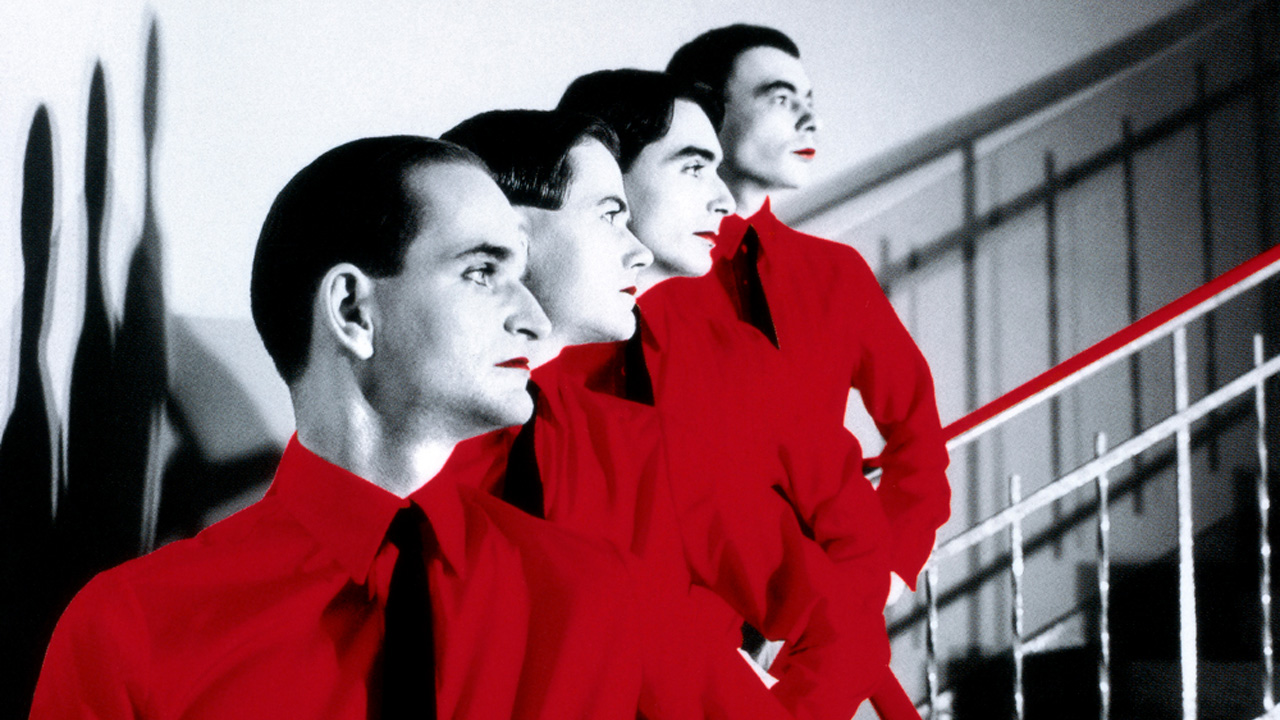 "The Robots"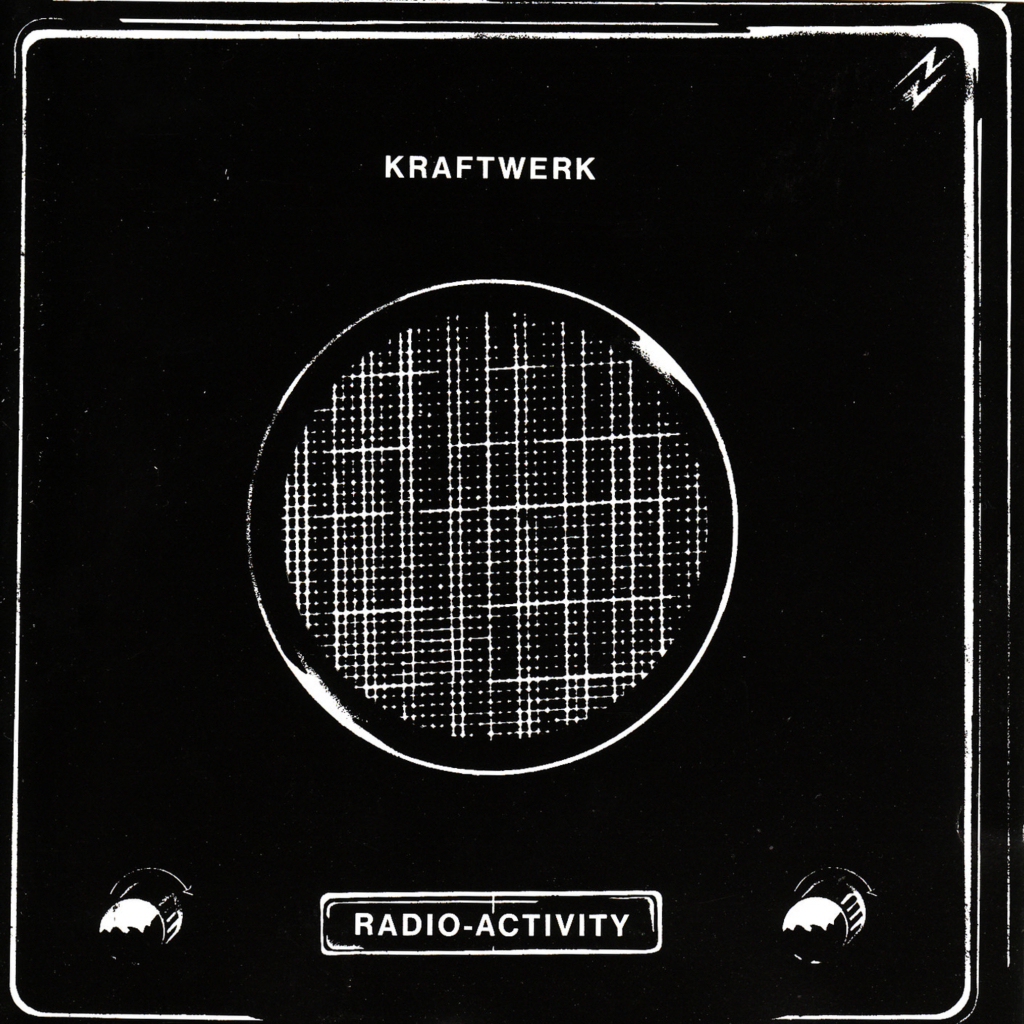 Radio-Activity
(Kling Klang/EMI/Capitol, 1975)
For all of the importance ascribed to Autobahn, the album that followed it was truly a defining one for Kraftwerk. It was the first to bring on Karl Bartos to complete the "classic" Kraftwerk quartet, the first not on the Philips label, the first recorded at the Kling Klang studio they built in Dusseldorf, the first one they produced on their own without Conny Plank on the boards. It was their first concept album, finding dry German humor in the titular double entendre of broadcasting and nuclear science, and—most notably—the band's first performed without a single traditional instrument. All traces of strings, flutes, pianos and drum kits were deleted in favor of synthesizers and custom-built percussion rigs generating static, oscillating tones, silence, and tinny melodies from imagined distant stars. From interludes like "News" to full compositions like "Airwaves" and "Radio Stars," Radio-Activity is a darkly beautiful, relentlessly artsy love letter to the sound waves constantly lapping at our ears.
Rating: 8.5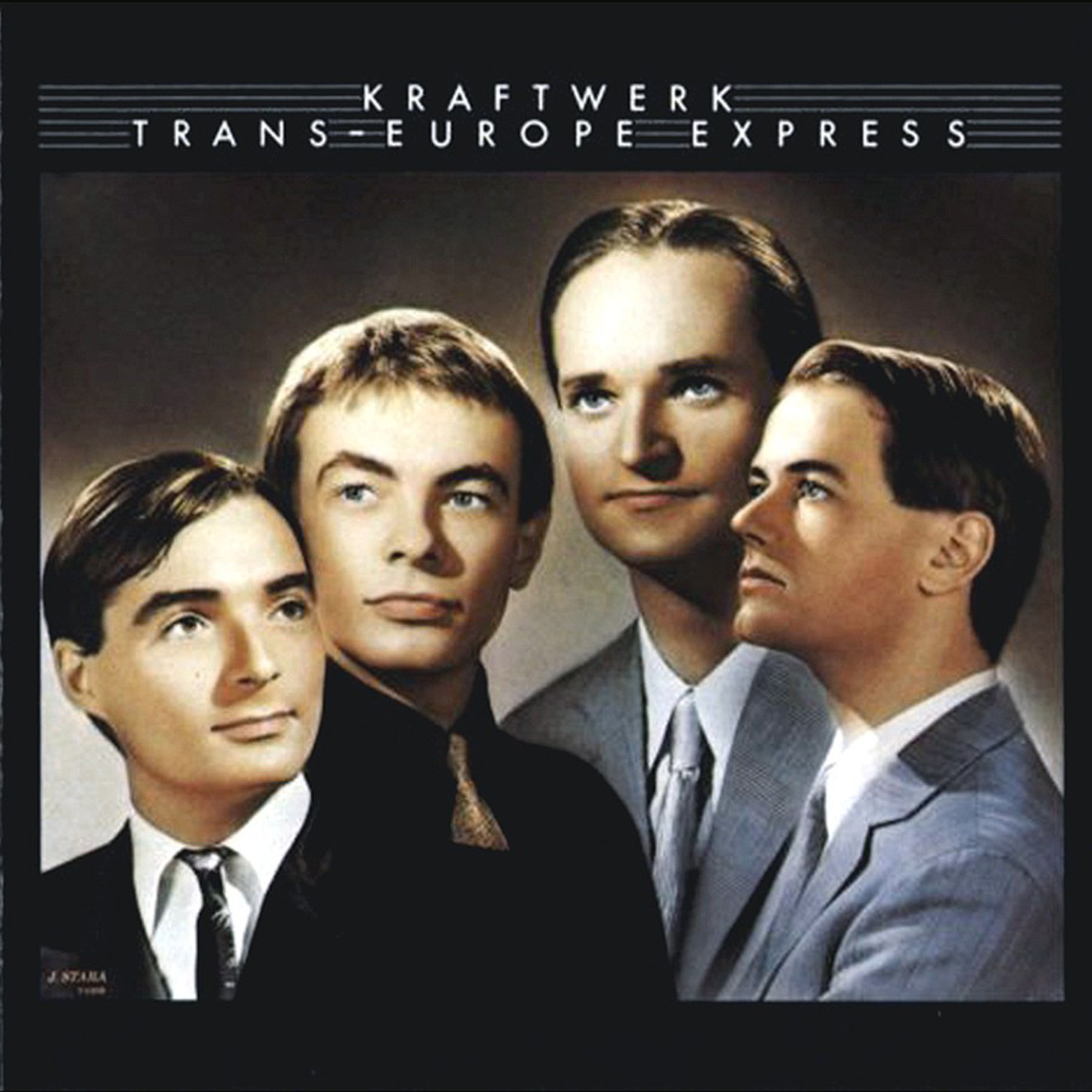 Trans-Europe Express
(Kling Klang, 1977)
Woven into the backdrop of this album's development was a mutual admiration society between the core of Schneider and Hütter, and David Bowie and Iggy Pop. They never toured or recorded together but they hung out on numerous occasions, each pair on record appreciating the other's work. Knowing this, you can make connections between this album's motorik pulses and drones (the title cut inspired by Station to Station, the horrorshow tale of "Showroom Dummies") and the vital Bowie/Iggy residency in Berlin ("Nightclubbing" and "Sister Midnight" from The Idiot, "Warszawa" from Low, "V-2 Schneider" from "Heroes" named after Florian himself). Powered by ever-newer keyboards mimicking the Continent's great train network and allowing for more intricate melodic lines, the six-song album contributed DNA to early electro and was a vital sample source for hip-hop. Its influence cannot be overstated.
Rating: 9.0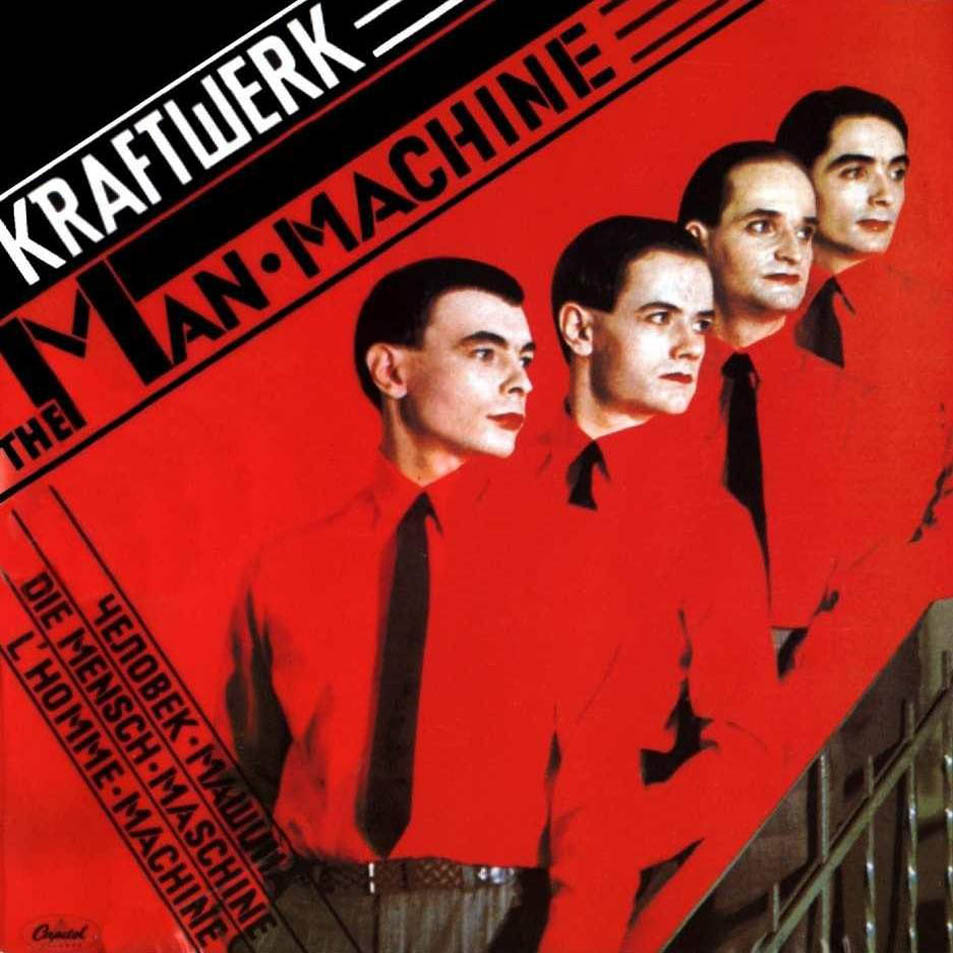 The Man-Machine
(Kling Klang/EMI Electrola/Capitol, 1978)
On their seventh album, Kraftwerk smartly hint at both classical music and library music, write something resembling their first love song—"The Model," obsessive in an "Every Breath You Take" fashion—and suggest the future of everything from space travel to cities to arcades. (Seriously, where have you heard that siren-like whooping in "Spacelab" before?) Either track bookending this album could serve as the quartet's de facto theme song. "The Robots" updates the automatons of their last LP's "Showroom Dummies" from zombies to motorized dance partners, while the mantra of "The Man Machine" succinctly imagines contrasts between robots made by man and robots made of/from man: "pseudo human being," "super human being," which is which? With at least four of its six cuts considered stone classics, it's not hyperbole to say that The Man-Machine introduces hypnotic melodies and surprisingly complex arrangements that would color all mainstream electronically generated music to follow. Upgrade complete.
Rating: 10.0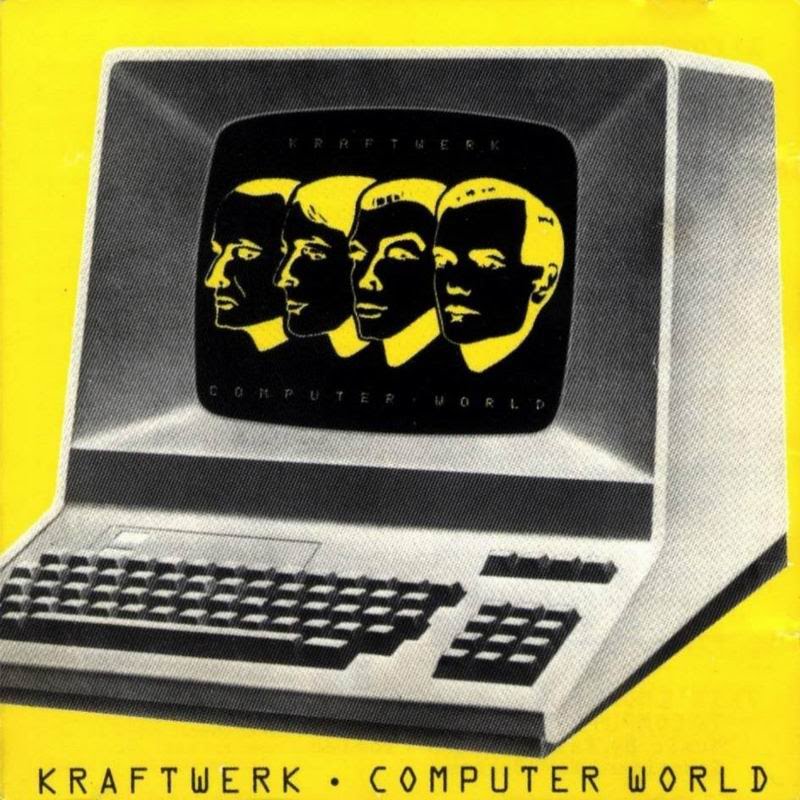 Computer World
(Kling Klang/EMI Electrola/Warner Bros., 1981)
Where The Man-Machine suggested grand visions of science fiction, this was Kraftwerk's statement on the growing presence of computer technology in everyday life. Full of artificially joyous sounds and clipped, minimalist lyrics, it actually shares a lot of common ground with the knowingly nonsensical music of Devo. The pop of "Computer Love" would stretch far into music's distance, touching even Coldplay. The beeps, atmospheres, and Speak-and-Spell voices in songs like "Numbers" would be embraced by Missy Elliott and educational programming. It's a dip into The Matrix, even if the resolution and processing power of the day only got as good as Tron.
Rating: 9.5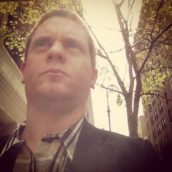 Adam Blyweiss
Adam Blyweiss is associate editor of Treble. A graphic designer and design teacher by trade, Adam has written about music since his 1990s college days and been published at MXDWN and e|i magazine. Based in Philadelphia, Adam has also DJ'd for terrestrial and streaming radio from WXPN and WKDU.