Celebrate the Catalog : Kraftwerk

Miroslav Bolek/Creative Commons
Next week Treble takes a look at the moment in music history—the 1990s—when electronic music first hit the mainstream with full force. Yet we would be remiss if we didn't acknowledge the history before that history. Kraftwerk, the pride of Dusseldorf, are by no means "prehistoric," however. They were, and remain, the present and future of music. Core members Ralf Hütter and Florian Schneider's Krautrock roots were first planted in a noisy outfit called Organisation. Somewhere between a quintet and an octet, they employed ambience and dissonance far more than the structured beeping which would eventually define them.
Hütter and Schneider narrowed their focus after Organisation's only release, 1969's Tone Float. Breaking off as a duo called Kraftwerk, their early work cut away most of their studio hands in favor of production craft from Conny Plank (Eurythmics, Cluster, Killing Joke). Eventually, Kraftwerk would expand to a world-renowned foursome and fully embrace technological means in order to twist them to visionary, prescient, ground-breaking musical ends.
This year marks the 40th anniversary of the German group's epic career midpoint—the release of Trans-Europe Express, and the first sessions for The Man-Machine—and also finds Florian Schneider joining his cofounder Ralf Hütter at the ripe old age of 70. With these milestones in mind, Treble celebrates the group's catalog with synopses of all 12 Kraftwerk albums ranked/rated but presented in chronological order.
---
"Ruckzuck"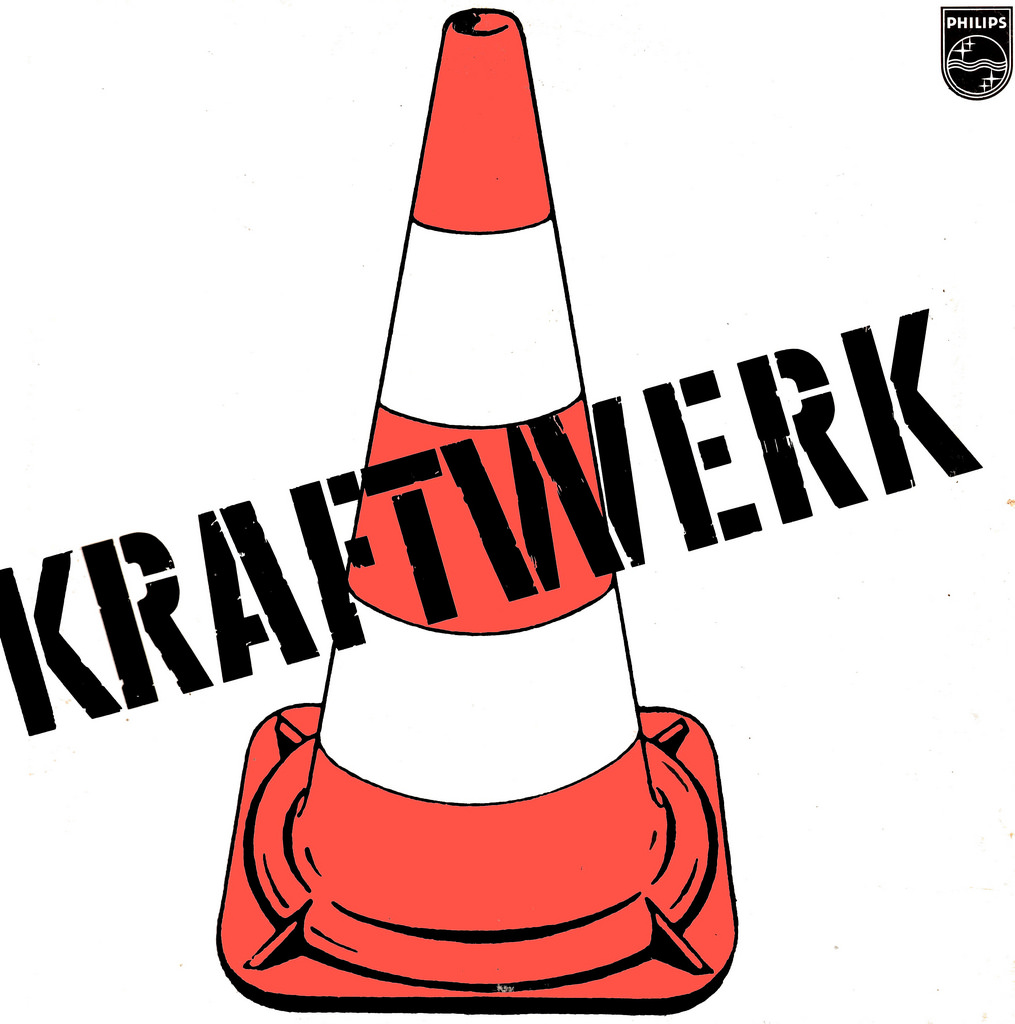 Kraftwerk
(Philips, 1970)
Track down the first three Kraftwerk albums on vinyl (or the online grey markets of torrents and YouTube uploads) and you'll hear things from them you never imagined. Namely, they play live instruments and arrange them to credible jazz, rock noise and funk jiggle. This album's "Ruckzuck," for example, is a relatively straightforward cut full of spare keyboard staccatos and Ron Burgundy-esque flute stylings that pass in and out of groove, echoing the work of both Can before them and !!! after them. But joined by two drummers and with Plank's inventive mixing, songs like "Megaherz" and the end of "Stratovarius" go completely off the improvisational rails. It's a totally different kind of acquired taste than their later techno, but a fascinating listen nonetheless.
Rating: 6.0
---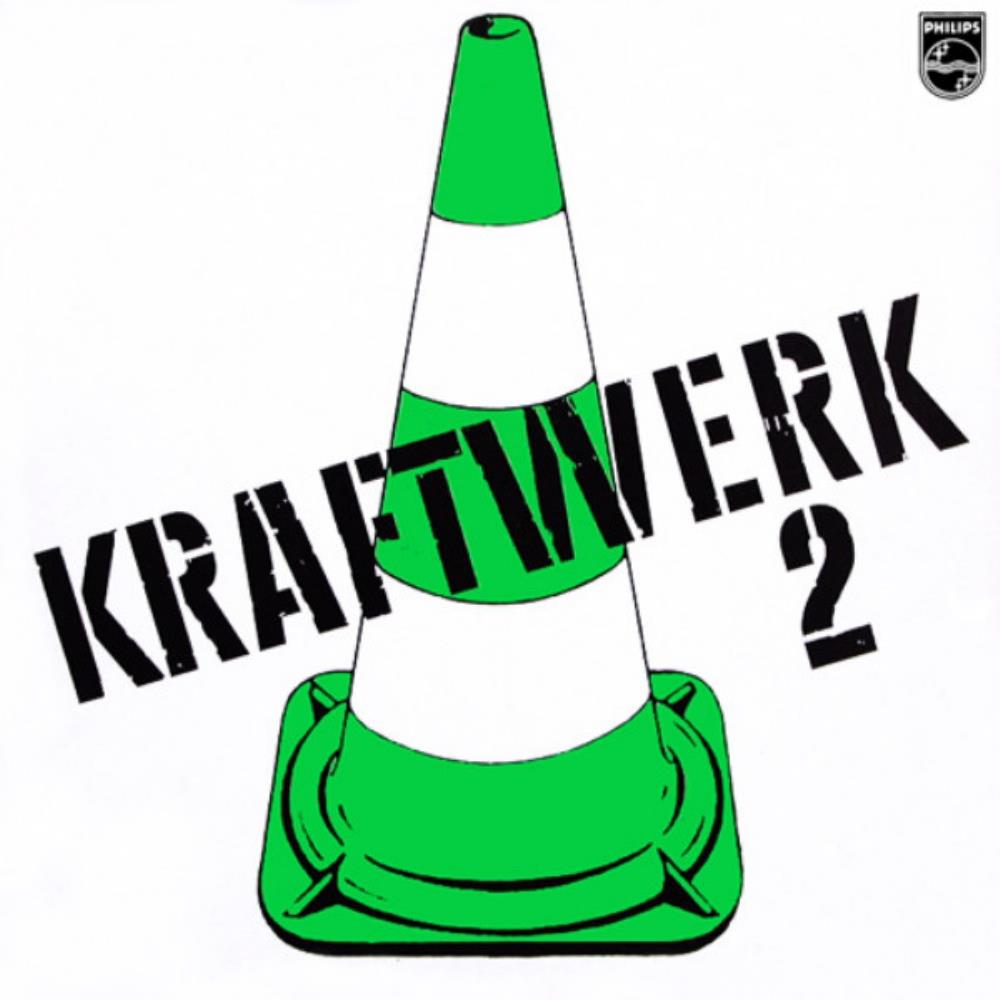 Kraftwerk 2
(Philips/Vertigo, 1972)
There are scant few electronics on Kraftwerk 2 aside from tape effects and Hütter working with electric piano and a rhythm machine. Rather, this album seemed to focus on Kraftwerk mucking around with their sounds after they were played. The results can be grouped into three categories. The first finds the 17-minute "Klingklang" off by itself. It starts as a haunting, almost aching tone poem of xylophone, flute, and piano, its peaks and valleys defined by varied tape speeds, before taking up some longing strings. The second is manipulated breathing, by itself ("Atem") or through a harmonica. The third includes wobbly experiments with bass, guitar and post-production on both, along a spectrum including dour Western movie soundtracks and post-punk's jagged edges. A conduit of sorts among Stockhausen, Eno, and Reznor, Kraftwerk 2 is a much quieter album than its predecessor and, therefore, much easier to digest.
Rating: 7.5
---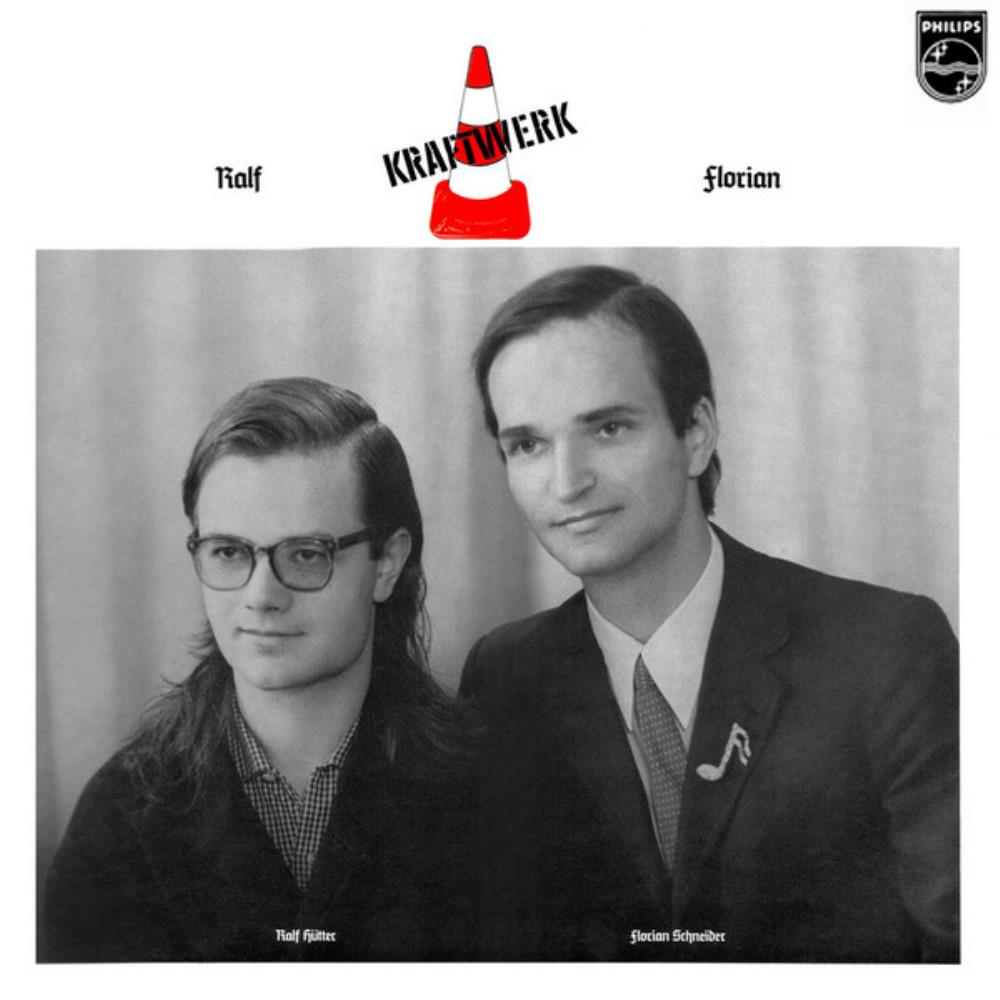 Ralf and Florian
(Philips/Vertigo, 1973)
As the title implies, this album features just Hütter and Schneider performing everything with Plank engineering. They also generate many more sounds from the kinds of synthesizers and early drum machines they were starting to use in concert. You can still make out Schneider's flute and Hütter's live drums ("Elektrisches Roulette," "Heimatklänge"), yet other works like "Kristallo" and "Tanzmusik" feature early attempts at insistent, gurgling loops and beats. What Ralf and Florian lacks in structure it makes up for in endearing qualities. Sure, there's novelty and naiveté in hearing these then-amateurs explore this equipment; you're never quite sure if some of these notes are improvised or mistimed. But then you realize that this is where Kraftwerk's organic form began to be replaced with the synthetic, the start of the metamorphosis into Robocop or Terminator.
Rating: 7.0
---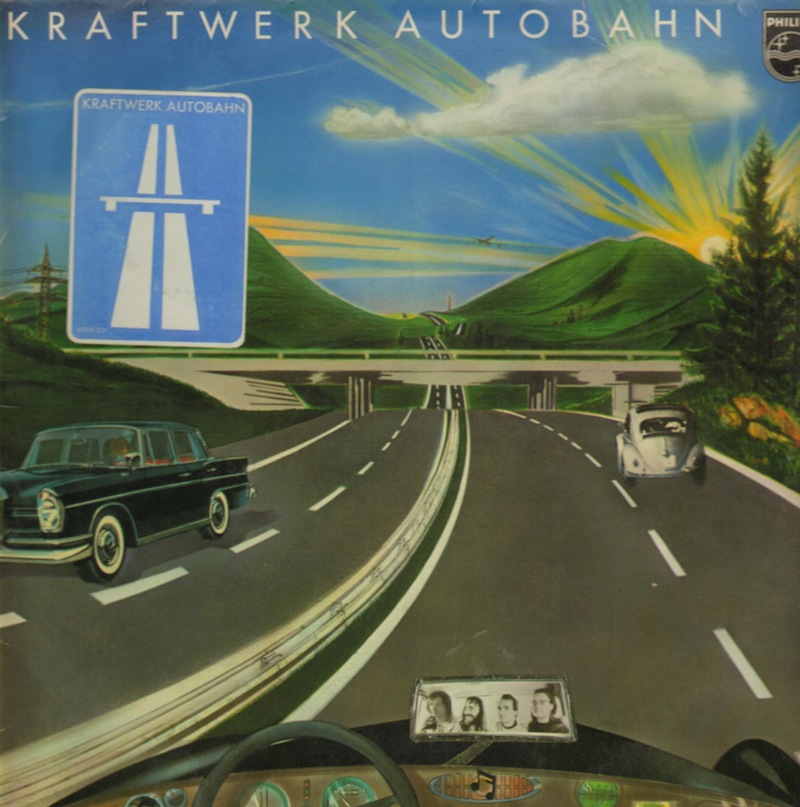 Autobahn
(Philips/Vertigo, 1974)
Thoughts to reissue those earliest Kraftwerk albums disappeared into the wind following the band's eight-album The Catalogue project in 2009. Schneider rather sadly and dismissively refers to those three LPs as "archaeology." If that's the case, then I suppose Autobahn starts Kraftwerk's long interest in urban planning, with percussionist Wolfgang Flür moving from touring player to a member of the band's most enduring studio lineup. The group have a trilogy of classic title cuts about transportation, and "Autobahn" is the opening chapter: a 22-minute sonic homage to the initial stretch of Germany's highway system. This was their first song to feature human singing, and edited down to a 3-minute single it was their first big hit in the UK and US. The mix of live and synthesized playing found in the suites on side two would only really find true familiars in the kitchen-sink ambient stylings of The Orb about 15 years later.
Rating: 8.0
Buy: Amazon (vinyl)
---
"The Robots"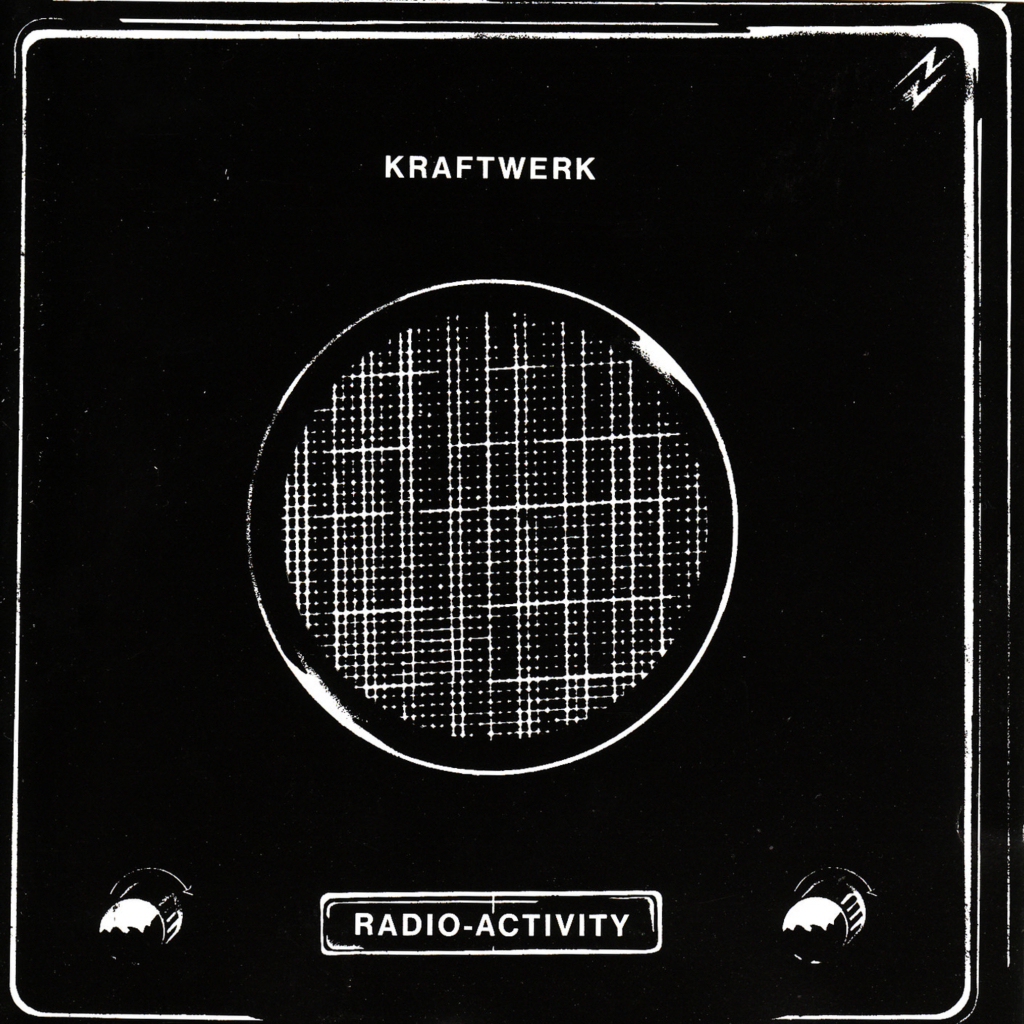 Radio-Activity
(Kling Klang/EMI/Capitol, 1975)
For all of the importance ascribed to Autobahn, the album that followed it was truly a defining one for Kraftwerk. It was the first to bring on Karl Bartos to complete the "classic" Kraftwerk quartet, the first not on the Philips label, the first recorded at the Kling Klang studio they built in Dusseldorf, the first one they produced on their own without Conny Plank on the boards. It was their first concept album, finding dry German humor in the titular double entendre of broadcasting and nuclear science, and—most notably—the band's first performed without a single traditional instrument. All traces of strings, flutes, pianos and drum kits were deleted in favor of synthesizers and custom-built percussion rigs generating static, oscillating tones, silence, and tinny melodies from imagined distant stars. From interludes like "News" to full compositions like "Airwaves" and "Radio Stars," Radio-Activity is a darkly beautiful, relentlessly artsy love letter to the sound waves constantly lapping at our ears.
Rating: 8.5
---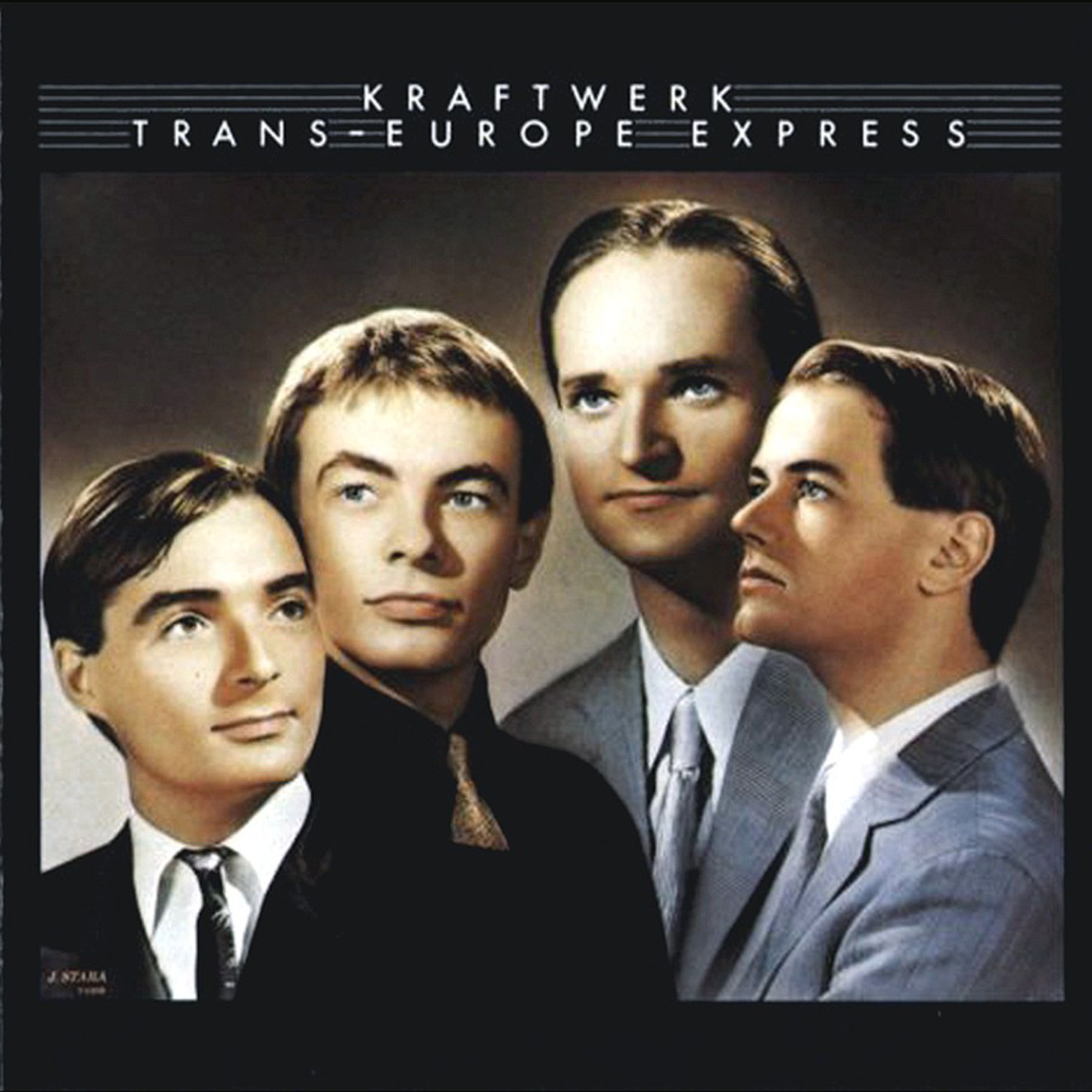 Trans-Europe Express
(Kling Klang, 1977)
Woven into the backdrop of this album's development was a mutual admiration society between the core of Schneider and Hütter, and David Bowie and Iggy Pop. They never toured or recorded together but they hung out on numerous occasions, each pair on record appreciating the other's work. Knowing this, you can make connections between this album's motorik pulses and drones (the title cut inspired by Station to Station, the horrorshow tale of "Showroom Dummies") and the vital Bowie/Iggy residency in Berlin ("Nightclubbing" and "Sister Midnight" from The Idiot, "Warszawa" from Low, "V-2 Schneider" from "Heroes" named after Florian himself). Powered by ever-newer keyboards mimicking the Continent's great train network and allowing for more intricate melodic lines, the six-song album contributed DNA to early electro and was a vital sample source for hip-hop. Its influence cannot be overstated.
Rating: 9.0
Buy: Amazon (vinyl)
---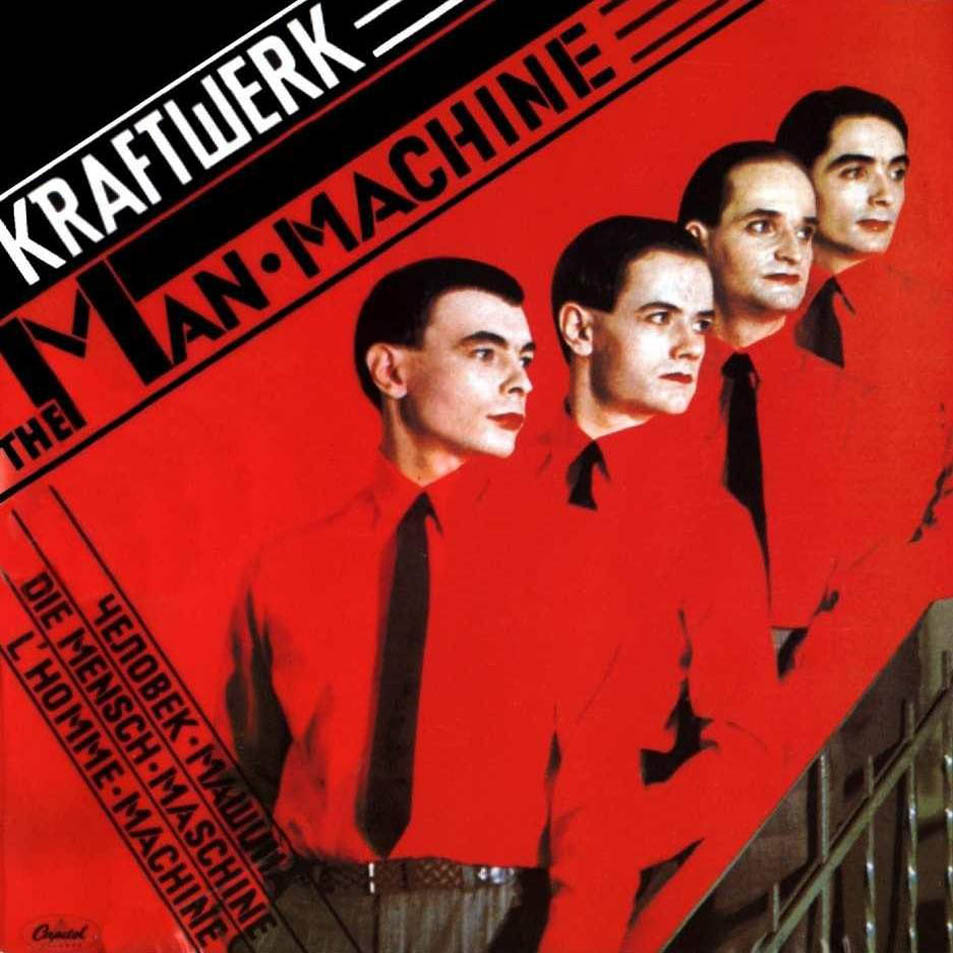 The Man-Machine
(Kling Klang/EMI Electrola/Capitol, 1978)
On their seventh album, Kraftwerk smartly hint at both classical music and library music, write something resembling their first love song—"The Model," obsessive in an "Every Breath You Take" fashion—and suggest the future of everything from space travel to cities to arcades. (Seriously, where have you heard that siren-like whooping in "Spacelab" before?) Either track bookending this album could serve as the quartet's de facto theme song. "The Robots" updates the automatons of their last LP's "Showroom Dummies" from zombies to motorized dance partners, while the mantra of "The Man Machine" succinctly imagines contrasts between robots made by man and robots made of/from man: "pseudo human being," "super human being," which is which? With at least four of its six cuts considered stone classics, it's not hyperbole to say that The Man-Machine introduces hypnotic melodies and surprisingly complex arrangements that would color all mainstream electronically generated music to follow. Upgrade complete.
Rating: 10.0
Buy: Amazon (vinyl)
---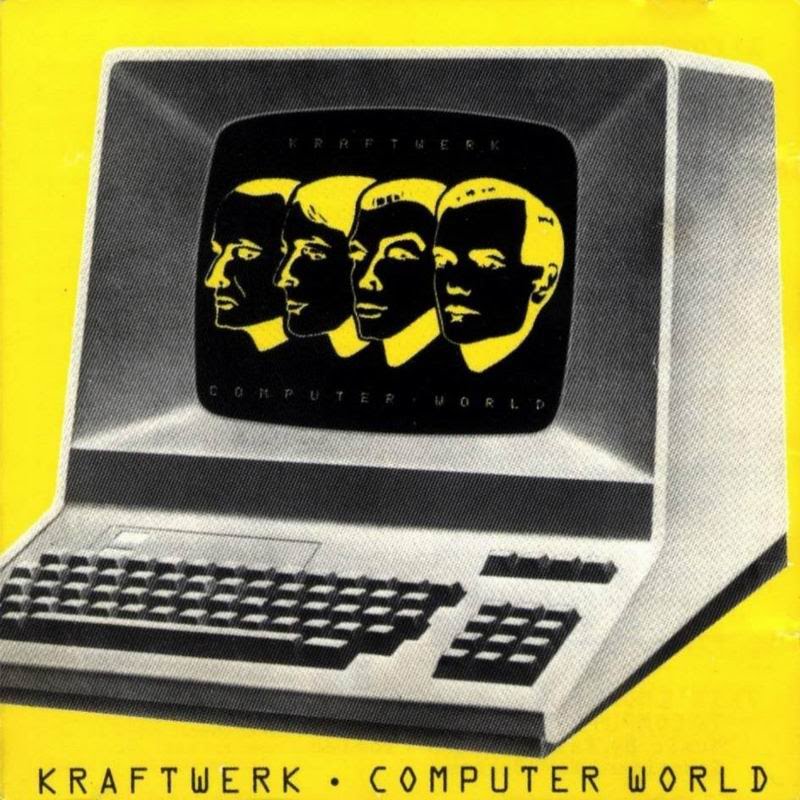 Computer World
(Kling Klang/EMI Electrola/Warner Bros., 1981)
Where The Man-Machine suggested grand visions of science fiction, Computer World was Kraftwerk's statement on the growing presence of computer technology in everyday life. Full of artificially joyous sounds and clipped, minimalist lyrics, it actually shares a lot of common ground with the knowingly nonsensical music of Devo. The pop of "Computer Love" would stretch far into music's distance, touching even Coldplay. The beeps, atmospheres, and Speak-and-Spell voices in songs like "Numbers" would be embraced by Missy Elliott and educational programming. It's a dip into The Matrix, even if the resolution and processing power of the day only got as good as Tron.
Rating: 9.5
Buy: Amazon (vinyl)
---
"Musique Non-Stop"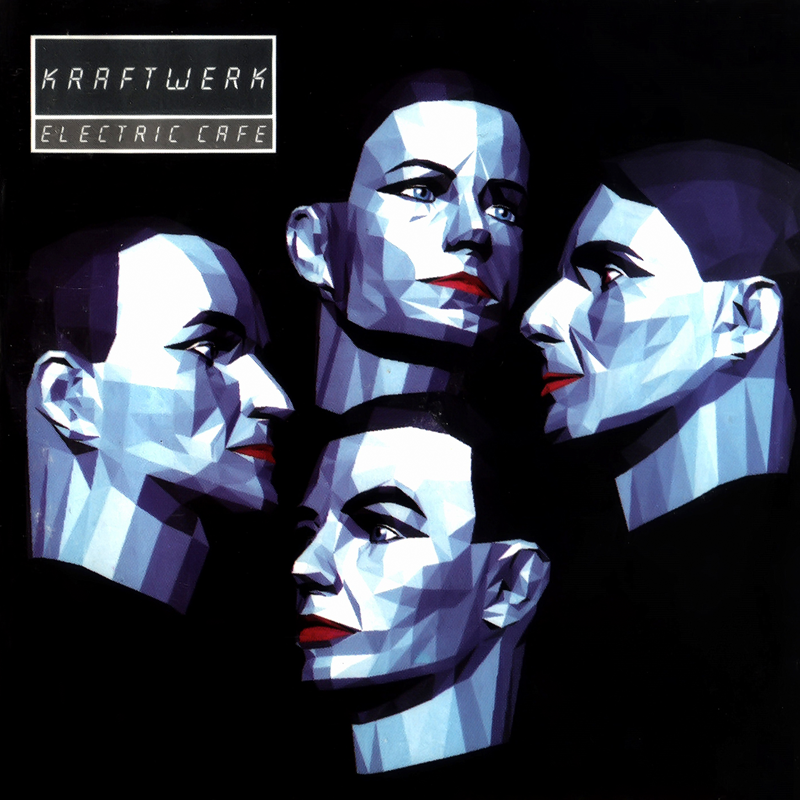 Electric Café
(Kling Klang/EMI/Warner Bros., 1986)
Kraftwerk released their first eight albums in the span of 11 years, a dizzying pace for any artist whether aided by technology or not. That it took five years for the next one to appear wasn't the result of a hiatus or fatigue. There was Ralf Hütter's cycling accident (more on that later), and a consuming desire for perfection with recording, production and performance that would eventually chew up and spit out Flür. After all, if you have computers creating your art, should it not be exacting? Well, exacting and entertaining aren't synonyms. Side one of Electric Café is a playful three-song sequence of squelchy groove, processed voices, and interchangeable parts ("Boing Boom Tschak," "Techno Pop," "Musique Non-Stop"). But side two finds the group making lightweight and sterile relationship pop, their reedy voices and twinkling keyboards both inconsequential and hard to believe. This is an album of many missed opportunities.
Rating: 7.0
Buy: Amazon (vinyl)
---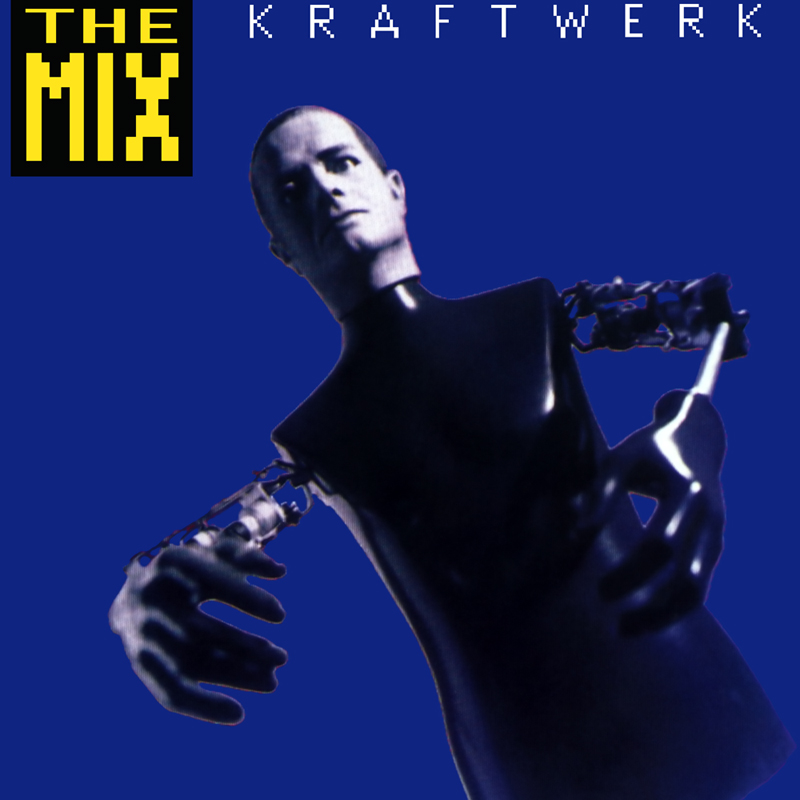 The Mix
(Kling Klang/EMI/Elektra, 1991)
Somewhere between a greatest-hits album, a remix collection, and a set of re-recordings, Kraftwerk wanted to stay both technologically and socially relevant. These updates, reaching all the way back to "Autobahn," included some of the same flat beats and clean synth runs heard in the nascent acid scene and the day's earliest releases by the likes of Aphex Twin and Orbital. Tracks like "The Robots," "Music Non-Stop" and "Radioactivity" benefit from amped-up BPMs, new voices and trick samples from other songs. Yet too many of these revisions feel forced and—oddly enough for synthesized music—fake. "Computer Love" is full of unnecessary sounds, while "Trans Europe Express" is shunted into a three-song medley with "Abzug" and "Metal on Metal." The last recordings made before Karl Bartos departed, these digital copies of analog originals lose not just some heft but some heart as well.
Rating: 7.5
---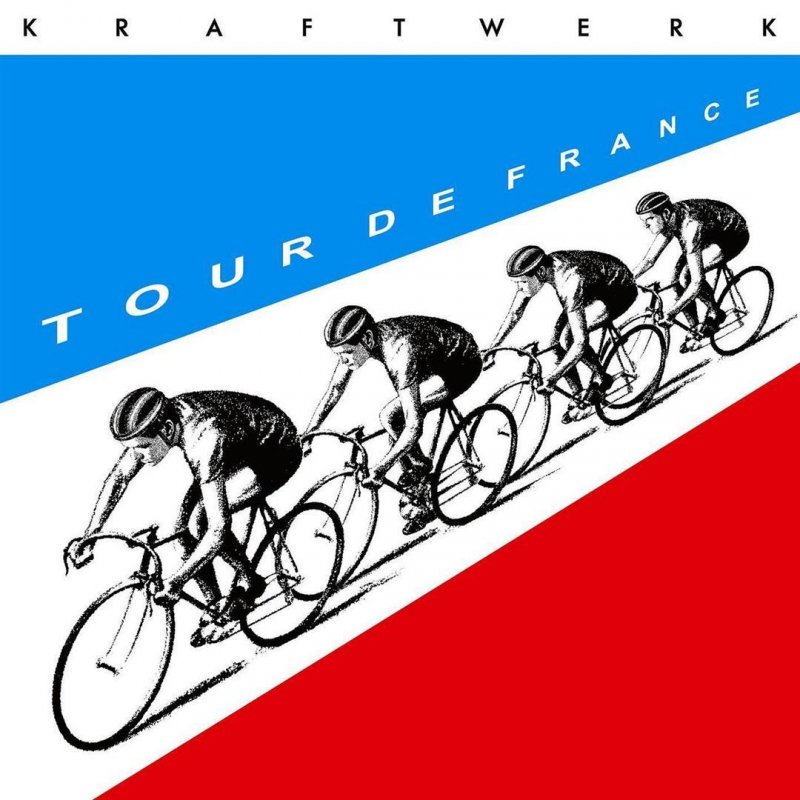 Tour de France Soundtracks
(Kling Klang/EMI/Astralwerks, 2003)
In 1983, Hütter led his bandmates down an obsessive path with the sport/exercise of cycling, and Kraftwerk released a single based on its best-known road race. If Hütter had had his way, the next album would have been entirely about cycling. Instead, that LP eventually became Electric Café and "Tour de France" was left as a standalone 12". As the race's 100th anniversary approached, the group got Kling Klang Studios out of mothballs for their first work in a dozen years. They re-recorded that track and created a whole new set of music connected to the trappings of two-wheeled fitness and competition, including an airy four-song suite referencing the Tour's legs or etapés, the funky "Vitamin" and "Elektro Kardiogramm," and dancefloor fodder in "Aero Dynamik" and "La Forme." Full of samples of heavy breathing and spinning gears, the old vets' sounds fit in nicely among the rise of young indie-dance acts of the moment. It gives Kraftwerk proper relevance—and deference—they had missed during the big-beat 1990s.
Rating: 9.0
Buy: Amazon (vinyl)
---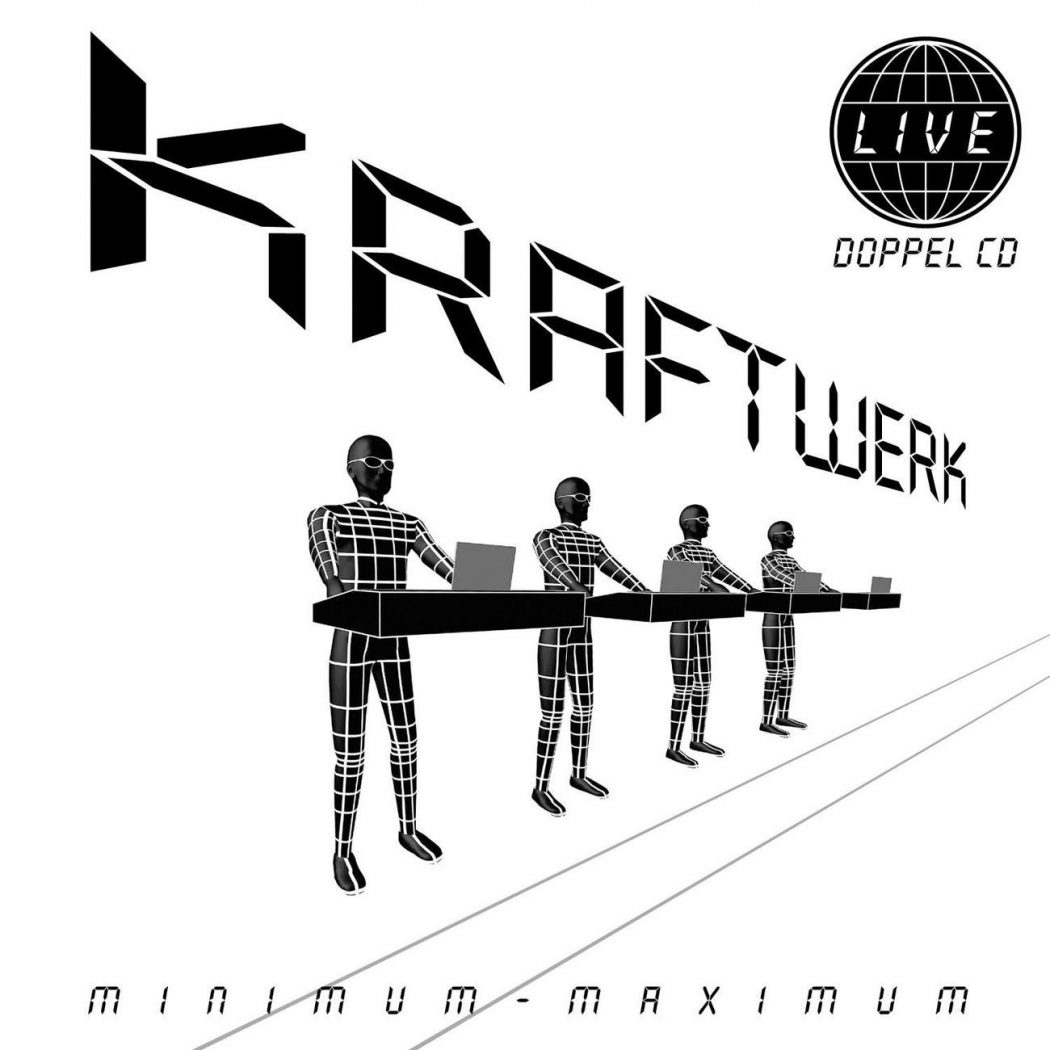 Minimum-Maximum
(Kling Klang/EMI/Astralwerks, 2005)
Embarking on a world tour with fascinating visuals and stage direction documented in a companion DVD, here Kraftwerk makes the greatest hits/remix album they somehow could not make 14 years prior. The two-disc setlist included some of the best mixes found on the otherwise maligned The Mix, blobby non-album single "Planet of Visions," a hefty chunk of Tour de France Soundtracks, all of their people-moving epics ("Autobahn," "Trans Europe Express," the original "Tour de France"), and a lengthy reconfigured section of Computer World. The songs reproduced from The Mix seem to lack that compilation's overproduced sheen, and it's exciting to hear the rest of these updated against the sonic background of adoring crowds we kinda wish we were part of.
Rating: 9.5
---
Support our Site—Subscribe to Our Patreon: Become one of our monthly patrons and help support an independent media resource while gaining access to exclusive content, shirts, playlists, mixtapes and more.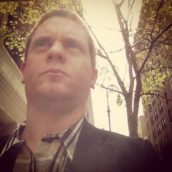 Adam Blyweiss
Adam Blyweiss is associate editor of Treble. A graphic designer and design teacher by trade, Adam has written about music since his 1990s college days and been published at MXDWN and e|i magazine. Based in Philadelphia, Adam has also DJ'd for terrestrial and streaming radio from WXPN and WKDU.