Da Art of Storytellin': Crowd control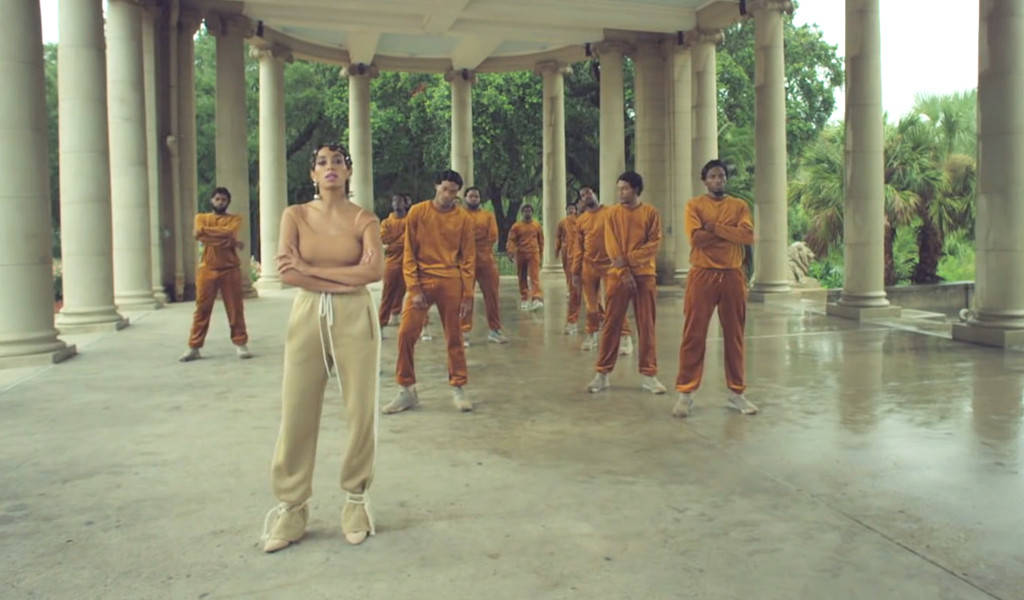 I live in the Bay Area and I'm involved in the art world. I tend to pay more attention to the comings and goings within the museum world than I am listening to Remy Ma's diss track (this is the actual truth. I managed to miss the whole beef, not because I dislike Remy Ma or Nicki Minaj, but because I got consumed by other things. Such is life.). But every once in awhile, the music part overlaps with the art part.
In April, the San Francisco Museum of Modern Art will be hosting a big fancy art bash culminating with a set by Solange. Ostensibly a birthday party celebrating their expansion that opened a year ago, the music portion of the party—the part where Solange is performing, as well as jook dancer Lil Buck—is $200-$350, though I'm honestly unsure what the price range entails. I, of course, balked at the price; not surprising considering that concert ticket prices over $40 cause me to seriously pause. But I also thought about who the audience would be at such an event. I didn't watch the actual Grammy ceremony, but it was worth noting how the performances that garnered the most press were by Black artists, while the awards themselves (at least the televised ones) went to predominantly white artists, perhaps revealing more about the Grammy membership than they would like. Similarly, I thought about the long list of donors and trustees that are listed in the building at SFMOMA. I thought about how it would feel weird and wrong to listen to Solange perform songs that are so much about Blackness and about ownership with an audience that, though well-meaning, aren't actually hearing what she's saying.
Audience is a funny thing. It's something that the artist doesn't have a lot of control over. Black musicians can express disappointment and dislike for white and non-Black POCs that sing along and don't refrain from saying the n-word, but people people might do it anyway. Musicians might criticize capitalism but realize that those front row seats are being bought by people who have clearly benefited from it. I wonder sometimes what goes through artists' minds when they perform to crowds like at SFMOMA, where they can dance to a song like "Don't Touch My Hair" but still not actually internalize the meaning. A fair amount of compartmentalization must happen. I know because I do it too, we all do. The question is: Do we all try harder to live more like our ideals, or do we make do with the systems in place?
The best hip-hop albums and mixtapes of the month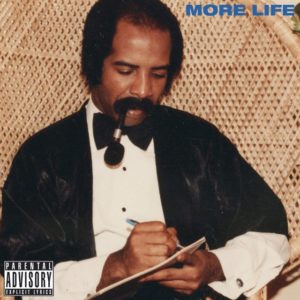 Drake – More Life
Without a doubt, this month's big release was Drake's album er playlist, More Life. Coming off of Views, an album that was tepidly received but still managed to yield inescapable singles, More Life is less a cohesive collection with an overarching theme or concept and more like a travelogue. Over the course of several albums and one-off tracks, Drake has yet to develop a definitive sound. Not in the way Future has his, Young Thug or Migos have theirs, and Kendrick Lamar has his. Rather Drake has slipped from sing-songy odes and minimalist bangers to Caribbean-tinged pop; even touches of UK Grime have peppered his oeuvre. If anything, this hopscotch across genres highlights Drake's previous profession as an actor. He eases into tracks like one does with different roles, switching up personas, sometimes convincingly and sometimes awkwardly. More Life leans into this tendency by really pushing forward his diverse musical interests. One track has his posturing with UK rapper Giggs, another sees him working atop a sample by Detroit techno mainstay Moodymann, and still another has Drake crooning to the melody of Jennifer Lopez's "If You Had My Love"; he touches on sounds from London, Atlanta, Detroit, Kingston and more. One could lob accusations of appropriation and question Drake's authenticity, but I might argue that there isn't really an authentic Drake, at least what we've seen thus far. He is slippery. He's an actor, engaged in goofy Dad humor one instance and acting like Toronto's answer to Nas the next, but neither feels mutual exclusive to this cipher of Drake. The genius to label More Life as a playlist, rather than an album, highlights and actually benefits from and with Drake's slippery persona. Pivoting from different moods and genres, More Life might feel a little scattered but not so dissimilar to a mixtape or hitting "shuffle." Due to its multifacetedness, More Life's highlights will depend on what kind of Drake listener you are. Do you like your Drake hard a la "Worst Behavior"? Then "No Long Talk" and "Portland" are for you. Big fan of "One Dance"? Then you might be into "Passionfruit." Pining for the days of "Find Your Love"? Well take a gander at "Teenage Fever." More Life is like a grabbag of different Drakes we've seen thus far, and it's not actually a bad thing.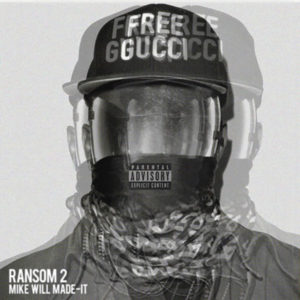 Mike Will Made It – Ransom 2
Atlanta super-producer and subject of The New Yorker profile (something that will never not be novel) Mike Will Made It is back with the follow-up to 2014's Ransom. Arguably one of the most prolific producers in rap today, Mike Will Made It has amassed an impressive group of collaborators and guests for Ransom 2, which is not surprising considering his vast output. The producer-driven mixtape has long been a tradition in hip-hop. It's where young up-and-coming rappers could prove their worth and producers could display their skill with remixes of already popular songs. The producer-driven mixtape allows said producer to flex their muscle, to hone their sound, while also showing a flexibility by incorporating different guests. Under that rubric, Ransom 2 is a resounding success. While it's a challenge to describe Mike Will Made It's sound with words, I know it when I hear it. I know that he tends to favor music that provides a lot of space for the rapper, while also punctuating with novel and unexpected sounds. I know that there's usually at least one running sound that adds a fascinating texture to the song, something unplaceable until you really focus. Songs like "Gucci On My," "On the Come Up," and "Oh Hi Hater (Hiatus)" give you more classic examples of Mike Will Made It's production. Even more fun were expected moments like the West Coast vibing "Bars of Soap," or the dizzyingly aggressive "Burnin'"—songs that showed his desire and ability to play and experiment. Like much of his output, Ransom 2 illustrates a producer that is constantly listening, constantly thinking, and pushing himself further.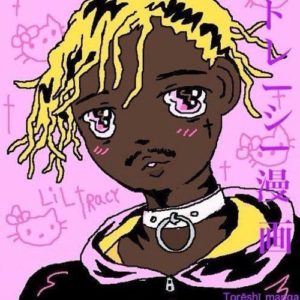 Lil Tracy – Tracy's Manga
I will admit that I clicked the link to Lil Tracy's latest release solely because of its album art. The doe-eyed character with a choker and MS Paint versions of Hello Kitty was enough to win me over initially. A member of the Goth Boi Clique, a group of musicians who forge Lil B-style wooziness with Emo, Lil Tracy has been releasing music for years and Tracy's Manga stands as a more focused synthesis of his influences. Leaning hard on AutoTune, Tracy's Manga at times recalls Sicko Mobb and the more brazenly emo side of Bop, particularly on the weirdly romantic ode to both the famous Panda Express entree and a British girl, "Orange Chicken." Throughout Tracy's Manga are video game samples (a common feature for many younger rappers these days) and sugary melodies that add a saccharine dimension to songs that can otherwise be written off as just plain raunchy (see: "Wait Hollip" and "Minajatwa" [sound it out, we'll wait]). While it can be expected that sex takes up a large portion of what a young man might be thinking about, it does raise the question of what might happen if Lil Tracy went full Dashboard Confessional or Death Cab and explored other facets of his emotional life. While an interesting premise as it stands, I'd be more interested in seeing Lil Tracy drop the constant bragging about his sexual conquests, and instead emphasized the Emo within.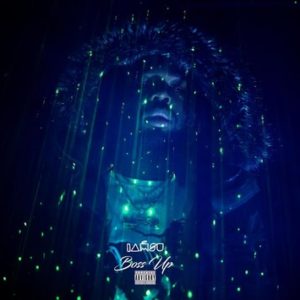 Iamsu! – Boss Up
Iamsu! hails from Richmond, California and has been holding it down as a fixture of the HBK Gang. He is also one of the reasons the new West Coast sound has been dominating radio—you just don't know it. For years, Iamsu! has been releasing music under his own name and as part of HBK Gang, as well as producing for others, helping to shape and craft a sound that we know and love. While Southern California-based YG and DJ Mustard have received the bulk of the radio plays and attention, their Northern California counterparts have been consistently churning out solid tapes with fewer of the radio plays. If there was any justice, Iamsu!'s latest release, Boss Up, would take off. Short and sweet at just eight tracks, it's a distillation of the new Cali sound: slick and crystalline synths, bouncy bass, and synthesized handclaps. He also pays homage to his forebears, with E-40 contributing to the title track and "Stop Signs" that recalls the classic "I Got 5 On It." He's an incredibly charming rapper and it's hard to understand why he isn't more well known. When closing track "By My Side" comes on, it's hard not to be bowled over by the slickest hook and his incredibly flirtatious delivery and ultimately realize that it's time for Iamsu! to quit being the underground favorite and get the success that he deserves.