Watch Kendrick Lamar's new video for "Humble"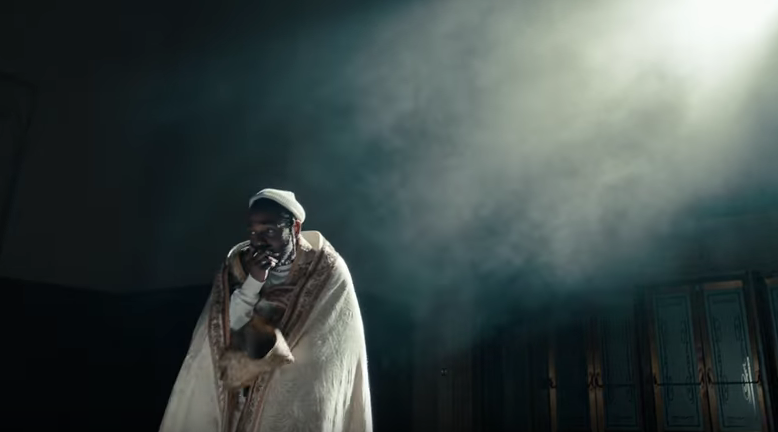 Kendrick Lamar has just shared a new video for "Humble." It's the second new track from Lamar in a week, following last week's release of "The Heart Part 4." The clip was directed by Dave Myers and The Little Homies (Kendrick Lamar and TDE label president Dave Free). It's a pretty wild clip. We see Kendrick depicted as the pope in one scene, then he's laying on top of a table covered in cash in another. He drives a golf ball off the roof of a car. At one point the top of his head is on fire. There are all kinds of cool camera tricks, a Grey Poupon sight gag and various other amazing things happening in this video. Watch the Kendrick Lamar "Humble" video below.
Kendrick Lamar's most recent album is 2015's To Pimp a Butterfly, which was followed by the outtakes compilation untitled unmastered last year.
Kendrick Lamar's "Alright" is on our list of the Top 50 Protest Songs.