Watch Arca's dark, intimate new video for "Desafio"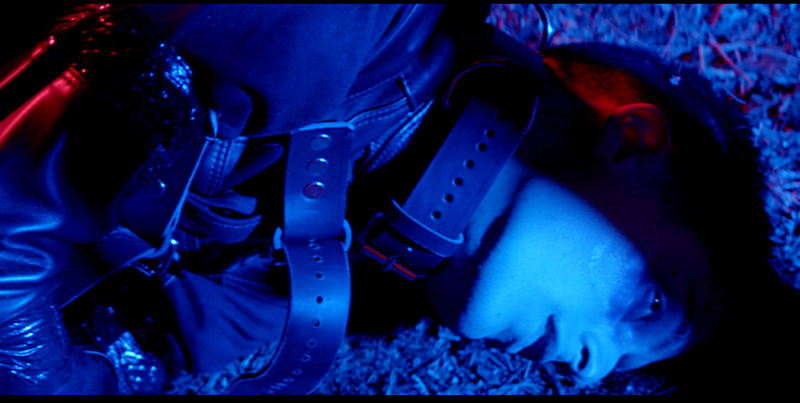 On Friday, Alejandro Ghersi a.k.a. Arca released his new self-titled album via XL Recordings. And it's good, really good—our new Album of the Week good. He previously released a pair of excellent videos from the album, for "Anoche" and "Reverie," and today he's released the third video from the album for "Desafio", completing a trilogy of sorts. The clip, directed by Jesse Kanda and Arca, depicts Ghersi in leather bondage gear, being dragged on the ground as he sings in Spanish. In the end he's lifeless and limp, and he's carried by four men, almost like they were pallbearers. It's a dark and emotional video, and certainly in line with the haunting beauty of the song itself. Watch the Arca "Desafio" video below.
Read our review of Arca's new self-titled album.
Babyfather's "Meditation," which also features Arca, was on our list of the Top 100 Songs of 2016.