Ulver : The Assassination of Julius Caesar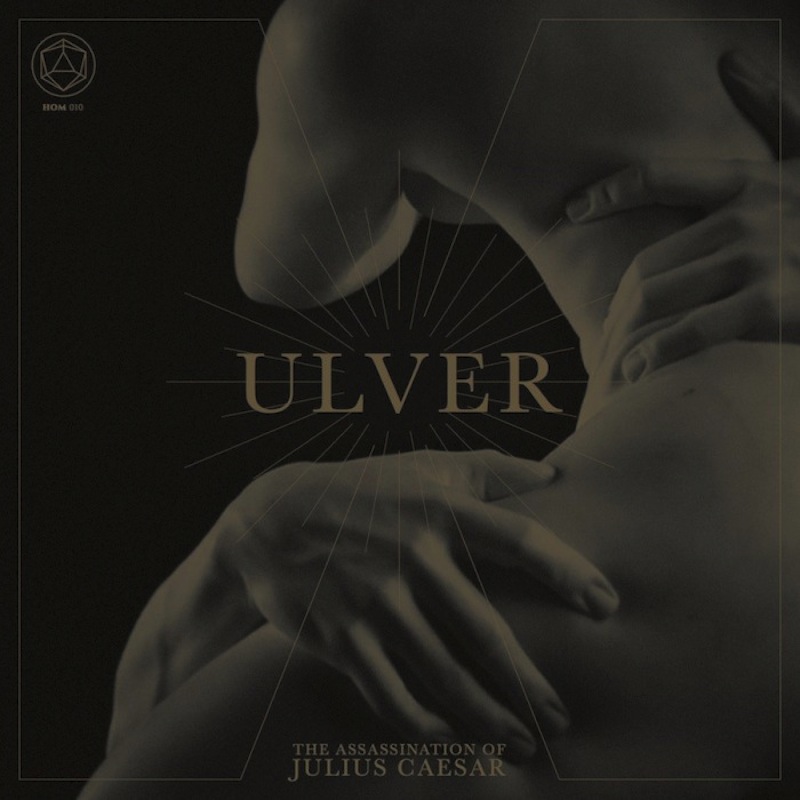 Ulver is sexy again. The idea that this is somehow a radical shift in sound or a discovery of hitherto unexplored territory is more than a bit of a misnomer. If we recall, Ulver actually landed in these same darkwave/trip-hop inspired regions of sound immediately following their total cast-off of black metal. Their William Blake-inspired record, Themes from the Marriage of Heaven and Hell, and Perdition City especially were enamored with this recognizable cast of musical ideas and referents, from Depeche Mode to Portishead to Massive Attack and New Order. Hell, if anything, Ulver sounds now like a perfect fit for that substantially-less controversial promo shot for their final black metal record where they were all in matching black suits and glasses surrounding a black sports car.
The Assassination of Julius Caesar is a fitting and timely return. The Pop Group and Wire have returned from their slumber to a flurry of activity in this style, Depeche Mode and New Order both returned recently (even if the latter was more clearing out the archives than properly debuting new material), and Ulver had been mining the same avant-garde orchestral spaces for roughly a decade now, longer than any other discrete phase in their career. It helps as well that they reemerge with this record in an environment where the popular and critical acceptance of formerly avant-garde groups and styles, from the more esoteric ends of krautrock (both rock- and synth-led) to drone and proper traditional progressive rock, have all ascended substantially past where they were before.
And yet when we sum up these influences, these confluences of interest and activity outside of the band, we arrive at a sonic mixture that is in fact not terribly different from their late-'90s output, nor is it necessarily as adventurous. But there is a rejoinder to this as well, and a mighty one: The value of the new Ulver record is not that it is a revolution in sound and aesthetic, but that the songs are superb.
Depeche Mode and (a little outside the expected box here) Carly Rae Jepsen have taught us, in recent years, that the most important thing in synth-pop is not the artsiness but the quality of the song, the mood, the temperature. Of those two, Depeche Mode, like Ulver, favors blending in avant-garde and progressive nods, textures, slinkier and sexier moods closer to the true nocturnalism of the city. The pretentious and Ur-artsy affect of Ulver still resides in these songs, and through them Ulver's identity is asserted; but these are things fans have come to love about the band, not disparage. In an era where inexplicably (and against all taste and reason) Nazism and Nazi aesthetics are making a comeback, Ulver manages to make a record exploring, celebrating and denigrating Europeanness and especially its tendency to both form deified cults of personality only to slay those figures, Christ-like, for the redemption of the killing hand. This thoughtfulness, too, is Ulver's own, and one that protects them from the rabid and nonsensical claiming of art by these alt-right neofascist goons; the entire point of the record, the entire motivation of evoking something as authoritarian as dance-oriented pop music is to enact the idol which then is smashed with the hammer, to celebrate the greatness of the figure and in the same act destroy them totally.
It is this inversion, the evocation of the elite, followed by a fixation on its inevitable death at the hand of the masses, the crucifixion of the idol, and the celebration of this destruction, that asserts as well that Ulver has not lost any of its initial black metal spirit. These are the same motivations that drove the best of black metal and drive it still were name-checked in interviews by Garm, Ihsahn and by the main figures of Enslaved. It also describes the internalism that drives them to self-revolt; to change from black metal to folk to trip-hop to ambient music to prog rock and on and on and on, now returning to synthetic pop
It plays like a film score, a soundtrack to some rain-slick neon-splattered crime film, cold and Scandinavian and bloody and silken and sexy all at once. This is the key success of the record: Each sound is evocative, each little evocation and small color amounts to some clear and coherent larger image, each gesture builds into a grander choreography. Ulver join the ranks of other contemporaries of great dark/coldwave, synth pop, post-punk, trip-hop and vaporwave records in their delivery of a rich, imagistic, and faintly political evocative record.
Similar Albums: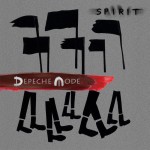 Depeche Mode – Spirit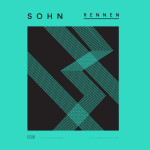 SOHN – Rennen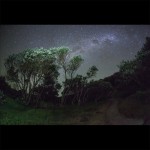 Esben and the Witch – Older Terrors
Langdon Hickman
Langdon Hickman is listening to progressive rock and death metal. He currently resides in Virginia with his partner and their two pets.