Reunited Jawbreaker, Nine Inch Nails, Queens of the Stone Age headlining Riot Fest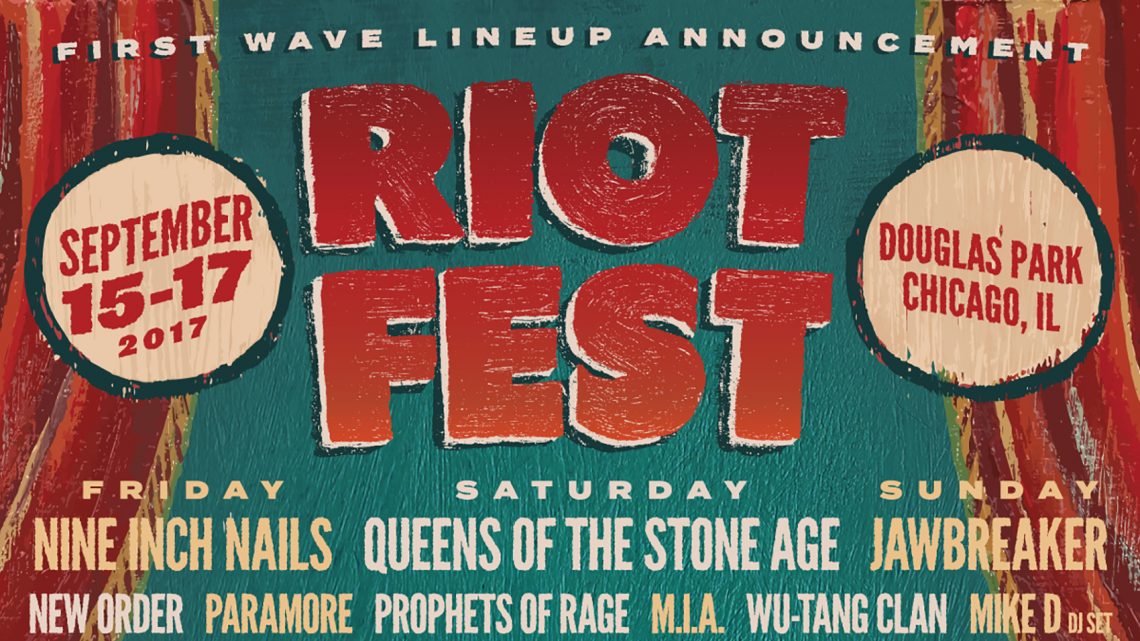 Jawbreaker are reuniting after 21 years for this year's Riot Fest Chicago, which takes place the weekend of September 15-17 at Douglas Park in Chicago. The iconic emo/punk band is headlining the fest along with Nine Inch Nails and Queens of the Stone Age. So far, Jawbreaker doesn't seem to have any other dates lined up, and Pitchfork reports that it's planned as a one-off exclusive.
Other bands on the Riot Fest Chicago 2017 lineup include New Order, Paramore, Wu-Tang Clan, M.I.A., Prophets of Rage, The Beastie Boys' Mike D (DJ set), TV on the Radio, Ministry, Dinosaur Jr., FIDLAR, Vic Mensa, Bad Brains, Death from Above 1979, Built to Spill, X, Peaches, Dead Cross, Minus the Bear, The Menzingers, Liars, GWAR, The Buzzcocks, Shabazz Palaces, Andrew W.K., Fishbone, Beach Slang, That Dog, Downtown Boys and more. Take a look at the full lineup on the poster below. More bands will be announced in the coming months.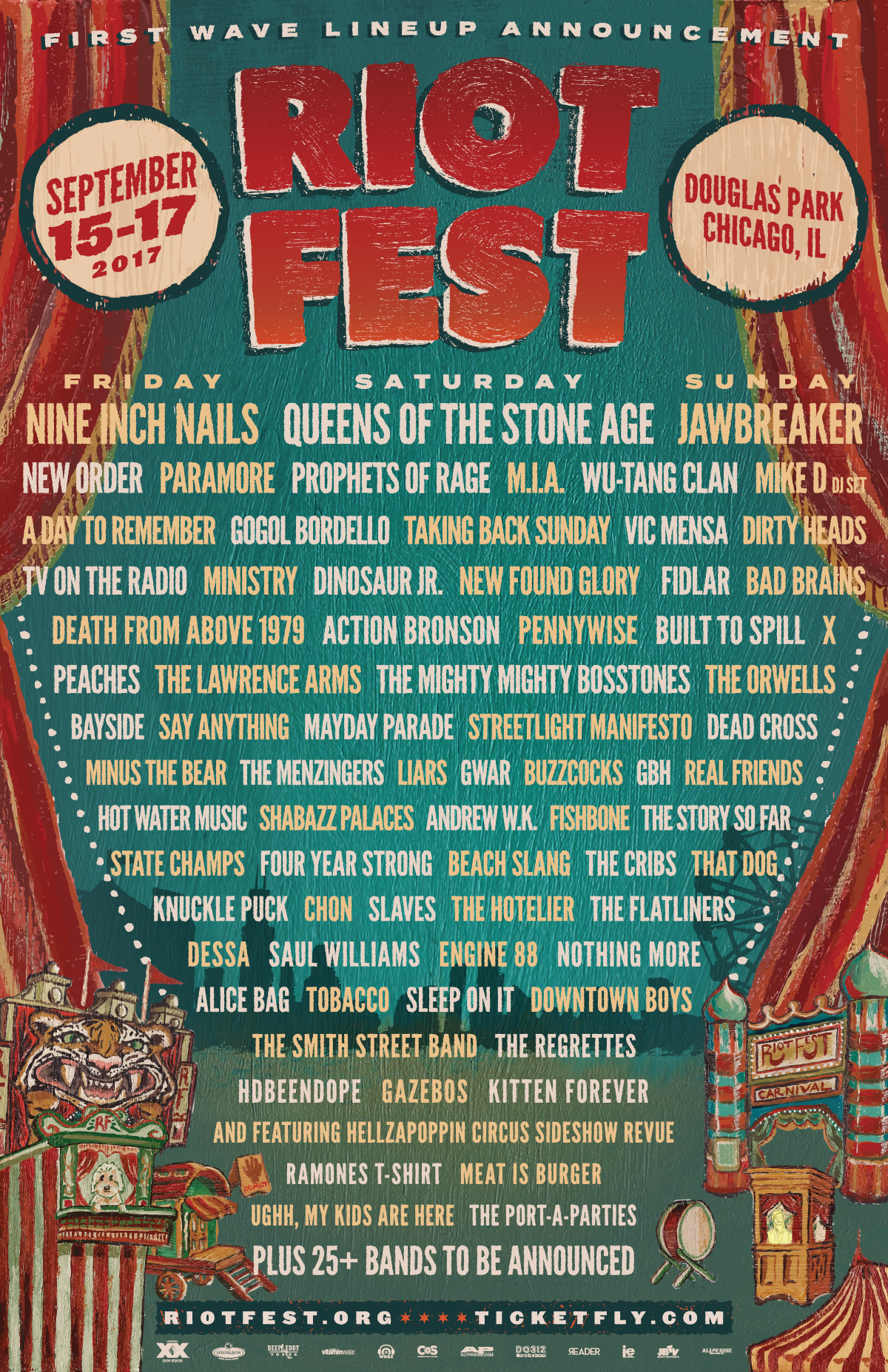 Jawbreaker is featured in our new history of emo series, Out of Range.