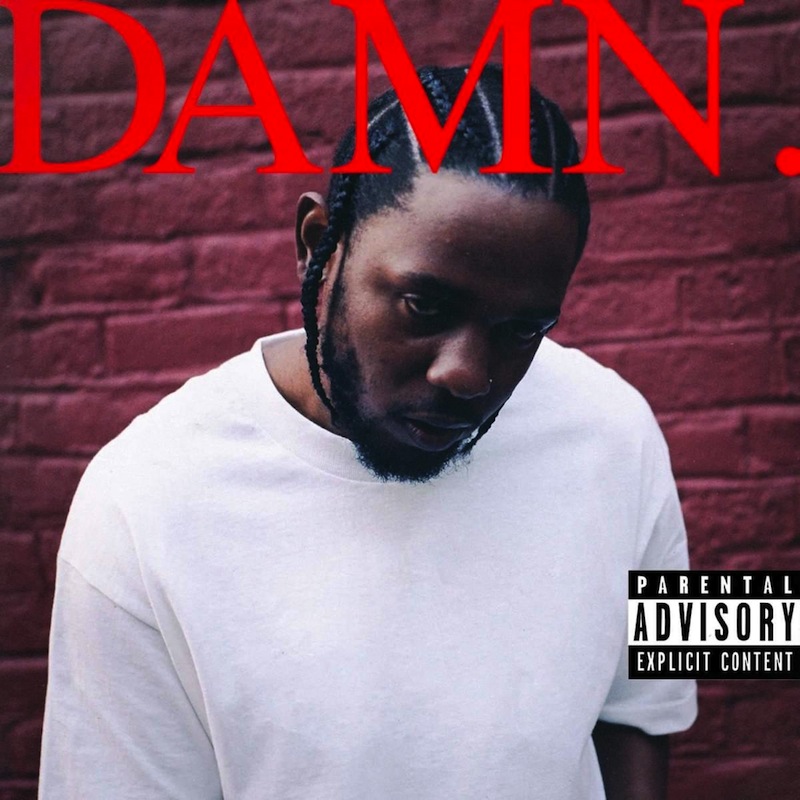 The prevailing mood of Kendrick Lamar's DAMN. is recognizable immediately from its cover. Lamar in a white tee against a spare red wall, his hair in disheveled cornrows, half looking down at the ground and half staring right back at you—a combination of sullen introspection and firmly defiant confrontation.
In retrospect it's hilarious that Lamar's few public statements regarding this album (that it was "about God" in some ways) had anyone nervous. He didn't lie, as prayer and faith are repeatedly invoked and examined on this album. But this is no gospel rap benediction. It is indisputably the most aggressive, distraught, emotionally raw and immediate work of Lamar's career. If you thought he couldn't possibly top the excruciating darkness of "u" on To Pimp a Butterfly, you're mistaken. Departing from the templates of Butterfly and good kid, m.A.A.d. city, DAMN. does not follow a uniting if somewhat vague thematic conceit (like the former) or full-fledged narrative (like the latter).
As such, there are more tracks that immediately stand out as "singles" than on previous K.Dot albums—"DNA.," "LOVE.," "LOYALTY.," are all no-brainer, party-wrecking rap anthems, just like the Mike WiLL Made-It-produced first single "HUMBLE." This record finds much of its cohesion in its uniting sound, which is not infrequently chaotic and in moments borderline inaccessible, owing some debts to the Bomb Squad production that characterized Public Enemy's best albums and Ice Cube's legendary AmeriKKKa's Most Wanted. It also features moments of incredible beauty, like the slow soul guitar over the three-part narrative of "FEAR." And the feature that had everyone terrified when it was first announced—U2's presence on "XXX."—turned out…well! Bono's vocal hook in the third portion of the suitelike song is more understated and thus more compelling than he's been in about 20-plus years, while rhythm section Adam Clayton and Larry Mullen Jr. lay down a spare R&B backbeat. Who knew they had it in 'em? It functions as a breather after the unabated fury of that song's middle portion, the '90s gangsta beat of which—police sirens function as its melodic through-line!—prompted a friend of mine on Google chat to say, "Setting oneself on fire is the only appropriate response to this beat." He meant it as a compliment.
Even when the sound calms down, melancholic menace always lurks around the corner, and typical of Lamar's narratives, you feel as much for the perpetrator as the victim. This is as true when the violence examined is domestic—the frustrated mother hitting her son and promising, "I'll beat yo' ass after I beat yo' ass if you still here" on "FEAR."—or street vengeance, as on "XXX.," and "DUCKWORTH." There are no real answers here to any of the issues raised on DAMN., not even to the extent that such quandaries could be briefly salved by faith, family and hope on various moments of Lamar's previous two (not counting untitled unmastered.) major-label albums.
The magnitude of the issues Lamar tackles here, ranging from American Blackness past and present and all forms of violence, police-facilitated and otherwise, plaguing the Black community to endlessly complex relationship dynamics, makes a relatively slight song like "HUMBLE." seem like an oasis. It's an excellent rap song by any metric, but his effortless evisceration of Big Sean (allegedly) and quite possibly Drake and Future as well seems so inconsequential by contrast. Then again, I've always believed Kanye West's tendency to tackle the profound alongside the absurd and pointless is one of his most fascinating qualities, so why can't something similar be true of Kendrick?
I have to wonder how the pace of releasing three undisputed classics and approximately 9,000 features for everyone from Taylor Swift to A$AP Rocky in five years hasn't worn Lamar out. This album is, I suppose, the best answer I'm going to get. He is a unique artist capable of expressing more perspectives in a single song than many artists across all genres manage in an entire career.
As previously mentioned, God is a primary focus here, as much so as race. Lamar undoubtedly remains frustrated by the powers that be who work so hard to keep down Black Americans frequently do so while extolling their own Christian virtues in their next breaths and speaking in vagaries like "Judeo-Christian ethics" and "populism" (or "nationalism," pick your fucking dogwhistle). His faith remains, but it does not provide all answers for him. When he says "I'm an Israelite, don't call me Black no more," he's probably not genuinely stating a conversion to the Israelite Church of God (one hopes not, at least; Google it), but rather expressing that a shift to near-militant anger at the state of things—which is completely understandable and maybe even necessary.
To these questions, I have fewer answers than K.Dot, for reasons that should be perfectly obvious. And I am still making heads or tails of this album, despite finding it more immediately enjoyable than To Pimp a Butterfly regardless of its furious intensity. Some may be underwhelmed by the album's more "conventional" hip-hop sounds after the jazz fusion madness of Butterfly, but its near-flawless execution should by rights offset such disappointments. Not to mention that if you believe the beats on tracks like "HUMBLE.," "PRIDE.," "DNA." and "DUCKWORTH." are anything less than forward-thinking, well, I have many Trump International suites for which I can broker you good deals.
---
Label: Top Dawg
Year: 2017
Buy this album at Turntable Lab
---
Similar Albums: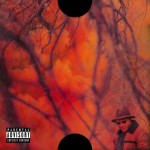 Schoolboy Q – Blank Face LP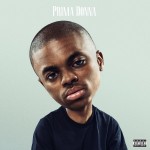 Vince Staples – Prima Donna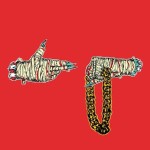 Run the Jewels – Run the Jewels 2