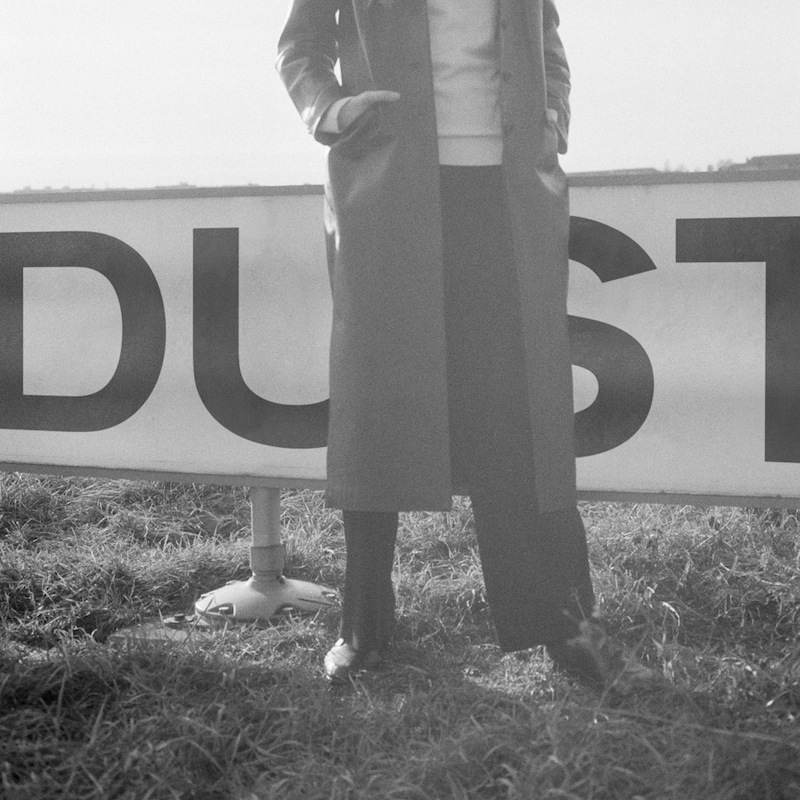 Laurel Halo has, over the course of her career, carved out a unique niche of artful, ambient dream pop, telling powerful narratives through broken and jagged tracks alongside smooth and catchy bangers. It's a complicated dichotomy she's maintained in new album Dust, the follow up to 2013's Chance of Rain. Halo's flirtations with Musique Concrète as a genre plays out in this album alongside her more prominent harmonic inclinations, and that escalation between the two discordant ideas is definitely interesting
Dust opens with "Sun to Solar," a twisting series of fragmented lapses of circuitry over giant beats, with Halo's vocals seemingly transplanted from a far-away track, only managing to find congruence during what could resemble a sort of lengthy bridge/reprise. It works. It shouldn't—it really shouldn't—but it does. At the essence of Halo's sound and aesthetic is something that is no different than a freeform jazz experimentation. This album tends to revel in that concept in a playful way that feels so much more open and free than her prior two outings.
That playfulness combined with residual elements of Musique Concrète are emphasized in "Jelly," a track that revels in a groovy bassline with a sample of someone eating an apple. Listeners may wonder whether this is some sort of weird psycho-pop-art listening experiment, which it might very well be. Making that bold rhythm work is an entirely different story. Once again, as strained as this track is, it works, especially the unbelievably catchy hooks of Laurel's actual vocals which really provide a deeper character. The weird doesn't stop with masticating rhythms. Try the addition of digital bongos transposed against a chorus of pitch-shifted vocalists, or guest appearances from Lafawnduh and Klein. It's an everything-but-the-kitchen-sink mentality that perseveres here and throughout.
It's not all so wild, however. There is some restraint when appropriate. This focus is exemplified on "Koinos," where a synth-laden kick drum stays in tempo among a myriad of sounds that accent, pop and jump across it at opposing tempos. The relative anxiety of this session feels more appropriate just in terms of sheer dynamism; its constraint is its freedom. It could masquerade as an interlude, but it really isn't one. It's a full-fledged track, though the real interlude without any development or interest of note comes immediately with "Arschkriecher," a saxophone-laden piece that never really develops into anything of note.
Halo's voice is not underused on this album, with "Like An L" allowing her voice to shine with a greater range than what is suggested in earlier tracks, yet its phantasmal quality never departs. At times there are surprising bouts of soul and even R&B elements infused into Laurel's vocalizations that add a tremendous depth to the track. It's without a doubt a star on this album.
As crazed, dynamic and bold as so much of the album feels, some of it does feel a little long for its own good, overstaying the good will of the audience by focusing too much on one soundscape, no matter the effects of its scattered rhythms and cut-up fragments of sometimes overwhelming chaos. If there's only one thing that's in short supply, it's Laurel's own vocals, which are just so damn lovely. But sequestered under surprising restraint, it's equal parts admirable in design but frustrating in execution.
Dust sounds like a malformed mixtape from the future. It's easy going. It elicits a feeling of contentment, maybe music or muzak for a cyberpunk shopping mall. Really. It's scratchy, and at times seemingly unfinished, but as a whole experience it blends its tracks together in some weird tapestry of opposing tempos and spoken word, Afro-Caribbean-influenced jazz fusion, all the while discordant snippets of random sounds and samples are transposed against gigantic waves of bass-drenched rhythms. It's a strange and weirdly intimate work that proves that ambient noise-pop can work and still be challenging.
Similar Albums: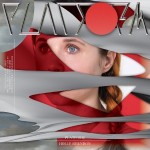 Holly Herndon – Platform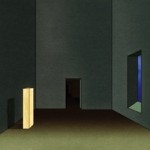 Oneohtrix Point Never – R Plus Seven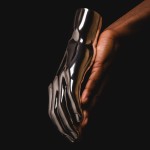 Actress – AZD