Helmet, Pig Destroyer, Master's Hammer to play Maryland Deathfest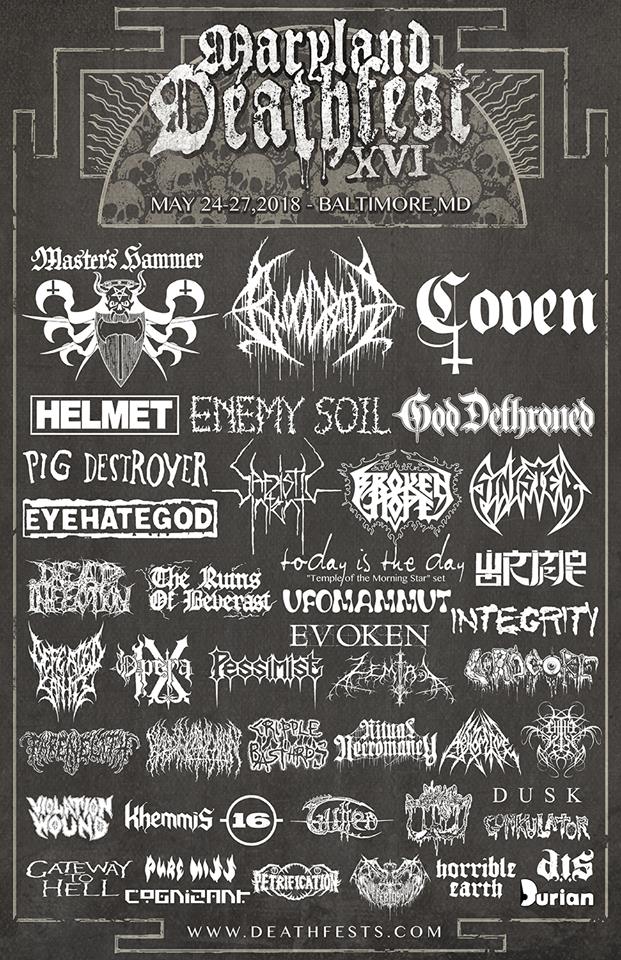 Earlier this year, Maryland Deathfest announced its initial lineup, featuring Eyehategod, Bloodbath, 16, Ufommamut, Evoken, Wormrot, Blood Incantation and occult rock heroes Coven. Today, the festival has announced even more heavy hitters to the lineup, including New York post-hardcore legends Helmet, D.C. grindcore innovators Pig Destroyer, iconic black metal band Master's Hammer, noisecore veterans Today is the Day (performing their recently reissued 1997 album Temple of the Morning Star), The Ruins of Beverast, Integrity, Khemmis, Defeated Sanity, Cripple Bastards and more.
Take a look at the flyer for the festival above, and take a look at the full lineup or purchase tickets here.
Maryland Deathfest takes place on May 24-27 at various venues in Baltimore, Maryland.
Pig Destroyer's Terrifyer is featured in our recent Shadow of the Horns metal column, Celebrating 30 Years of Grindcore.