The Jesus and Mary Chain, KMFDM to perform at Cloak & Dagger festival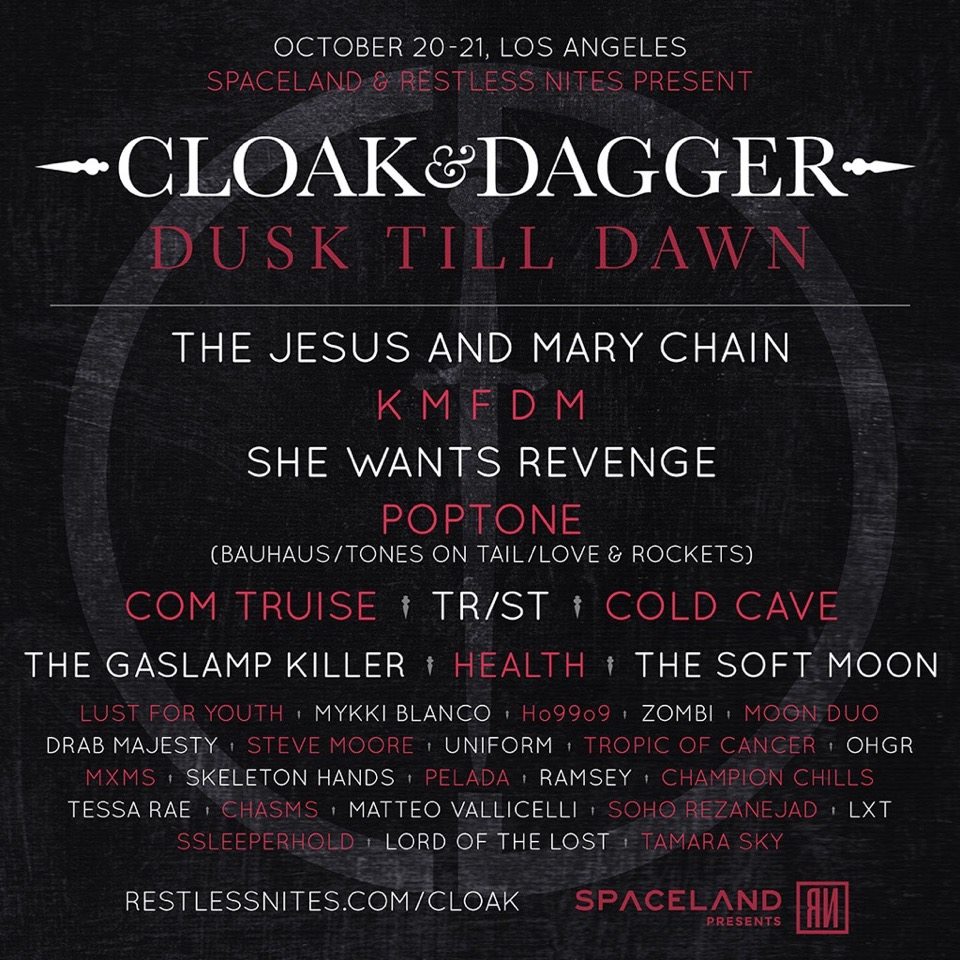 The inaugural Cloak & Dagger festival has been announced for October 20 and 21 in Los Angeles. The festival brings together goth, industrial, post-punk and synth-pop groups for two days of darkness and dancing at the Globe and Palace theaters. The festival is being headlined by The Jesus and Mary Chain and KMFDM. The lineup also includes She Wants Revenge, Poptone (members of Love and Rockets/Bauhaus), Cold Cave, Com Truise, TR/ST, HEALTH, Ho99o9, The Gaslamp Killer, The Soft Moon, Mykki Blanco, Lust For Youth, Zombi, Moon Duo, Drab Majesty, Uniform, Steve Moore, Tropic of Cancer and Skeleton Hands, among many others.
Cloak & Dagger is being presented by Spaceland and Restless Nites, a regular members-only club event in Los Angeles that blends music from established goth-club favorites with a more eclectic array of dark artists. Pre-sale tickets are now on sale.