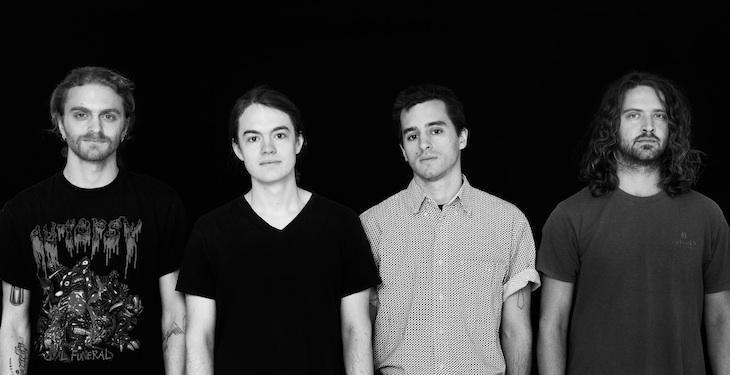 Metal, by nature, is a polarizing genre. Its volume, intensity and power are all variables, but their constant presence is what makes metal what it is, and by that token, not for everyone. But once you dive deeper into the inner sanctum of metal's history, tradition and evolution, you'll find that polarization is just as common among the faithful and the die-hards. Essentially every metal band of note in the past decade has been met with a certain degree of resistance, whether the progressive hook-laden sludge of Mastodon, the heavy psychedelia of Baroness, the blackened shoegaze of Deafheaven, or the "transcendental" black metal of Liturgy.
Liturgy, in particular, seemed to baffle many, based primarily on the idea that they weren't that traditional of a black metal band. And they're certainly not traditional. Drummer Greg Fox — also of Guardian Alien, and a recent appearance on the latest Ben Frost album — plays what he calls a "burst beat" rather than a traditional blast beat. And the band's melodies, driven by frontman Hunter Hunt-Hendrix, actually wouldn't sound so out of place on a Lightning Bolt album. But despite the complex web of influences, or the heavy-handed theories behind the music, Liturgy is for all intents and purposes a metal band.
In fact, Liturgy is more a metal band now than they have been in a few years. Greg Fox and Tyler Dusenbury have returned to the band after spending time on other projects, and have some tour dates on the horizon to mark the occasion, and Thrill Jockey recently reissued the group's excellent debut record, Renihilation. And with so much momentum building up with the band right now, it makes for an exciting lead-in to where Liturgy is headed next, which may very well be just as strange and controversial a direction as anything they've done before. The group is currently at work on a new full-length, set for release via Thrill Jockey in 2015. And the direction the band seems to be taking this time around will be an interesting shift after the powerful sounds on 2011's Aesthethica.
The band's Hunter Hunt-Hendrix answered some of our questions via an email exchange, which gives some insight into where the band is now and where they're headed.
Treble: Renihilation is only five years old, but a lot can change in five years; how much would you say Liturgy has changed since its release?
Hunter Hunt-Hendrix: Liturgy is very different now, and was also very different before the release of Renihilation. The Immortal Life EP was a much more experimental album. Renihilation was an attempt to capture the mood of Immortal Life in a live context, but ended up being much more of a standard rock record. The newer Liturgy material is closer to Immortal Life in a lot of ways.
What songs on the album stand out most to you?
"Pagan Dawn" is the song on the album that we always still play live.  It's one of my favorite Liturgy songs on any album.
Was it originally intended as a limited release?
No it wasn't intended to be limited. The original label, 20 Buck Spin, wasn't repressing it after a while, so they handed it off to Thrill Jockey for a repress.
Liturgy has been performing as a duo recently — what brought about the return of Greg and Tyler?
It happened suddenly and organically. I never would have expected it in a million years, but all of a sudden we were playing together again.
What kind of musical direction have you taken on the new album?
I've added some new dimensions to transcendental black metal. I'm very interested in rap, and what it could be like to use the idea of "rap metal" in a context that's very different from what we know of as rap metal from the '90s. Thinking black metal and rap together in the same aesthetic world is very difficult, and ends up both undermining and underscoring the meaning of black metal in interesting ways. And there's a new technique on the record called integral tremolo, or extended tremolo — which expands black metal guitar technique to other elements of the mix, and, in principle, to the cosmic vibration of the existence of the band itself as a divine, eschatological work of art.
Listening back to Renihilation, how would you describe where the band is now compared to then?
After making albums its always easier to go back a see what they sound like in a new way, with a different perspective.
Do you see the band as a constantly changing entity?
Yes, definitely.
You might also like: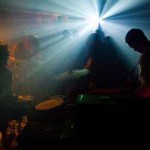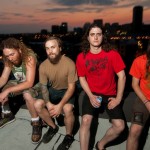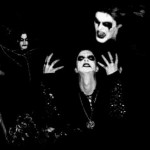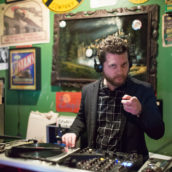 Jeff Terich
Jeff Terich is the founder and editor of Treble. He's been writing about music for 20 years and has been published at American Songwriter, Bandcamp Daily, Reverb, Spin, Stereogum, uDiscoverMusic, VinylMePlease and some others that he's forgetting right now. He's still not tired of it.