10 Best Metal Albums of 2011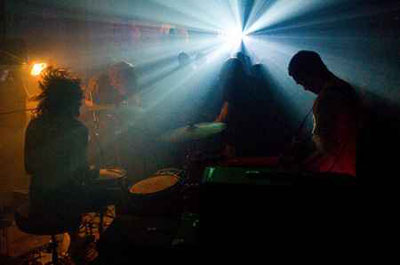 Metal lends itself pretty naturally to controversy, but 2011 seemed like an especially divisive year for extreme music. And for that matter, a pretty weird one. While some of the best albums in metal this year came from artists who caused as much blog-comment rants as they did praise, some respectable elders did some truly unexpected and, at times, bafflingly awful things. Opeth nearly abandoned metal entirely for their new prog-rock outing Heritage, while Metallica backed Lou Reed on the now infamous two-disc monster Lulu. And there were some bizarre revelations in nü-metal's effort to stay relevant: one of the Deftones went witch house, and Korn released a dubstep album. But as much confusion, disappointment and uproar there might have been in 2011, it's been an overall stellar year for heavy music, as this top 10 reflects. I definitely listened to more metal this year, old and new, than in any previous year, and for that reason I have a whole mess of honorable mentions, which include, among others, KEN Mode, Unkind, Disma, Rwake, Electric Wizard (released last year in the UK), Owen Hart, Subrosa, Black Tusk, Exhume, Boris, Cave In, Junius and Helms Alee. Horns up!
10. Skeletonwitch – Forever Abomination
(Prosthetic)
Skeletonwitch has long dabbled in all sorts of metal subgenres: a little thrash here, a little black there, and a lot of New Wave of British Heavy Metal melody in between. Theirs is a blend of classic metal that scratches the itch in any season, and with more hedonistic glory than many of their peers. Forever Abomination is a guaranteed good time: heavy, hooky, concise and engineered for maximum replay.
Stream: Skeletonwitch – "The Infernal Resurrection"
---
9. Trap Them – Darker Handcraft
(Prosthetic)
A lot of American bands have been setting a new bar for raw, crunchy crust-core in recent years to amazing effect, from Nails to Black Breath and All Pigs Must Die. Likewise, Trap Them have an old school streak in their blistering hardcore attack, but with an added sense of melodicism that pops up whenever they allow it. Punk/metal hybrids tend not to lend themselves well to hit singles, but "The Facts" is an earworm if I've ever heard one.
Stream: Trap Them – "The Facts"
---
8. Tombs – Path of Totality
(Relapse)
It's a little unfortunate that Tombs' powerful and dark new collection of hulking sludge with a side of post-punk shares the same name as Korn's dubstep album. But it's highly unlikely anyone would be mistaking one for the other. Path of Totality is a mesmerizing new plateau for Tombs, finding the New York trio injecting the sinister hook-laden aesthetic of bands like Joy Division and Chameleons in between eruptions of black metal malevolence. And as a track like "Silent World" shows, even the most menacing bands can do catchy.
Stream: Tombs – "Silent World"
---
7. Blut Aus Nord – 777: The Desanctification
(Debemur Morti)
For more than a decade and a half, mysterious French musician Vindisval has been creating an aura of intrigue with Blut Aus Nord, while delivering some of black metal's most captivating sounds. This year, Vindisval released two parts of a planned "777" trilogy, the second of which is a thoroughly devastating wrecking ball of industrial rhythms and heady riffs. It may not be black metal, and it may not be anything else so explicitly, but 777: The Desanctification is truly amazing.
Stream: Blut Aus Nord – "Epitome VIII"
---
6. Deafheaven – Roads to Judah
(Deathwish Inc.)
With a new Alcest album due toward the end of January, 2012 promises to carry on the elegant depths of "metalgaze," but in 2011, the band who most stunningly merged shoegazer production and effects with black metal's furious intensity was San Francisco's Deafheaven. A surprisingly elegant work of melody and volume, Roads to Judah recalls Sigur Ros as often as it does Darkthrone, or perhaps even more. Stunningly beautiful, but at the end of the day, this is a metal album and it rips.
Stream: Deafheaven – "Violet (edit)"
---
5. The Atlas Moth – An Ache For the Distance
(Profound Lore)
Chicago's The Atlas Moth could be called sludge metal, progressive metal, post-rock, and has even been called "black metal," though not for any good reason I can figure. However, the band's primary strength is in swirling up massive clouds of heavy psychedelia, resulting in a sound that's at once monolithically heavy and intriguingly atmospheric. I couldn't help but find parallels between An Ache for the Distance and The Cure's Disintegration, a comparison that the band members themselves seemed to like. In any case, whatever you call the Atlas Sound's unique style, it's awesome.
Stream: The Atlas Moth – "Holes In the Desert"
---
4. Krallice – Diotima
(Profound Lore)
This has been a hell of a year for North American black metal, and Krallice has a hell of a lot to do with that. The most epic slab of herculean density on this top 10 list, Diotima features four tracks that sprawl beyond 10 minutes apiece, and a couple more just bubbling under. It's not just a huge album, however, it's an instrumentally captivating one, with dazzling feats of melodic wizardry arising through the band's forceful onslaught. This endurance test pays massive dividends.
Stream: Krallice – "The Clearing"
---
3. Wolves in the Throne Room – Celestial Lineage
(Southern Lord)
Wolves In the Throne Room announced this year that their newest effort Celestial Lineage would be their final album as a "metal" band, but they put extra care in making sure that their ultimate black metal statement would also be their best. Celestial Lineage closes the book on WITTR with grace and precision, haunting female vocals and gothic atmosphere. Even if the band never serves up something this sprawling and majestic again, at least they saved their best material for their final chapter.
Stream: Wolves In the Throne Room – "Astral Blood"
---
2. Mastodon – The Hunter
(Reprise)
After a lengthy indulgence in conceptual threads about Rasputin and epic prog-rock excursions on Crack the Skye, Mastodon got back to focusing on ultra-heavy riffs and hooks that stand taller than even their catchiest singles of years past. If you want to split hairs, Mastodon more or less put out a really awesome hard rock record this year, but it's still got all the heavy metal devastation that the band's known for. And I'll be damned if it's not the most fun record to feature guitars in 2011.
Stream: Mastodon – "Curl of the Burl"
---
1. Liturgy – Aesthethica
(Thrill Jockey)
This album, in this spot, is likely to be considered "controversial," which I find absolutely perplexing. But then again, innovation breeds division, and one would be hard pressed to find a metal album in 2011 that made such impressive leaps while causing such a stir. The Brooklyn quartet plays black metal, when you get right down to it, but not by any traditional measure. Aesthethica is likewise informed heavily by noise rock, post punk and modern classical, as well as some more rhythmically complex strains of metal. It's a bold album that not only sounds amazing, but actively challenges the conventions of genre.
Stream: Liturgy – "High Gold"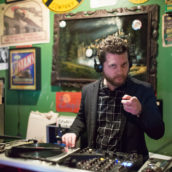 Jeff Terich
Jeff Terich is the founder and editor of Treble. He's been writing about music for 20 years and has been published at American Songwriter, Bandcamp Daily, Reverb, Spin, Stereogum, uDiscoverMusic, VinylMePlease and some others that he's forgetting right now. He's still not tired of it.