Knitting Factory to release Fela Kuti box set curated by Erykah Badu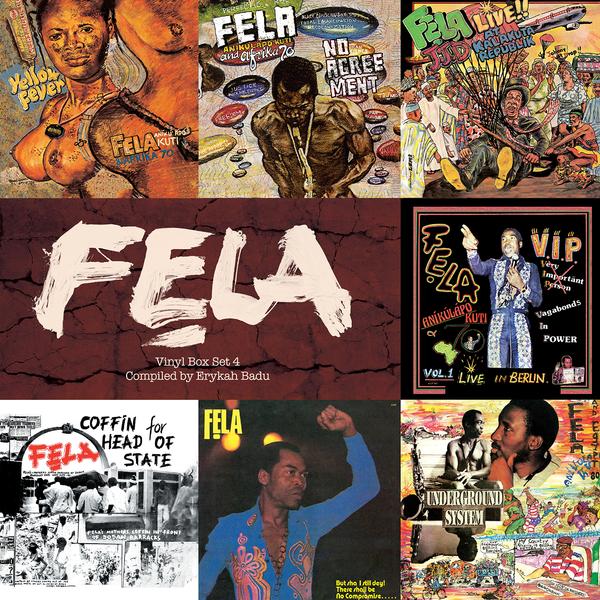 A new Fela Kuti reissue box set, curated by Erykah Badu, has been announced. On December 15, Knitting Factory Records will release Fela Vinyl Box Set No. 4, which features the albums Coffin for Head of State (which Badu says is her all-time favorite) from 1980, Yellow Fever (1976), No Agreement (1977), J.J.D. (Johnny Just Drop) (1977), V.I.P. (1979), Army Arrangement (1984), and Underground System (1992). This curated box set of vinyl reissues follows previous installments curated by Questlove, Ginger Baker and Brian Eno. It's limited to 3,000 copies and includes a poster designed by artist Lemi Ghariokwu, who designed 26 Fela album covers, as well as a booklet with liner notes written by Badu. Pre-orders can be found here.
"Fela Kuti is a Fucking Genius," Badu says in a press release. "Please listen to these tracks, preferably with a nice blunt.. with a nice slow burn."
Listen to Fela Kuti's "Coffin for Head of State (Part 2)" below.
Fela Kuti's "Zombie" is on our list, Fight the Power: The Top 50 Protest Songs.