Year in Review 2017: Ernesto Aguilar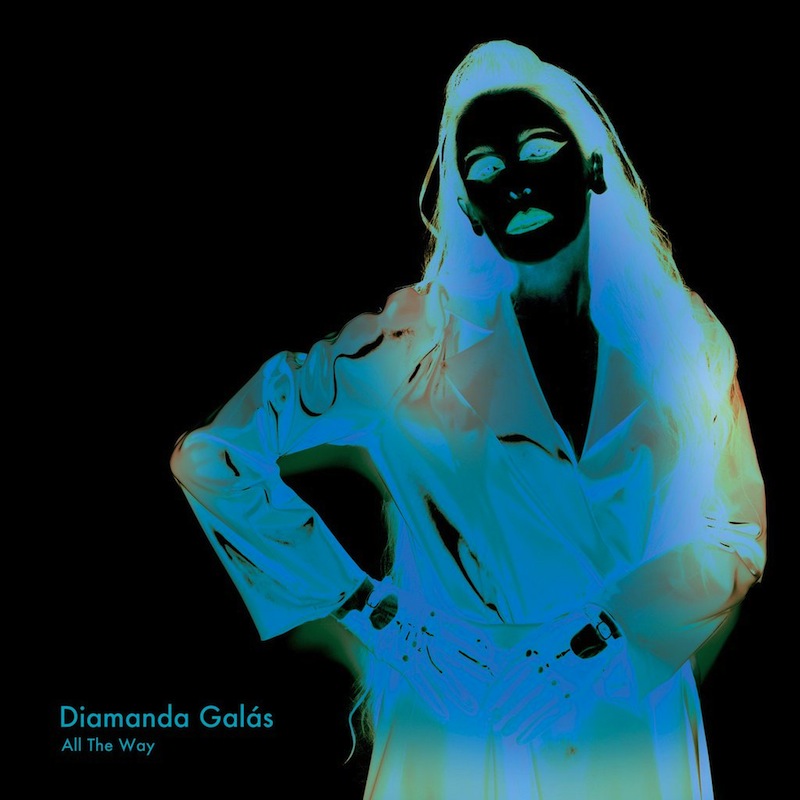 We're finishing up the year by giving the platform to individual writers to share some their top 10s and personal favorites of the Best Music of 2017. Today's highlights come from contributor Ernesto Aguilar.
Top Albums
10. Cleric – Retrocausal
9. Ozuna – Odisea
8. Sylvan Esso – What Now
7. Couch Slut – Contempt
6. Bjork – Utopia
5. The National – Sleep Well Beast
4. Loyle Carrier – Yesterday's Gone
3. Residente – Residente
2. Bell Witch – Mirror Reaper
1. Ibeyi – Ash
Top Songs
10. Empress Of – "Go to Hell"
9. Whitest Taino Alive – "La Empanada"
8. Brother Ali – "Own Light (What Hearts Are For)"
7. Jessica Lea Mayfield – "Safe 2 Connect 2"
6. Bad Bunny – "Soy Peor"
5. Father John Misty – "Things It Would Have Been Helpful to Know Before the Revolution"
4. Ruby Ibarra – "Us" (w/ Faith Santilla, Rocky Rivera & Working Klass Klassy)
3. SZA – "Drew Barrymore"
2. Myrkur – "The Serpent"
1. J. Balvin & Willy William – "Mi Gente"
Best song/album that didn't make either list?
Diamanda Galas – All the Way. No artist in music today, contemporary or otherwise, has the resume of experimental music's leading artist. And, at 62, the Greek-American offered not one, but two, albums in 2017: a live performance disc and this one, capturing Galas at her howling, fearless best. Galas' spellbinding multi-octave musical bent and haunting piano playing on songs like "You Don't Know What Love Is" and "The Thrill is Gone" are compelling in their charisma. Selena Gomez's "Wolves" this ain't, but you are sure to stand at attention regardless. And while All the Way is tame as Galas' catalog (which has featured renditions of German scream opera and representations of genocide) goes, her 2017 release is nonetheless mighty.
Best non-2017 discovery?
Before Chuck D was in the blasphemous Prophets of Rage, he made a song called "Prophets of Rage" for hip-hop hall of famers Public Enemy. PE, as in its classic incarnation of Chuck, Flavor Flav and Terminator X, are responsible for some of the genre's greatest albums, including It Takes A Nation of Millions to Hold Us Back and Fear of A Black Planet. But one of the better kept secrets is that Public Enemy was among rap's elite live acts, often employing a band, rock versions of its classics and sets by X's successor, DJ Lord. Chuck D and company are one of my top-five favorite stage shows, but it is doubtful you may see them anytime soon. However, PE are captured live on several albums, including 2015's Live from Metropolis Studios and 2007's Fight the Power: Greatest Hits Live. Behind the times I am, as I just discovered these albums, and they're something special.
Best non-musical pop culture of 2017?
The emergence of Latin culture into the mainstream has been a thing since before even the 1990s, where comedian Paul Rodriguez, singer Ricky Martin and actor Antonio Banderas saw their greatest successes. However, each explosion fizzled months later, until the next one. 2017 saw the convergence of several issues, including demographic tilts, growing bilingualism, unprecedented buy-in to Spanish-language media by primarily English-language corporations and dozens of musical crossovers that featured English-language stars such as Demi Lovato, Cardi B and Camila Cabello singing in Spanish, and Luis Fonsi, Juanes and others showing up on the English-language radar. These happenings fundamentally changed the game, demonstrating the public was willing to pay dollars for openly Latin-themed and Spanish-language entertainment and culture. Given the wealth of media coming out of Latin America, these trends can only mean good things for English-language pop culture.
Stray observations?
Net neutrality, royalty rates, ongoing losses and revenue pressures are going to prove difficult for music streaming in 2018, at a time when artists are more dependent than ever on these distribution methods.
Black metal is more intriguing than it has been in a long time.
The 2018 NBA playoffs will be among the better ones this decade – for the sheer quality of teams, but also the backstories.
Community-based low-power FM radio will be more important than you think.