U2 just pulled a Beyoncé. Today, at a press conference in Cupertino, California to announce the iPhone 6, U2 frontman Bono appeared with Apple CEO Tim Cook to announce that the band's new album, Songs of Innocence, is available to download for free via iTunes for anyone who has an active iTunes account.
The album will be an Apple exclusive until Oct. 13, when it will be released in physical format on CD and vinyl. At the press conference, the band performed a new song, "The Miracle (of Joey Ramone)", which you can watch below. The album was produced by Danger Mouse, as well as Paul Epworth, Ryan Tedder, Declan Gaffney and Flood. Lykke Li makes a guest appearance on "The Troubles."
Check out the tracklist and artwork below.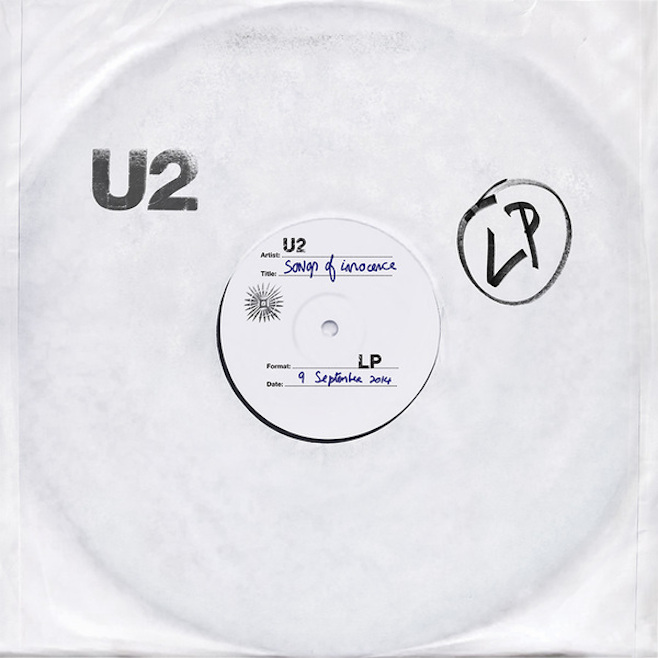 U2 Songs of Innocence:
1 The Miracle (of Joey Ramone)
2 Every Breaking Wave
3 California (There Is No End To Love)
4 Song For Someone
5 Iris (Hold Me Close)
6 Volcano
7 Raised By Wolves
8 Cedarwood Road
9 Sleep Like A Baby Tonight
10 This Is Where You Can Reach Me Now
11 The Troubles