6 New Metal Albums for an Intense Emotional Experience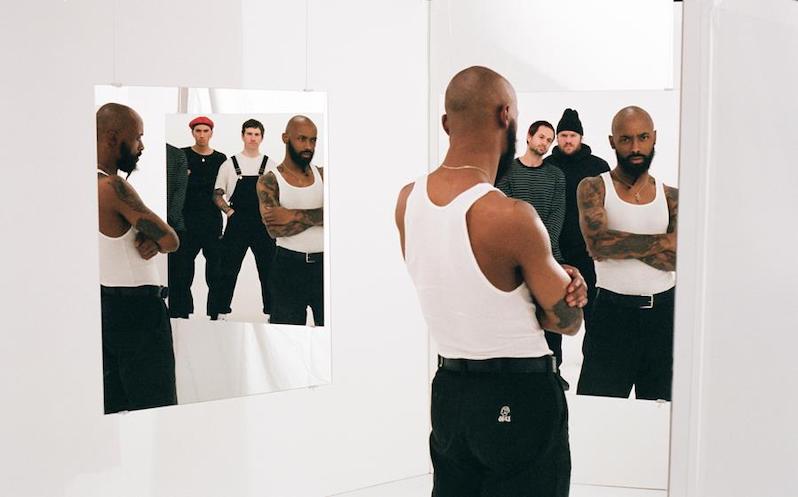 I don't often look to metal for a complex emotional experience. That doesn't mean it doesn't exist or that most metal bands aren't capable of providing it—quite the opposite, particularly this far down the line from its earliest years. But the escapism, the energy and even motivational aspects of metal, those are often what keep me coming back. It's perhaps a cliche or even reductive, but for the most part, I listen to metal because it's fun.
That's not always true, though, and a lot of my favorite metal records convey something deeper, whether though the most anguished depths of funeral doom or the seething catharsis of black metal. (And, well, while I'm here, the pure joy of listening to a kickass riff—that's an emotional response, too, and one that I don't think gets discussed or praised enough in these conversations).
But this month, I've found myself engaging with a whole range of feeling as I've been listening to some of the best metal records of the month, some of them sorrowful, some of them defiant, others terrifying and some just pissed off. All of which struck a chord in me (some of them power chords, others augmented ninths). Turn up the best metal albums of April, and get in touch with your feelings.
---
Hellish Form – Deathless
Arriving at the end of March, the third full-length album from Hellish Form—the duo of Willow Ryan (Body Void) and Jacob Lee (Keeper)—begins with transcendent ambience and cinematic majesty before it gives even the slightest hint of being a sludgy, soul-wrenching set of doom metal. The title track that kicks off this four song, 50-minute set is an epic journey in grief and defiance, at once beautiful and devastating through lyrics like "You will never erase/The love and grace/The pain and joy/The life lived/A life that mattered." Even more than Ryan's other, perhaps better known project, Hellish Form is increasingly expanding into a grand, expansive space reminiscent of artists such as Jesu, with dirges that harbor great beauty and great immensity alike. As much as I often crave a metal album that offers escape above all, it's a rare pleasure to be treated to one this moving. (Self-released)
---
Austere – Corrosion of Hearts
A confession: I've never much been one for "depressive black metal," mostly because I want to feel like I can lift a Volkswagen when I put on metal, not seal myself up in a cocoon. But that doesn't mean the music isn't often stunning. Australia's Austere are one such example of a band whose approach carries an undeniable beauty regardless of where they fit into the emotional spectrum of black metal. Corrosion of Hearts is the band's first in 14 years, and it's as triumphant (and tormented) a return as one can hope for, rife with soaring melodies, elements of shoegaze at its most layered and gorgeous, an overarching gothic pall and a keen sense of haunting melody. Yet despite how much time has passed, Austere's latest seems to bridge the past and present of black metal's more artful fringes, with songs like epic opener "Sullen" in a league with contemporaries such as Fluisteraars and closer "Pale" recalling the likes of Agalloch in their mid-'00s prime. But this album is less about opening up a vein than tapping into something affecting yet nuanced, a spectrum of experience rather than the one that throbs in agony. (Lupus Lounge)
---
healthyliving – Songs of Abundance, Psalms of Grief
Arguably the least characteristically metal band on this roundup, and perhaps arguably not even metal at all, healthyliving is at the very least metal by association, featuring bassist Scott McLean of Ashenspire, whose Hostile Architecture was one of my favorite metal albums of last year. It's really a matter of perspective, though; Edinburgh's healthyliving are loud, heavy and powerful, riding the kind of blurry middle ground that groups like Spotlights and, naturally, Deftones traversed before them. This is something a bit more melancholy and aching, however, at times gothic in its ethereal tone despite the muscle and urgency at its core. It is titled Songs of Abundance, Psalms of Grief after all, and there's an undercurrent of sorrow that runs through what are otherwise driving, immediate heavy rock songs with big hooks and great melodies. But then again, in comes the blast-beat rush of "To the Gallows," menacing and aggressive, and the group's metal bona fides aren't in question in the slightest. (Self-released)
---
Dødheimsgard – Black Medium Current
Legends of the black metal underground, Dødheimsgard is less a proper band than the ongoing creative project of Vicotnik, also of Ved Buens Ende… and Code. It's had dozens of different participants over the years, including (briefly) Darkthrone's Fenriz, though the progressive, experimental nature of the group tends to lean away from the immediacy of that revered, raw and old-school outfit. For the most part—the leadoff track on Black Medium Current, "Et Smelter," is more or less a black metal song in the traditional sense, though it's wrapped in otherworldly ambiance and a dense, layered arrangement. Black Medium Current, like much of the group's output over the past twenty-something years, leans heavily toward the progressive end of black metal, grand and ornate, majestic and constantly evolving. "Interstellar Nexus" chugs with meaty aggression for a good minute or so before tumbling into tom-tom-pounding psychedelia, hook laden crunch and then synth-driven ethereality. "It Does Not Follow" even kinda grooves. There's certainly an intellectualism to what Dødheimsgard does that makes this something of a highfalutin affair, but it's often beautiful, frequently strange, and universally awe-inspiring. (Peaceville)
---
Portrayal of Guilt – Devil Music
The jagged, searing hardcore that Texas' Portrayal of Guilt play ostensibly descends from screamo, but since the release of their 2018 album Let Pain Be Your Guide, the prevailing emotion they've pursued is sheer terror. Harrowing, blood-curdling, goosebumps-on-the-back-of-your-neck, flop-sweat terror, which is at its most palpable on their latest album, Devil Music. Which has a lot to do with the group's preferred method of delivery this time out. Their blistering, sludgy blackened hardcore rippers are pretty intense on their own, but once you flip to side two—featuring chamber string arrangements of the songs on the first half of the record, complete with Matt King's throaty screams—it feels even more like being chased by a bloodthirsty predator. Even without the guitars, these songs lose none of their bite. (Run for Cover)
---
Jesus Piece – …So Unknown
I'd be remiss if I were to do a whole roundup of emotionally charged metal and leave out the most prevalent one in heavy music: Anger. That's not the extent of the range of feeling on Jesus Piece's second album, …So Unknown, but uh, it's a big one. You can't hear these songs—rife with themes of disillusion, alienation and self-doubt—without taking away a general feeling of wanting to put your fist through a wall. And given how intense the pits have been for the Philadelphia group on their recent U.S. tour dates, that sense of physically aggressive catharsis seems to be infectious. It's not solely about the aggression, though; yes, …So Unknown is a beast, but it carries more nuance than that between the moments of throttling violence—whether in the start-stop tension of "An Offering to the Night," the eerie slow-burn intro and interludes of "Stolen Life," or the chilling terror of "Tunnel Vision." At times the seething rage of …So Unknown feels like a primal scream in the face of the oppressive external phenomena that we can't control, and there's something cleansing and therapeutic in regaining some of that control through an unrelenting soul purge. (Century Media)
---
Treble is supported by its patrons. Become a member of our Patreon, get access to subscriber benefits, and help an independent media outlet continue delivering articles like these.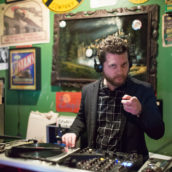 Jeff Terich
Jeff Terich is the founder and editor of Treble. He's been writing about music for 20 years and has been published at American Songwriter, Bandcamp Daily, Reverb, Spin, Stereogum, uDiscoverMusic, VinylMePlease and some others that he's forgetting right now. He's still not tired of it.