It's ironic: I began the year thinking maybe it wouldn't be a blockbuster. I ended it having to expand my annual list of the year's best metal albums by another five—what was once 25 has now expanded to the 30 best metal albums of 2022. And there's still another few dozen on the cutting room floor that I could still recommend wholeheartedly. That's what kind of year it was—and to think I started this all (inaudible) years ago with a humble list of 10.
Metal in 2022 was intricate. It was urgent. It was messy. It was elegant. It introduced new ideas and revamped familiar ones, renewed faith in styles that had begun to feel stale and reaffirmed long favorites. However, it felt different in a lot of ways, the most significant being that, as I pondered the year's best records, that one definitive best album didn't jump out immediately—I can look at the top five this year and say without hesitation that any of them would be deserving of that top spot, though ultimately one stood out based in large part just because of the visceral feeling of hearing it. Last year I did an unranked list for the first time in this site's history of the year's best metal, but I decided to go back to the tried-and-true method of building up a little suspense, with the usual caveat that this is reflective of one person's opinion and that the order isn't really that important beyond the first few. Besides, if you listen to each of these 30 records in a row, you'll have a great sequence of music to burn through—and it'll take you two days!
Here are my picks for the best metal albums of 2022.
---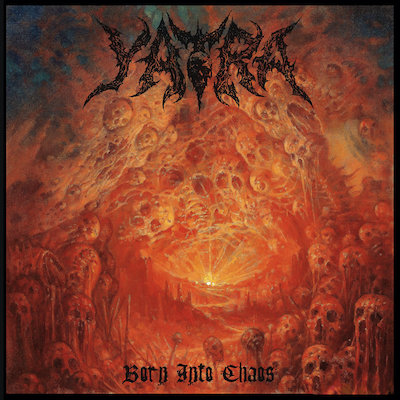 30. Yatra – Born Into Chaos
The most significant takeaway from Yatra's still-young career thus far is that if you're not entirely satisfied with being a stoner metal band, death metal might work out much better for you. The Maryland group took exactly that path with Born Into Chaos, and the result is their best album to date. The trio keep a lean approach, their songwriting unpretentious even as it grows even more vicious. But everything's a bit sharper and a lot more dangerous, undergoing a significant transformation in relatively few moves. From the switchblade riffs of opener "Death Carnation," the band kicks into high gear and just keeps blasting at a forward momentum until the tank is empty. As purely enjoyable as 38 minutes of no-frills death metal gets.
Listen/Buy: Bandcamp | Merchbar (vinyl)
---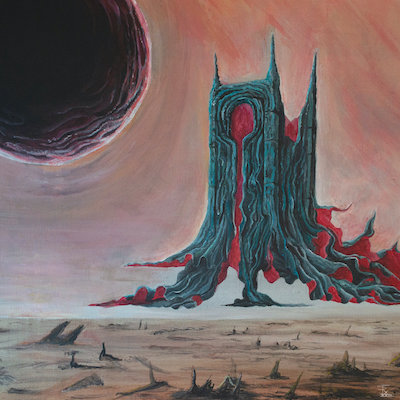 29. Bekor Qilish – Throes of Death from the Dreamed Nihilism
It's become a tradition of sorts in the past few years to reserve at least one spot on my list of the year's best heavy music for one of the more avant garde bands on the reliably great I, Voidhanger label. This year that spot goes to Italian avant garde metal outfit Bekor Qilish, the one-man project of Andrea Bruzzone, whose blend of black metal, technical death metal, dissonance and rhythmic intricacy makes for an absolutely dizzying journey. Throes of Death from the Dreamed Nihilism is among the most labyrinthine sets of music to be released in any genre this year, though to be fair metal is often where this kind of complexity feels most at home. Yet for as often as Bruzzone gives into the prog nerd within, he never overlooks that sense of visceral power that often drives even the most highbrow metal records, tapping into the feeling sense of heavy music as much as the cerebral.
Listen/Buy: Bandcamp
---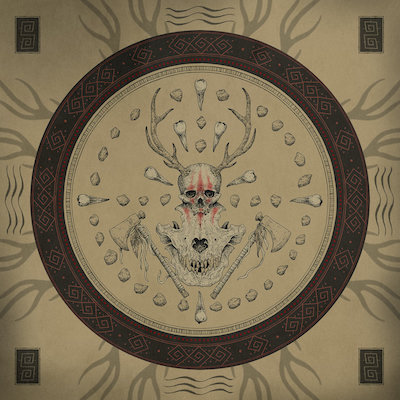 28. Blackbraid – Blackbraid I
New York black metal outfit Blackbraid have earned comparisons to the aesthetically kindred Panopticon, in large part due to the way both projects intertwine folk music and black metal—plus both projects are reflective of the mountainous terrain their songwriters call home. But Blackbraid's Sgah'gahsowáh brings a different perspective, his music not just inspired by the Adirondack range in his own backyard but his own Native American heritage, with elements of indigenous musical tradition and natural imagery creating a unique backdrop for these songs, even as the music itself is a force of nature. Blackbraid I is one of the year's strongest debuts as well as one of its most distinctive, the start of something both promising and powerful.
Listen/Buy: Bandcamp
---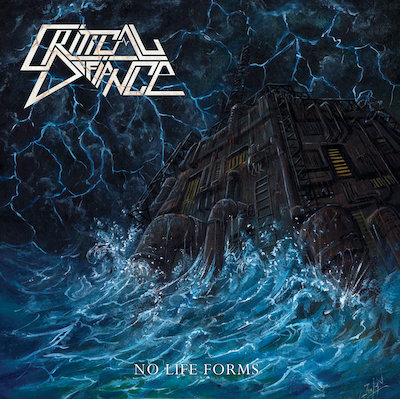 27. Critical Defiance – No Life Forms
By virtue of Metallica returning to the charts this year on the strength of a demon-distracting performance of "Master of Puppets" on Stranger Things, thrash metal had a pretty good year—though that isn't necessarily reflective of what was actually happening in thrash metal in 2022. Though that, too, wasn't too shabby, thanks to a few choice records, one of the best of the bunch being the sophomore album by Chilean thrash troupe Critical Defiance. No Life Forms is heavy on old-school tropes and a raw urgency, the band's relentless gallop carrying them through 10 slabs of raucous riff-driven rippers that range from chaotic Slayerisms ("A World Crumbling Apart") to showcases for fiery fretwork ("Dying Breath") and motorcycles-and-leather-jacket badassery ("Edge of Consciousness"). No Life Forms is high-octane thrash that doesn't seek to reinvent but rather continue to tap into the thing that made thrash metal as fun as it was back in the mid-'80s and, in cases like this, still is: It's just so fucking fun.
Listen/Buy: Bandcamp
---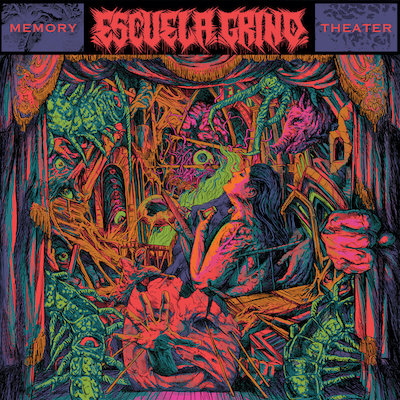 26. Escuela Grind – Memory Theater
OK, now this? This is a blast. In every possible definition of the word. As a 22-minute grindcore album, its an explosive and incendiary charge of subtlety free aggression that's, above all, loud, fast and mean. It's also a giddy rush of nonstop thrills, at least for listeners who get the same kind of surge of energy you might after gobbling up a bag of sour gummy worms. Once the upstate New York group gets going, the only reasonable course of action is to get comfortable and just witness the mayhem unfold. By closing track "Memory Theater," you might very well be left in a swirl of debris wondering what just happened—in a good way, of course.
Listen/Buy: Bandcamp | Merchbar (vinyl)
---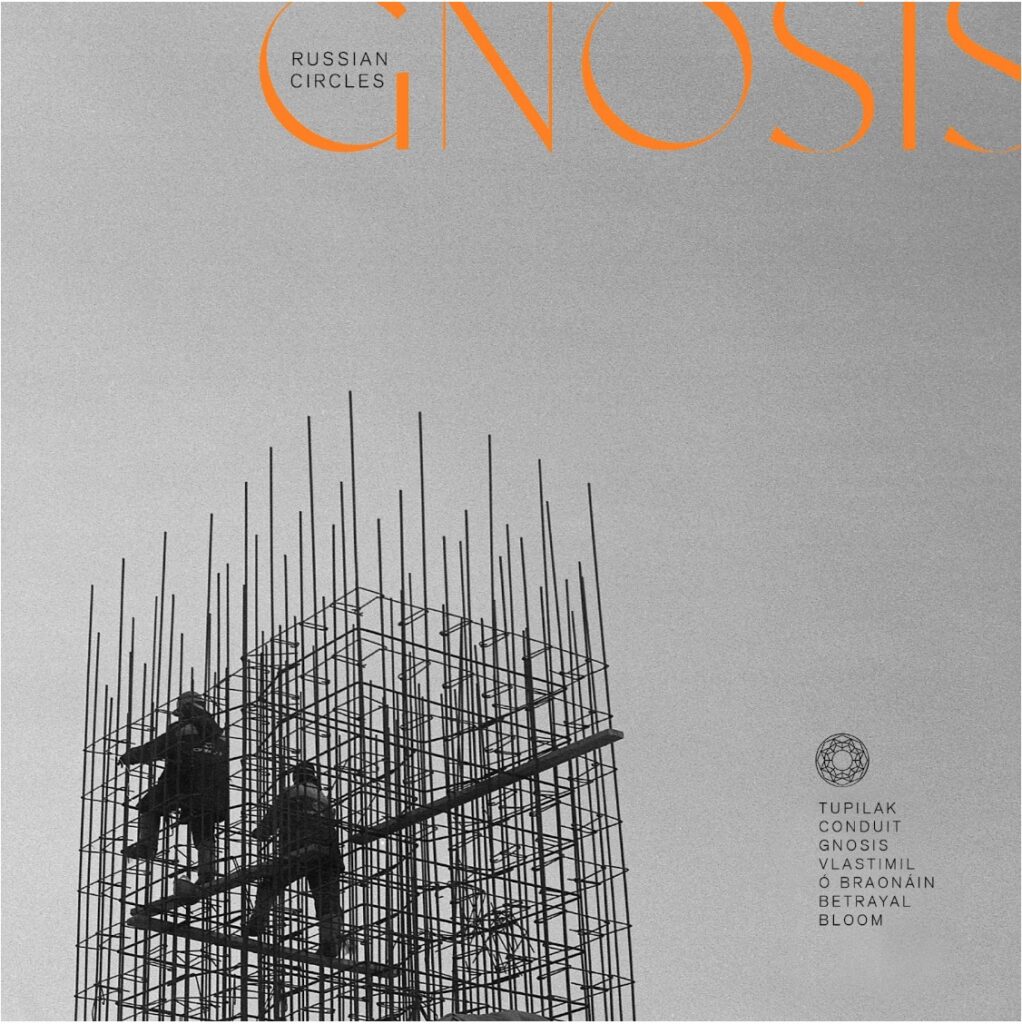 25. Russian Circles – Gnosis
When I spoke to Brian Cook earlier this year about Russian Circles' eighth album Gnosis, he summed it up succinctly: "[I]t's a very direct and angry record." With instrumental music that sometimes requires a little reading between the lines—examining the arc, the shape and the energy of a thing rather than simply the melody itself. On Gnosis there's not much ambiguity to speak of; from the distorted rumble of opening track "Tupilak," the band cast an ominous and shadowy storm over the landscape before them. Russian Circles have left the rise and fall of their most sweeping compositions behind them (for now, at least), and have embraced a full-throated attack and an open barrage. They've made prettier and more maximalist records, but they've rarely wreaked such havoc.
Listen/Buy: Bandcamp | Merchbar (vinyl)
---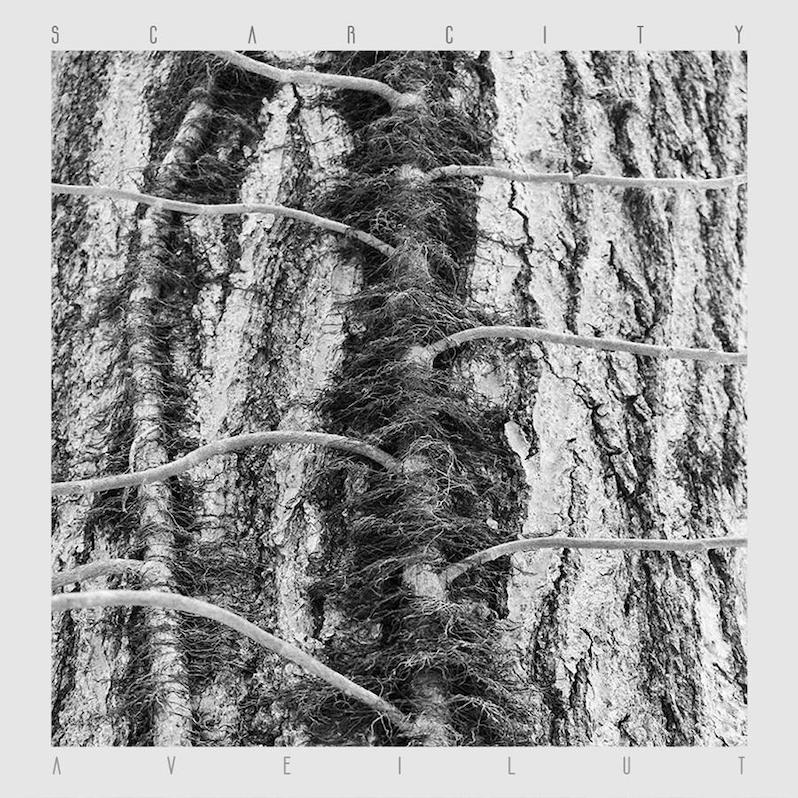 24. Scarcity – Aveilut
For all the faults of its least inspiring and most embarrassingly conservative cheerleaders, black metal is an incredibly versatile art form, a fluid and malleable aesthetic that's able to fuse with folk, ambient, post-rock, and even avant garde big band jazz in the case of a group like Imperial Triumphant. Yet Scarcity represents a different frontier of black metal entirely, embracing microtonal scales and totalist forms. The collaboration of Brandon Randall-Myers, who has also performed in the Glenn Branca Ensemble, and Pyrrhon's Doug Moore, Scarcity forge new frontiers in black metal through the lens of avant garde composition and with an emotional center based on processing grief. Which lends an affecting human element to what sometimes feel like travels through a vortex into alien space. Aveilut is dense and overwhelming at times, absolutely ripping at others, but never anything less than awe-inspiring.
Listen/Buy: Bandcamp
---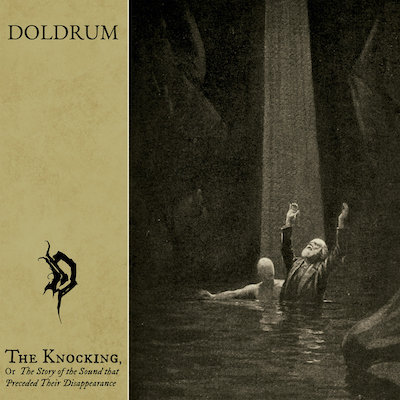 23. Doldrum – The Knocking, Or The Story of the Sound That Preceded Their Disappearance
The Knocking…, the debut album by Denver's Doldrum, is an album that tells a story. That's not so uncommon, particularly in black metal, their neighbors in Wayfarer having done similarly with their haunted western projectionist motif on their best-of-2020 worthy A Romance With Violence. Yet the strongest parallel is Ulver's Bergtatt in its five-track arc of supernatural beings leading the songs' subjects to a mysterious and unfortunate fate. But where that album paired monastic chant with vintage black metal aesthetics, The Knocking… is more abrasive and aggressively eerie, its artful textures at times leaning closer to noise rock than black metal proper. The path each song takes, whether melodically or narratively, is often unpredictable and tense, one of the most unexpectedly eerie and compelling close-listens in metal all year.
Listen/Buy: Bandcamp
---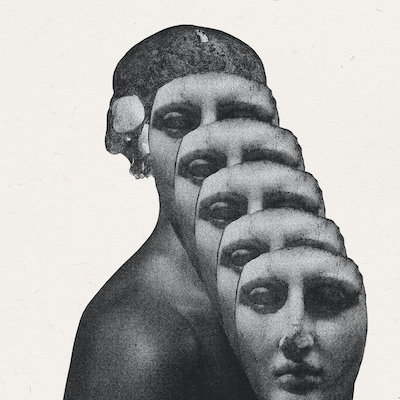 22. Ultha – All That Has Never Been True
Cologne, Germany's Ultha arrive at their fourth album through an unlikely route, having previously delivered an excellent album through Century Media that was woefully underrated before returning to Vendetta with All That Has Never Been True. There's a grandeur and artistry to their take on black metal that aims for something bigger and more ambitious, defined less by genre tropes (though there are blast beats, certainly) than an overbearing darkness that often seeps in through unconventional means, be it through a seductive touch of darkjazz (and occasional saxophone) or via eerily triumphant moments of post-rock ambiance. Though they're not quite so defiantly weird as a band like Oranssi Pazuzu, they share a similar willingness to open up their sound to incorporate oddball influences and aesthetics, all in the service of an approach to black metal that seeks new ground and infuses it with new energy.
Listen/Buy: Bandcamp
---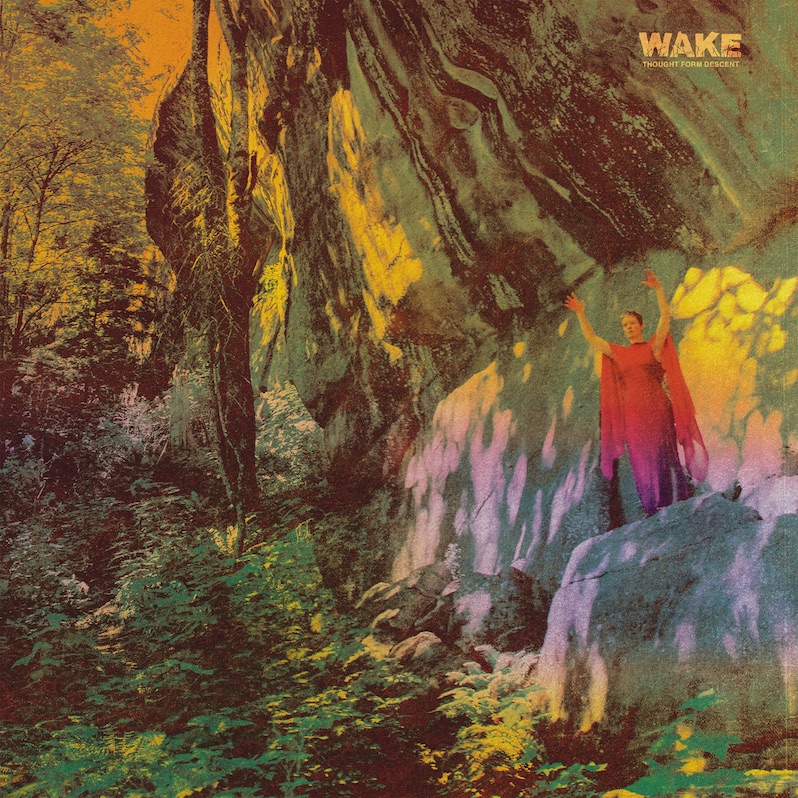 21. Wake – Thought Form Descent
Wake have come a long way. Since their earliest recordings as a grindcore band, the Calgary group's output has been on an upward curve, refining and expanding the boundaries of their concise yet potent eruptions until finally making the transition into black metal on 2020's Devouring Ruin—a move that's proven to be a crucial turning point in their evolution. What worked so well on that album grows even stronger on Thought Form Descent, which aims for anthemic maximalism as much as cleansing fire. As the band's Metal Blade debut, it represents a kind of symbolic new peak for the band, an arrival after years of honing their chops through tour dates and elbow grease. The soaring majesty of Thought Form Descent is the payoff.
Listen/Buy: Bandcamp | Merchbar (vinyl)
---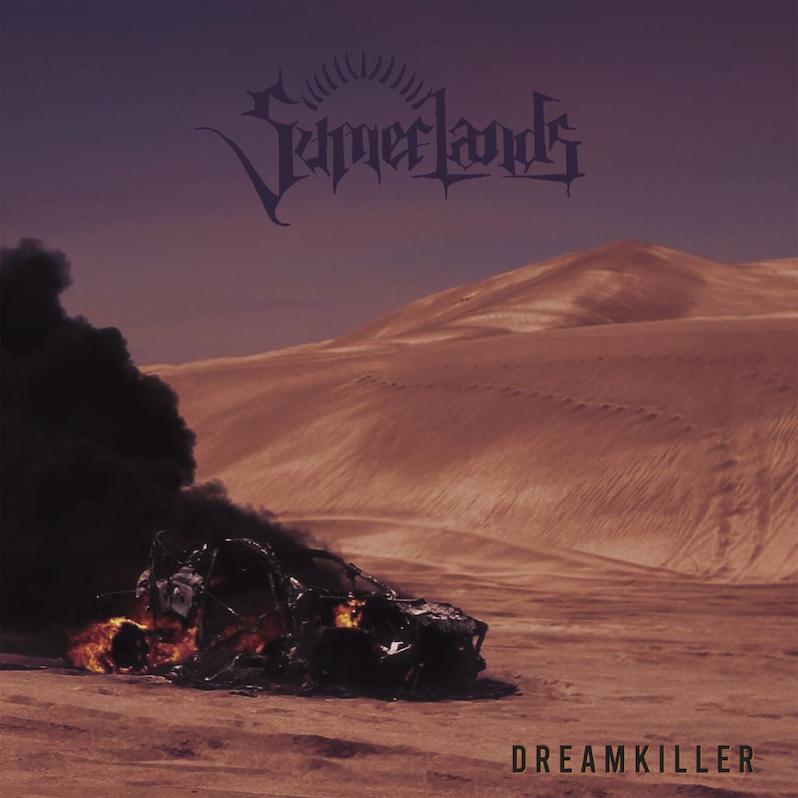 20. Sumerlands – Dreamkiller
There's something undeniably joyful about heavy metal. Not necessarily metal on the whole—black metal at its most evil can certainly be a depraved kind of fun, but joy rarely enters the equation. But the classic blend of riffs, melody and pageantry? Brother, that's a formula for some good times. Sumerlands' music isn't necessarily about joy—these are songs about the very heavy metal concerns of experiencing defeat and a fall from glory—but that's the end result all the same. Queue up the title track and marvel at the wailing dual lead guitars, the big clanging bells and the sense of devil-may-care escapism driving its over-the-top sunward flight. They've cited Lionel Richie being on their mood board for Chrissakes—you can't get more endearingly, goofily hedonistic than that. That's the kind of heavy metal that few bands can pull off successfully, and it's the kind of metal that you absolutely savor when you hear it.
Listen/Buy: Bandcamp | Merchbar (vinyl)
---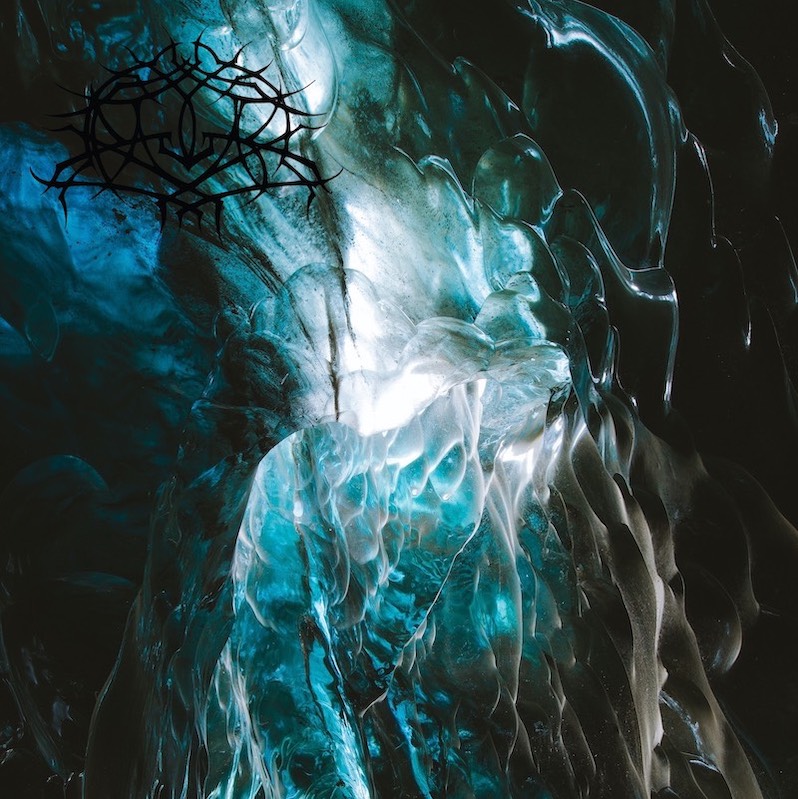 19. Krallice – Crystalline Exhaustion
Krallice have been one of North America's best black metal bands for more than a decade, but they've become MVP workhorses over the past five years or so, releasing at least one album a year, sometimes two, with an EP or a split to bridge the gap. But by and large their albums have grown more concise and streamlined, still as progressive and exploratory as they were in the days in which they stacked various 10-minute songs with barely distinguishable titles of differing numbers of vertical lines, yet tightened and economical. Crystalline Exhaustion feels more massive than its 50-minute runtime would suggest, its intricate compositions driven in large part by dynamic contrasts, melancholy passages of awe-inspiring space, and an ever-present synthesizer that draws them closer to the realm of prog (as well as progressive black metal greats like Enslaved). It's all incredible, but most of all its 14-minute closing title track, a piece of new age avant garde metal that reveals more than any other song in Krallice's body of work just how far they've come in 15 years.
Listen/Buy: Bandcamp
---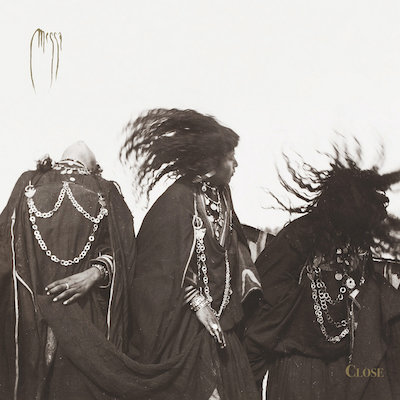 18. Messa – Close
The best metal bands are often those that know every contour of the style that they play, masters of a particular discipline whose skill and ability is akin to that of a seasoned Formula One racer navigating the dynamics of the course. Then again, a lot of the best metal bands are also those for whom stylistic tropes are at best mere suggestions. Italy's Messa is a doom metal band at their core, but there's much more happening within their orbit than doom metal alone. On 2018's Feast for Water, the group incorporated elements of Bohren-style darkjazz, which appears again on third album Close, through the recurring saxophone and haunted opening of "Suspended." To add to that, guitarist Alberto Piccolo plays oud throughout several of these tracks, and soon enough this becomes an album that's more about a kind of exploratory psychedelic experience than simply riffs—at least more than mere guitar riffs. Yet they're a remarkably capable set of musicians, with Sara Bianchin's vocals providing a soaring, emotional center to what often feels like a sprawling piece of cinema than a metal record. It is, of course, still very much a metal record, just one unlike most others I've heard.
Listen/Buy: Bandcamp | Merchbar (vinyl)
---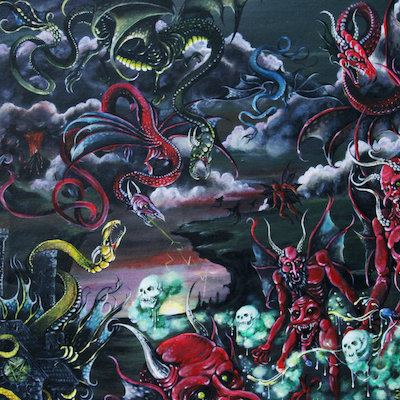 17. Daeva – Through Sheer Will and Black Magic…
If a band excels at one particular type of metal, it doesn't necessarily stand to reason that they'd do so at another, entirely different type of metal. Death metal and power metal, to highlight two examples, serve two different skillsets. And while sometimes it works out (Darkthrone's doom, crust, and traditional heavy metal records), just as often it doesn't (Morbid Angel's stab at industrial). In the case of Daeva, the blackened thrash metal band that features three members of doom outfit Crypt Sermon, it works out brilliantly. It's a fairly simple trade-off: In one band they play slow, in one band they play very, very fast, and in case it needs to be pointed out, this is the fast one. We're talking Reign In Blood speed with just a touch of Coroner's No More Color, the group's relentless gallop engineered to plow through every barrier in its path. It's more than speed and brute force, however, with the technicality of the riffs on "Passion Under the Hammer" and the eerie atmospheric sonic treatments of "Polluting the Sanctuary" showcasing an impressive amount of range amid the onslaught. You'd never know that doom was three-fifths of this band's other gig.
Listen/Buy: Bandcamp | Merchbar (vinyl)
---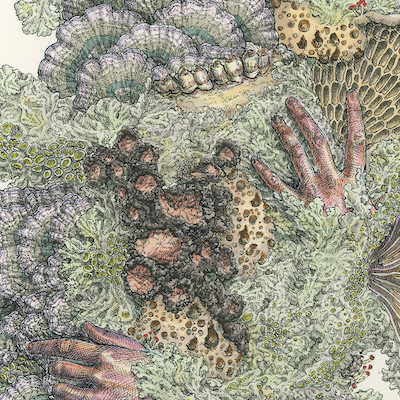 16. Pyrithe – Monuments to Impermanence
From the moment I heard "Glioblastoma," the intense, abrasive and intricate second track on Pyrithe's Monuments to Impermanence, I was convinced the Pittsburgh band were onto something unique and special—and that they probably could have squeaked their way into this list based on that song alone. There's so much happening beyond that harrowing introduction to this band's music, however, their open-ended yet sludgy sound trudges through the murky depths of noise rock and into the arid climes of post-rock, lending greater grace to their harshest moments and a little more grit to the beauty they arrive upon. But when they reach a climactic moment like the furious rush of "Earthen Anchors," they sound like they could cause the tectonic plates to shift through sound alone.
Listen: Bandcamp
---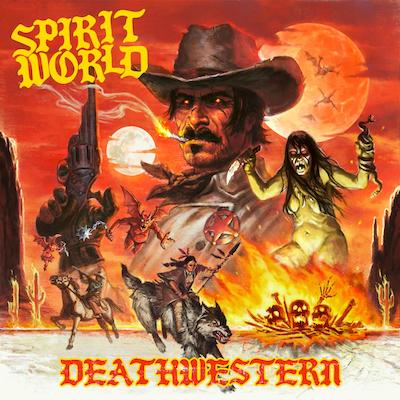 15. Spiritworld – DEATHWESTERN
God damn what a fun record. Las Vegas' resident metalcore thrashers employ the frontier legends of their home state to absolutely thrilling effect on their sophomore album. They're by no means the first to do so—Western motifs have defined some great recent albums by Wayfarer and the Cormac McCarthy-inspired An Evening Redness. But Spiritworld do so with nigh theatrical commitment, clad in rhinestone-cowboy duds even as they tear through Slayer- and Power Trip-style rippers stained with the blood of outlaws (and with more than a little horror swirled into the mix as well—see the video where the dude gets decapitated via some Tom Savini-style effects). Country twang and Morricone-esque instrumental moments abound, bridging the squealing tremolo riffs and rough-rider gallop. It's over the top, sure, but in a way that metal albums rarely are, and twice as much of a blast as a result. Yeehaw, motherfucker.
Listen/Buy: Spotify | Merchbar (vinyl)
---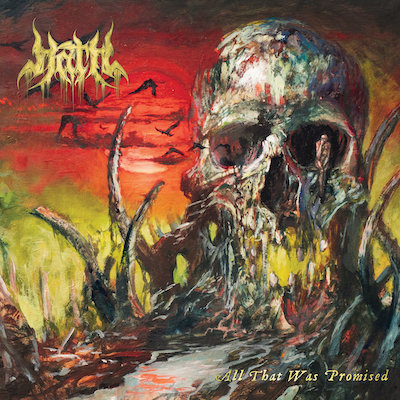 14. Hath – All That Was Promised
There are about a half-dozen moments on All That Was Promised, the sophomore album by New Jersey death metal group Hath, that stand on their own as some of the greatest moments in ugly-face, air-guitar, heavy metal glory in 2022. The double-kick-drum barrage in the chorus of "Kenosis"; the butcher-knife guitar chops of "Lithopaedic"; the soaring, triumphant riffs midway through "Death Complex"—take your pick, All That Was Promised is a dizzying cavalcade of stunning feats in progressive death metal. Often mentioned alongside greats and pioneers such as Death and Opeth, bands who both helped shape death metal as a genre and then reshape it, Hath have a similarly panoramic perspective on death metal. As spectacular as many of the latest generation of old-school death metallers are—some of which you'll certainly find on this list—Hath rarely follow a straight-and-narrow path, the intricacies of their compositions just as mesmerizing as their sense of melody (and yeah, the riffs are pretty sick too).
Listen/Buy: Bandcamp
---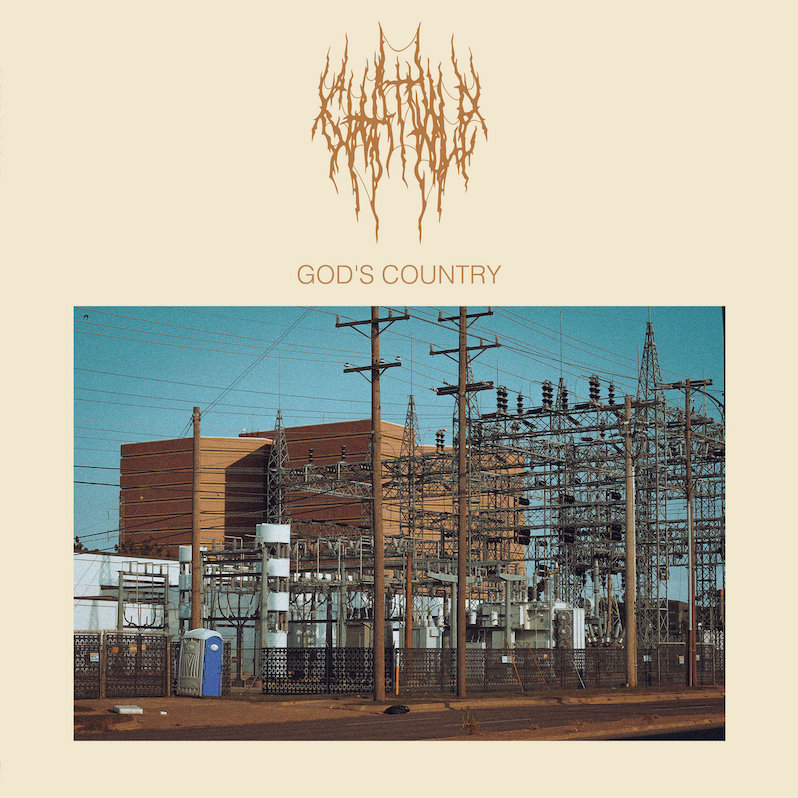 13. Chat Pile – God's Country
Seeing Chat Pile reach an audience that doesn't often wade into the putrid waters of sludge metal and noise rock felt surreal earlier this year, mostly because this isn't an album with a low barrier for entry. Put on a song like "Why?", a kind of existential panic attack about how a society can allow homelessness to exist, or "grimace_smoking_weed.jpg", a paranoid psychotic break that's somehow both hilarious and terrifying, and be prepared to feel deeply uncomfortable. Then again, there are songs like "Slaughterhouse" and "Wicked Puppet Dance," which traffic in grooves that could shatter slabs of concrete like Swarovski crystal. God's Country is a waking nightmare that blurs the line between genuinely fucked up injustices and the blood-splattered extremity of cinematic horror, wrapped in a cloud of weed smoke and eerie guitar arpeggios. As I'm sure a lot of listeners discovered, a first listen to God's Country is almost certain to put you on edge. After listening to hundreds of metal records and making this list every year for a straight decade, I'm in awe of any album that can still do that.
Listen/Buy: Bandcamp
---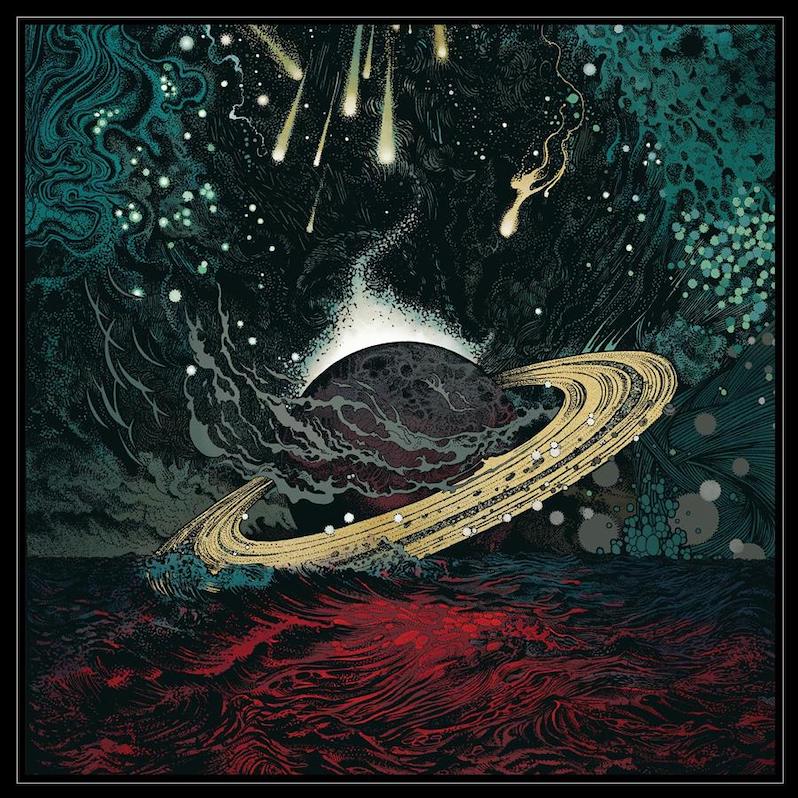 12. Cave In – Heavy Pendulum
The path Cave In has taken over the past 25 years has taken them through triumph and tragedy, lo-fi instrumental side projects and a brief moment with major label funding. But it's all led to one indisputable truth: They've only grown stronger in time. Heavy Pendulum is the band's first to be recorded without the contributions of their late bass player Caleb Scofield, who died in 2018, though his presence remains—Stephen Brodsky told me earlier this year that honoring Scofield's vision and contribution to the band was one of the band's most important goals in creating this album. And in the process they've only continued to expand what a Cave In album can be, leaning more heavily into the grungy melodic aspects of their sound in ways that recall peak-era Soundgarden as often as it does their signature space-core. On songs like the title track and "Blinded by a Blaze," they seek higher orbit, reaching ever higher even as the gravitational pull of their heavy foundation remains an unstoppable force.
Listen/Buy: Bandcamp | Merchbar (vinyl)
---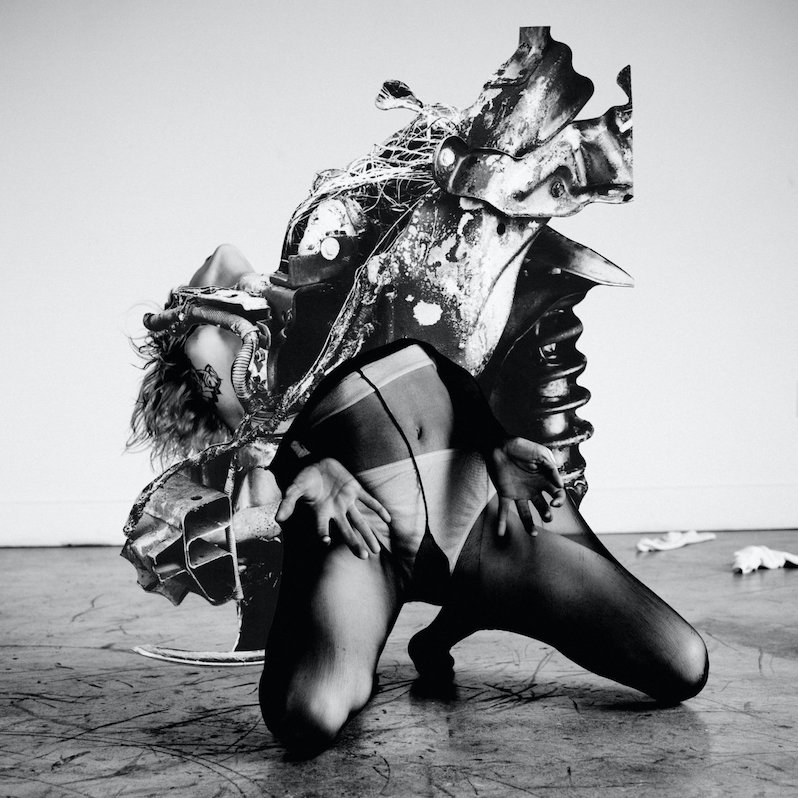 11. Black Magnet – Body Prophecy
The influence of Godflesh is an ever-present shadow looming over a vast swath of industrial metal, so it should come as little surprise that Justin K. Broadrick himself actually remixed one of the tracks on Black Magnet's Body Prophecy. Yet James Hammontree, the architect behind the Oklahoma City-based project, draws just as much from classic Ministry, Nine Inch Nails and Skinny Puppy. His highly aggressive approach to machine-metal means embracing elevated BPMs, occasional dancefloor appeal, eruptions of jungle breakbeats and hooks fashioned in the image of 120 Minutes circa 1992. One of my favorite thought exercises (and mixtape games) is reimagining what the soundtrack to The Crow might look like with a contemporary lineup—that Black Magnet could fill at least half of those slots is one of the best compliments I could give.
Listen/Buy: Bandcamp | Merchbar (vinyl)
---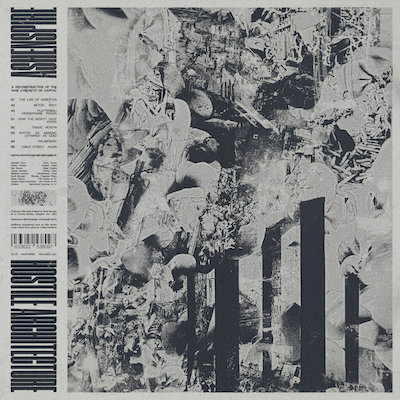 10. Ashenspire – Hostile Architecture
Ashenspire's Hostile Architecture isn't simply a metal album, it's a bleak, raucous and fiery anticapitalist avant garde metal cabaret. It features choirs and moody darkjazz passages, it's rhythmically fleet of foot and always twirling from one tense passage to another entirely dizzying one, laden with Alasdair Dunn's frantic spoken imagery of a society built from the blueprint of subjugation and greed. Hostile Architecture is alarming and overwhelming, angry and often seemingly chaotic, but there's a method to the furious whirlwind that the Glasgow band stirs up, beautiful and menacing in its greatest moments. It's Ashenspire's mission to challenge their listeners, not merely to keep up with the intense and constantly, strangely evolving nature of their compositions, but to question both the nature of and our place in the society in which we live—who does it serve, who does it leave behind, and which side are you on?
Listen/Buy: Bandcamp
---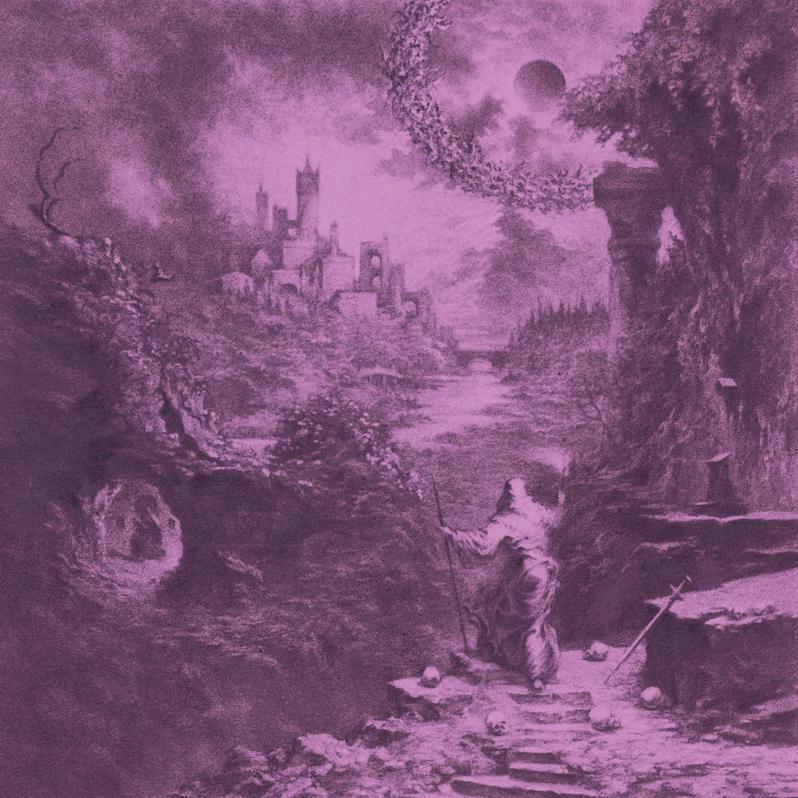 9. Devil Master – Ecstasies of Never Ending Night
I saw Devil Master in a steamy Richmond warehouse at the height of summer's sticky season, sans air conditioning, but the thick and swampy atmosphere didn't prevent it from being among my most enjoyable live-music experiences of the past year. That's in large part because, for all of the Philadelphia group's theatrical tendencies, they showcase a commitment to burning through rippers like a corpse-painted hesher Ramones than any particular black metal ceremonialism. On Ecstasies of Never Ending Night, the group have tightened up their blackened death rock with even sharper riffs and occasional stylistic left-turns (disco beats! noise rock churn!). Not that they had to change much to keep me interested, but even with their punk rock abandon and Transylvanian escapist aesthetics, Devil Master are only growing stronger and more creative as a band, without sacrificing their affinity for a straight-to-the-pleasure-zone sugar rush.
Listen/Buy: Bandcamp | Merchbar (vinyl)
---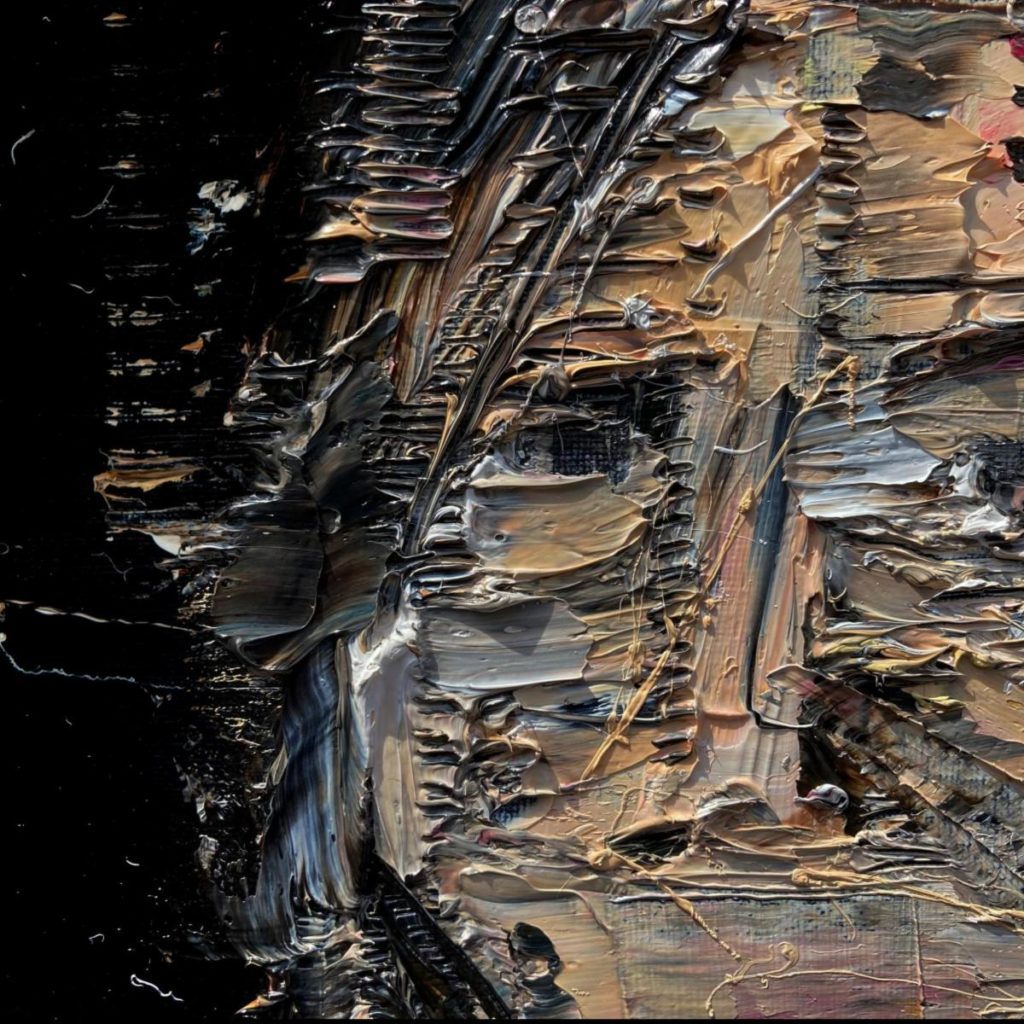 8. Helms Alee – Keep This Be the Way
There's a lot on Keep This Be the Way that you wouldn't typically expect to find on a metal album: Piano, vibraphone, a cover of a Scott Walker song. In their 15 years together, however, the Seattle trio's rarely had much use for expectations, their sludgy, shape-shifting sound often turning genre tropes inside out and upside down. On Keep This Be the Way, stoner metal riffs appear in brief flashes amid sojourns into more elaborately arranged psychedelia and jazz-influenced noir, which not only amount to some of the band's best songs to date ("See Sights Smell Smells," "How Party Do You Hard") but some of their most hypnotically unconventional. That they'll drop a pair of piledrivers such as "Mouth Thinker" and "Three Cheeks to the Wind" in the album's final quarter only supports Helms Alee's campaign in creative evasiveness.
Listen/Buy: Bandcamp | Merchbar (vinyl)
---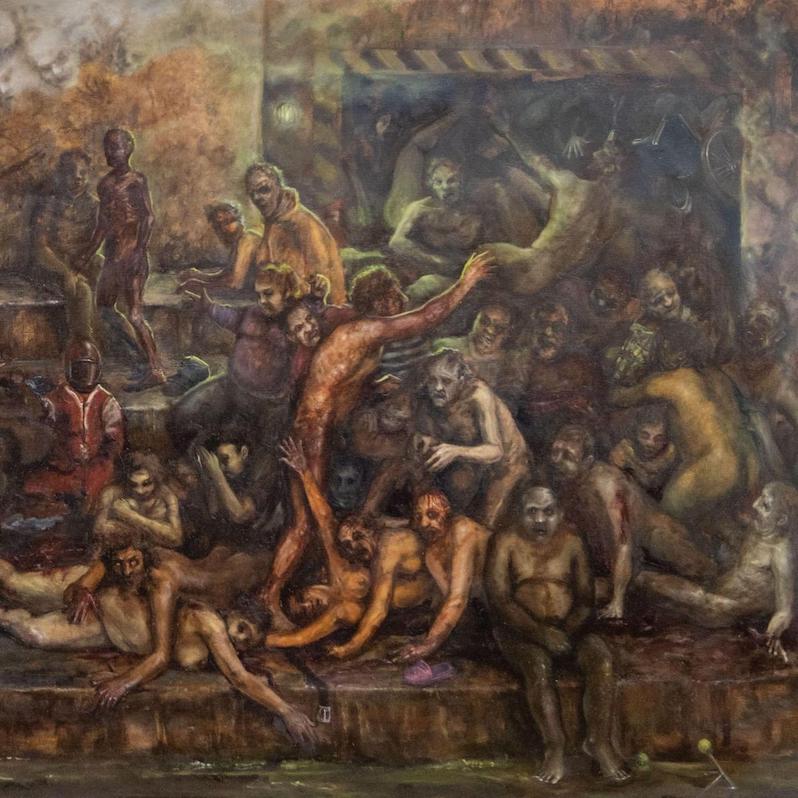 7. Candy – Heaven Is Here
Candy always sounded like they could tear your limbs off, but the group returned fitted with a cybernetic upgrade on second album and Relapse debut Heaven Is Here. It's hard not to read the title with a certain sense of irony with industrialized hardcore this nightmarish, the band's mixture of power-chord riffs, textural sludge and dystopian electronics comprising a hybrid approach that feels unusually dangerous, paved with landmines and gift-wrapped in razor wire. Every moment of Heaven Is Here is dripping with hostility, up through the 10-minute instrumental noise track that ends the album, which feels more like the aftermath to the chaos than a part of it. But make no mistake: Destruction will be had.
Listen/Buy: Bandcamp | Merchbar (vinyl)
---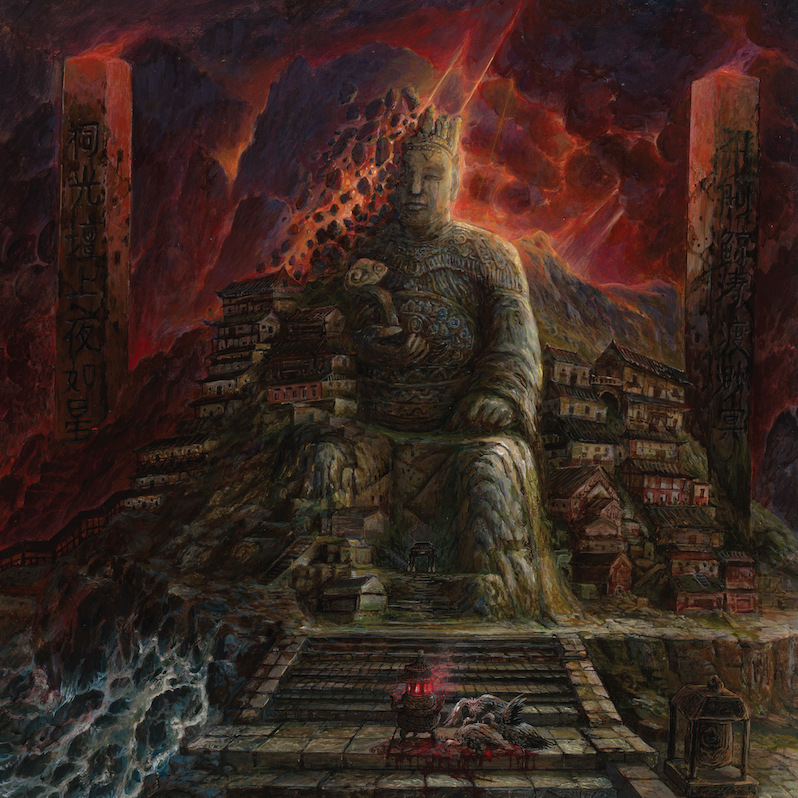 6. Ripped to Shreds – 劇變 (Jubian)
While Ripped to Shreds are a newer band in the scheme of things, having only released their debut four years ago, their newly released 劇變 (Jubian) will likely be a lot of listeners' introduction to the band. And what an absolutely roaring introduction it is. Following two prior LPs, the California death metal group's Relapse debut feels even sharper and more aggressive, but with a greater clarity to their blistering old-school death metal approach, due in large part to the fact that Ripped to Shreds is now a proper band that plays off each other's strengths and instrumental dynamics. Songwriter Andrew Lee draws from Chinese lore as well as more poignant contemporary themes rather than pure cartoon horror, though his absurd sense of humor shines through on moments like the phallic death-sentence "Split Apart by Five Chariots." Ripped to Shreds are seemingly unstoppable throughout, and it sounds like they're only getting started.
Listen/Buy: Bandcamp | Merchbar (vinyl)
---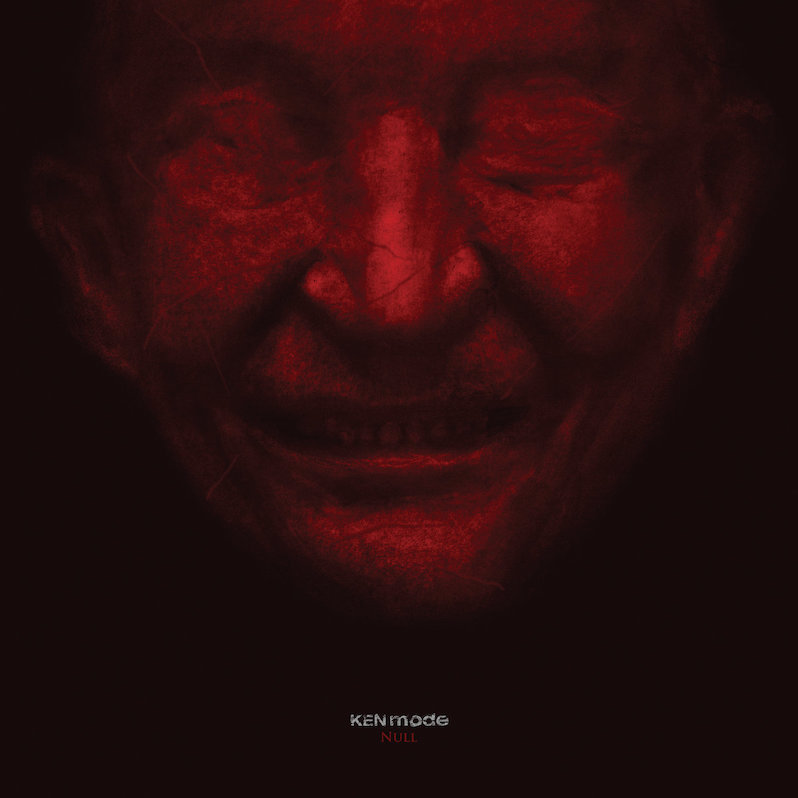 5. KEN Mode – NULL
Every album released by Winnipeg's sludgy noise rock vets KEN Mode is, to varying degree, an attempt to make sense and navigate, however messily, the fucked-up world that we live in. And as the world grows more fucked up, so goes the band's own tonal direction. NULL is their heaviest album in nearly a decade, naturally, an apt correlation to the increasing number of anxiety triggers at our fingertips and outside our doors. Just the first of two albums the group have in the bag, its counterpart due sometime in 2023, NULL is a purge of the soul, a primal scream that dares the void to do its worst. Sardonic humor and an ever-present blare of saxophone highlight the edges of every act of bleak, sonic destruction, but every minute deeper into the album ultimately feels like a step closer to collapse, and each low-end vibration might be the one that takes out the last support beam.
Listen/Buy: Bandcamp | Merchbar (vinyl)
---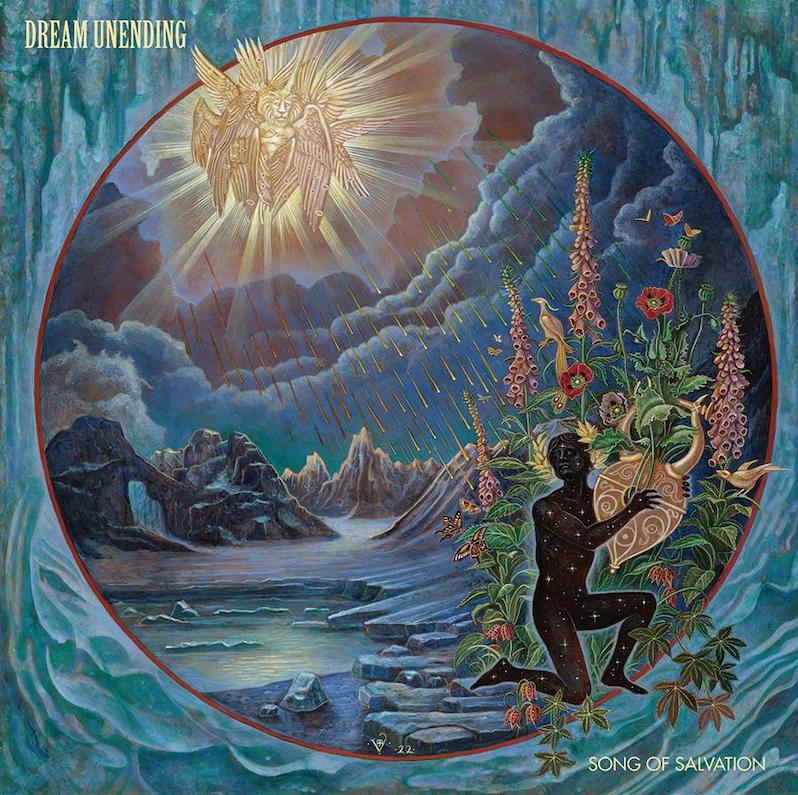 4. Dream Unending – Song of Salvation
Rare is the metal album that's, above all else, beautiful. As veterans of death metal—Justin DeTore in Innumerable Forms and Derrick Vella in Tomb Mold—the two musicians that comprise Dream Unending have a particular knack for making metal that embraces a gloriously ugly aesthetic. Not so with Song of Salvation, a psychedelic death-doom album that builds on the dreamy sheen of their debut album by expanding it into even more majestic and progressive territory, some of its greatest moments being those that aren't particularly metal at all—the gossamer opening riff of the title track, or Leila Abdul-Rauf's trumpet in "Secret Grief," for instance. And sometimes inviting in those non-metal elements can unlock something revelatory; when I spoke to Vella last month, he reaffirmed, "It's OK to feel sentimental, it's OK to talk about joy and love, and things you don't encounter so much in metal." And yet, the incredible contradiction is just how massive an album this is, not just because its bookending two tracks alone add up to a half-hour, but because it aims for a maximalist glory in its sound as well. May this dream never cease.
Listen/Buy: Bandcamp | Merchbar (vinyl)
---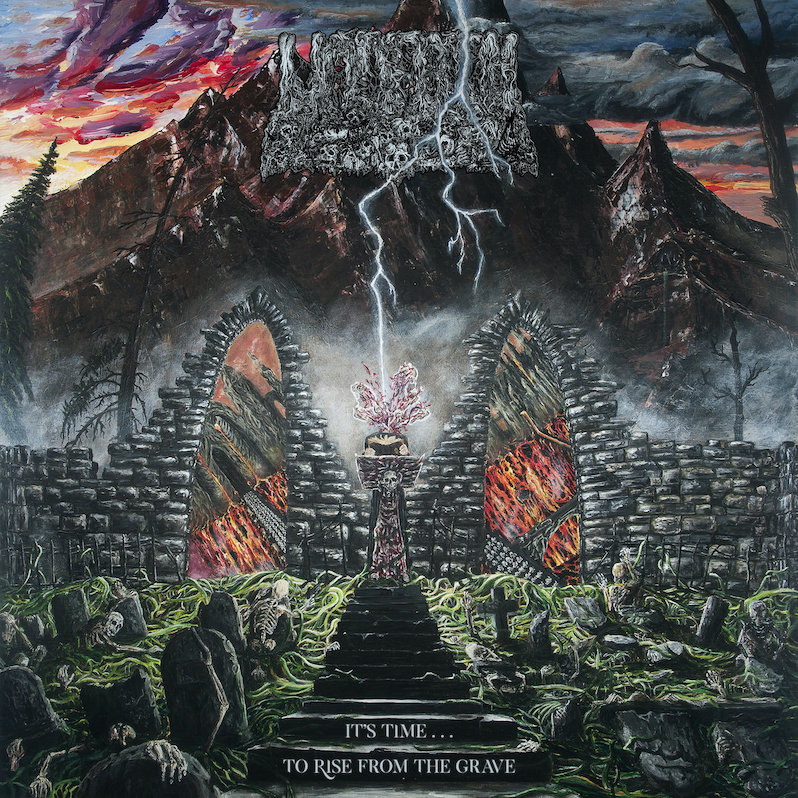 3. Undeath – It's Time…to Rise from the Grave
Undeath roared out of the gates two years ago with a debut album that crammed everything great about classic death metal—riffs, gore, gory riffs—into an unstoppable basher of a listening experience. To call its follow-up a refinement somehow doesn't feel right in the context of a guitar tone so caked in righteous filth, but however you choose to characterize it, It's Time…to Rise from the Grave is an even greater presentation of the murky power that Undeath so satisfyingly wield. That they don't take themselves unnecessarily seriously is key to what makes everything work as well as it does, the cartoonish violence and fetid swamp riffs provoking a dopamine rush no matter how many times you've heard them. With so much emphasis on metal that's weird or avant garde or inventive, the one thing that's often left out is actually making a record that's fun to listen to. Undeath change the game by making that seemingly simple detail their first priority—and for that they've pulled off an instant classic.
Listen/Buy: Bandcamp | Merchbar (vinyl)
---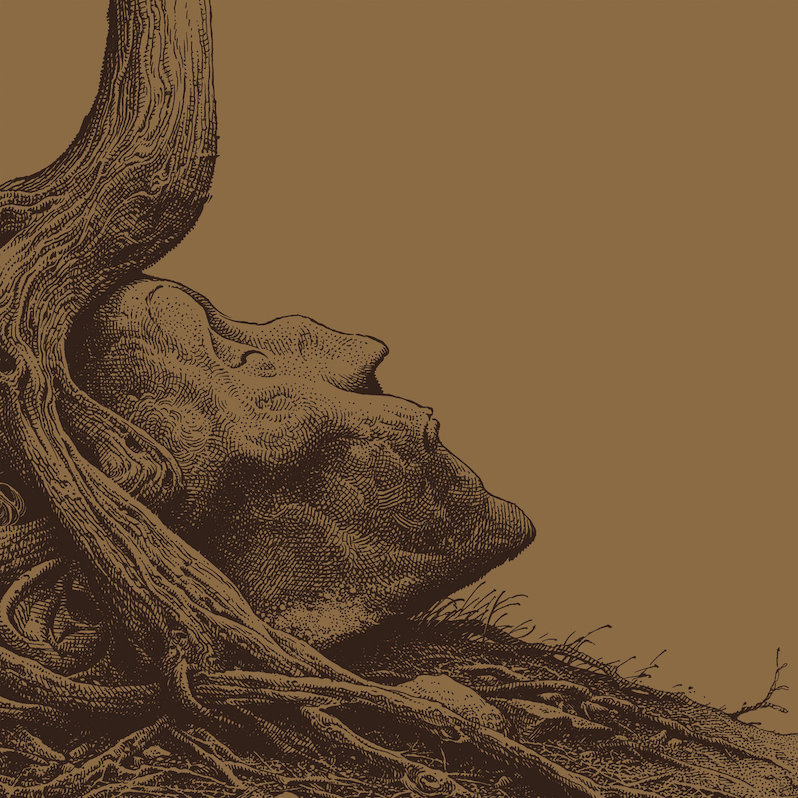 2. Mizmor & Thou – Myopia
Some of the greatest collaborations in metal have come from the Roadburn Festival, held annually in the Netherlands and often featuring unique performances that aren't often replicated elsewhere. In fact, the last great collab that Thou delivered came from just such a planned performance, as did Myopia, a meeting of two of underground metal's greatest and most devastating acts in the service of something at once agonizing and transcendent. A hearty 73 minutes of blackened sludge metal, Myopia is the best of two harrowing worlds, eight dirges of pain and anger that reveal a great deal of beauty in their close-ups of scar tissue and burning embers—not that they're above kicking a little ass right out of the gates. Leadoff track "Prefect" is all blast beats and forward momentum, a jolt of energy before the wrenching epic of "Indignance," the twinge of beauty amid the churn in "The Host," and the endtimes grunge of "The Root." This is some of the most stunning music in any genre, and though they don't attempt anything quite as left-field as last year's set of public domain folk songs from The Body and Big|Brave, their mastery of this field of colossal and emotionally wrenching metal is truly awe-inspiring. I only wish I had the fortune of being able to see it live.
Listen/Buy: Bandcamp
---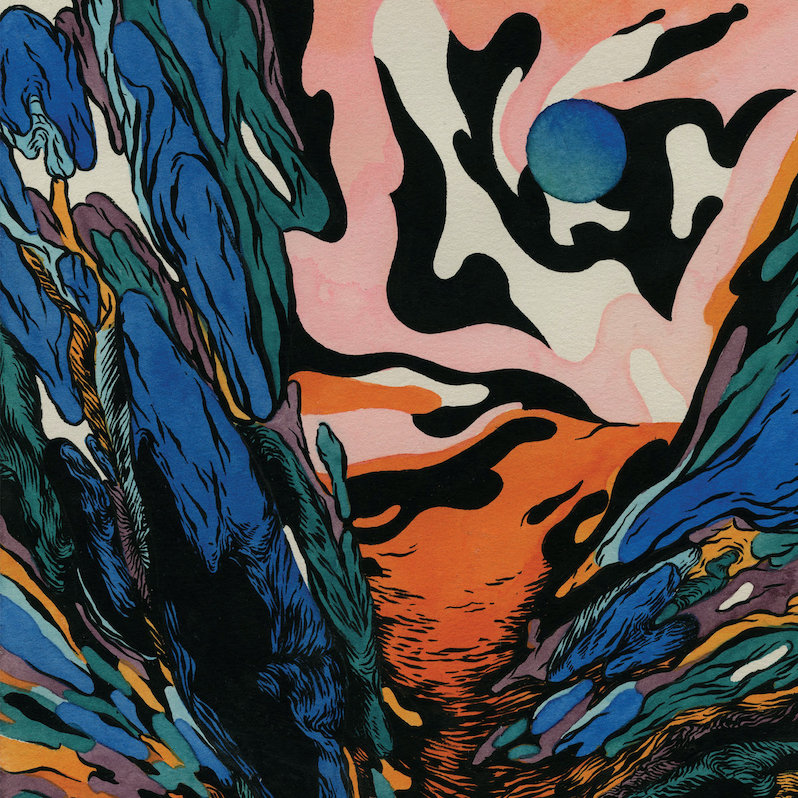 1. Cloud Rat – Threshold
We hold certain expectations about grindcore, primary among them the general feeling that the band playing it is going to come after you with a terrifying arsenal of sharp objects intended to cause serious bodily harm. ("That's what makes it fun," I say to an array of horrified onlookers.) The art is in the manner of how you express those acts of sonic violence, whether streamlined and efficient, with a dose of death metal ugliness, or reaching toward something more innovative and even beautiful. Michigan's Cloud Rat have honed their skills for more than a decade, with occasional detours into noise and darkwave, but on Threshold they've achieved something approaching perfection. In fairness to the band, they were pretty much already there on 2019's Pollinator, but three years later their implements of destruction seem even sharper and more efficient, even as they more seamlessly incorporate soaring moments of black metal, a few hypnotic forays into psychedelia, and the visceral elegance of screamo. The sheer technicality in the band's performances here are just one layer of a greater escalation toward an even more breathtaking presentation. Aggression alone doesn't sustain Cloud Rat—what they craft is at times vicious, but it's also affecting and hypnotic in equal measure, offering a vision that extends beyond basic genre tropes. They're the best grindcore band in America right now, and I can think of no one more deserving of this spot in 2022.
Listen/Buy: Bandcamp
---
Support our Site—Subscribe to Our Patreon: Become one of our monthly patrons and help support an independent media resource while gaining access to exclusive content, shirts, playlists, mixtapes and more.