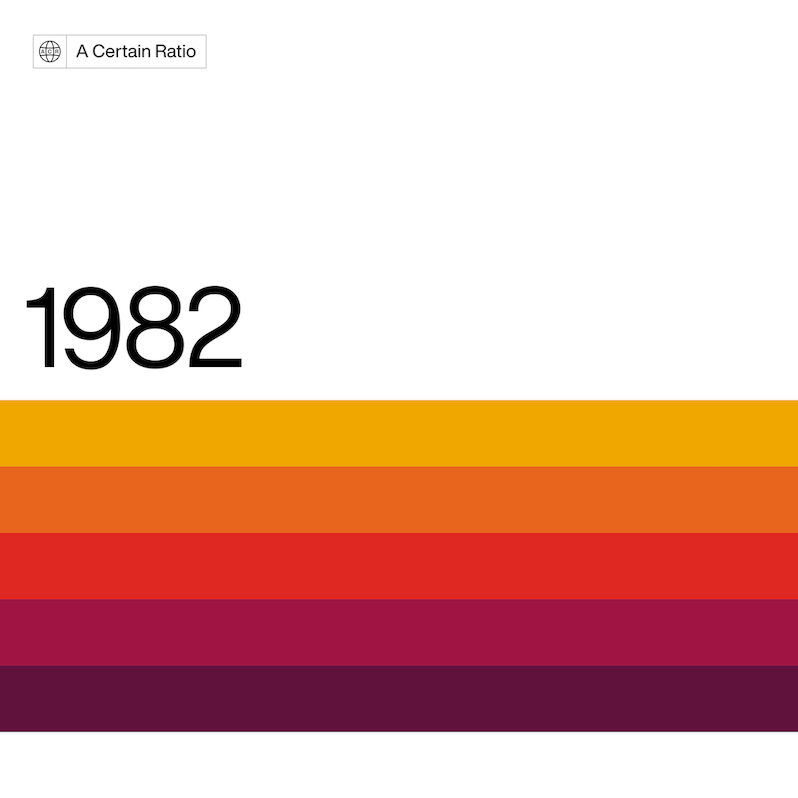 "Sounds like something dirty's about to take flight/The all-night party goes on all night." At first blush that could be a lyric from early and deep in Prince's vaults, especially considering the handclap-and-cowbell funk stomp playing around and behind it. In reality the song "Holy Smoke" is a microcosm of the new 1982 album from Manchester's A Certain Ratio, post- and dance-punk veterans since the formative days of Factory Records. 1982 mines source material from the titular year and its surroundings, some we've clearly heard through the band's entire career, for a tight 10-song set celebrating music that came to New York and passed through it like so many subway trains.
There have been individual moments across the ACR catalog you might call "fun," finding butt-wiggles in "Lucinda" from the early 1980s up through "Yo Yo Gi" from 2020's ACR Loco. Overall, though, A Certain Ratio have a certain notoriety for dark and edgy grooves, their name mentioned in the same breath as foundational industrial musicians and obtuse art-rockers. Maybe it's because we know where some of those sounds ended up today, how they got interpreted, that even this LP's most dour lyrics come wrapped in warm and joyful musicianship. Songs like "A Trip in Hulme" and "Afro Dizzy," for example, acknowledge ACR's embrace of Afrobeat and dub, and remind us how those forms sent acts like Talking Heads running from CBGB to Compass Point Studios. "Waiting on a Train" elevates these further, as a deceptively complex rhythm line from Jez Kerr's bass and Donald Johnson's hi-hat underpins relaxed guest vocals from Ellen Beth Abdi and Manchester rapper Chunky.
Some of those old, intense genre applications got purposely obfuscated and even obliterated in the No Wave movement, which itself would be folded into rap's earliest successes alongside P-Funk and early electro. A Certain Ratio pay homage to this amalgamation of scenes across the Basquiat shout-out "SAMO" and the propulsive title track, suggestive of multiple well-known samples and interpolations. The band also take credible sideswipes at jazz, referencing the 1980s' poetic twilight zones of Lou Reed and Tom Waits ("Ballad of ACR") as well as the rise of electric and electronic fusion ("Tombo in M3").
Slathered with chugging funk guitar, skillfully juggling live drums and 808s, and offering hints of everything from yacht rock to Hi-NRG, 1982 makes connections and traverses history without dropping listeners off sonic cliffs. It also casts A Certain Ratio in a whole new light—no longer stuck being creatures of the musical night—and ratchets up their 21st-century resurgence to a fever pitch.
---
Label: Mute
Year: 2023
---
Similar Albums: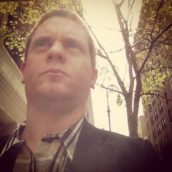 Adam Blyweiss
Adam Blyweiss is associate editor of Treble. A graphic designer and design teacher by trade, Adam has written about music since his 1990s college days and been published at MXDWN and e|i magazine. Based in Philadelphia, Adam has also DJ'd for terrestrial and streaming radio from WXPN and WKDU.