Aimee Mann : Queens of the Summer Hotel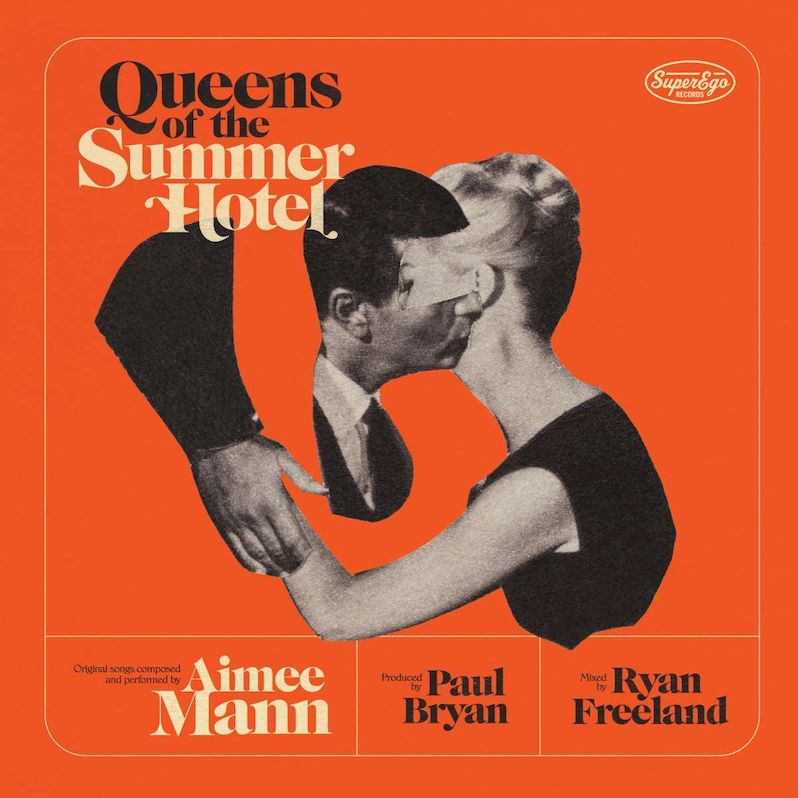 Originally from Richmond, Virginia, Aimee Mann moved to Boston to attend Berklee College of Music after high school, only to drop out to join a band named the Young Snakes. And thus began a legendary career, reaching an early success with 'Til Tuesday's "Voices Carry" in 1985, after which Mann further began to shape her unique voice and composition style, inspired by Leonard Cohen and, later on, by contemporaries like Fiona Apple. Her latest release of 15 songs, Queens of the Summer Hotel, started in 2018 after Mann agreed to compose songs for the stage adaptation of Susannah Kaysen's memoir, Girl, Interrupted. Both Mann and Kaysen (who was hospitalized in a psychiatric facility in the 1960s) had their struggles with mental illness, and so Queens of the Summer Hotel, in some ways, feels like an extension of her previous Grammy-winning album, Mental Illness (2017).
Mann is a stellar songwriter. The first track "The Fall" showcases both her light—at times almost falsetto—voice and her craft at musical composition. Though the woodwinds are slightly strange at first listen, they support the track and give it a windy autumn day vibe, as if Mann herself were a leaf about to fall. It's hard to think that such a tender song opens an album about mental instability and "cuts on your wrists."
The third and best track, "Give Me Fifteen," is a mockingly humorous song about only needing 15 seconds for a doctor "to evaluate a lady at a glance." It is at once catchy and haunting, recalling that most odious of phrases "female hysteria" while lamenting how even modern medicine is lacking for patients (women specifically). By balancing so skillfully the upbeat bounce of the tune with the horrific reality of the lyrics, Mann proves herself to be in top form, reaffirming her status as one of the best American singer/songwriters.
Most of the tracks, like "Suicide is Murder" and "I See You," have a similar tone and easily move to the next. But "Burn It Out" is a bit different, with a country swing to it, more folksy. Mann's voice even seems to sink into a southern drawl a bit more. It is a well-timed interlude from the previous, darker, more somber vibe. "A trace of yourself in the coals," alludes to the idea of expelling (well, burning away) the negative thoughts you find in your mind.
The theme of therapy, or recovery, of dealing with trauma solidifies the individual track to the whole. Not only are the individual tracks compelling, but Queens of the Summer Hotel is essentially one thoughtful composition as a whole. This is a dark album (lines like "shooting speed because I can't get what I need from you" bear that out). But by working through her demons, Mann achieves music that gives its all, and she, I believe, comes to terms with her own human faults. Acknowledgment, after all, is the first step to recovery. Queen of the Summer Hotel hits hard but is so gentle about it at the same time.
---
Label: SuperEgo
Year: 2021
---
Similar Albums: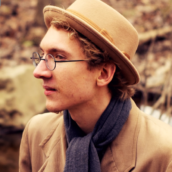 Konstantin Rega
Born in Krasnoyarsk, Russia, Konstantin Nicholas Rega currently attends East Anglia's famous MA in Creative Writing with the Ink, Sweat and Tears Scholarship. He is a professional musician, the former host/producer of Jazz Jams on CSRfm 97.4, and twice a Dan Veach Prize for Younger Poets finalist. He is the Fiction Editor for Crack the Spine and a contributor to The Black Lion Journal. He also blogs.