When it comes to the fine art of chilling out, no one does it with more warmth than Air, as they proudly and masterfully demonstrate on Moon Safari. True to its name, this debut album from the French duo of Jean-Benoit Dunckel and Nicolas Godin boldly explores the spacier regions of dance and electronica with the same pop sensibilities of chill forefathers Burt Bacharach and Brian Wilson.
Whereas many of their musical peers of the time—Stereolab, Beck, Saint Etienne (the latter of whom proved their hero-worship of Bacharach years ago)—experimented with the kaleidoscopic grooves and rhythms of their predecessors, Air decided to focus their energies on expanding the texture, the ambient backdrops that provided the foundations for such winning melodies. The result is an album that captures the spirit and energy of dance music while never actually requiring its listeners to move a step. If anything, Dunckel and Godin have crafted the perfect soundtrack for partygoers who are far more comfortable off the floor, sipping drinks in the corner.
Beginning with the slinky "La Femme d'Argent," the album pours over the ears, enveloping the listener in a smooth cocktail of ambience, trip-hop, and krautrock. These elements never blend together with more purpose or precision than they do on "Sexy Boy," and thrilling, chilling make-out anthem for a new generation of teenagers. The sexual tension in the titular chorus is rendered robotic by phased vocals from Dunckel and Godin that take on an androgynous, almost alien quality. A similar effect is achieved with vocoders on the shimmering "Kelly Watch the Stars." Able accompaniment is also provided by Beth Hirsch on highlights like the swanky "All I Need," lending a vital human heartbeat to the pulse of the album.
With hypnotic melodies and eclectic instrumentation (everything from synths to bongos to organ are employed), Moon Safari is a revelatory journey, exploring new terrain using a well-worn map of nostalgia in exciting, forward-thinking ways. This is one breath of fresh Air you'll be all too eager to take in.
Similar Albums: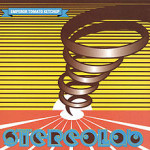 Stereolab – Emperor Tomato Ketchup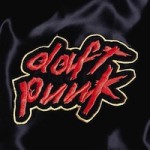 Daft Punk – Homework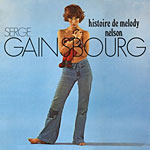 Serge Gainsbourg – Histoire de Melody Nelson