With 'Dirt', Alice in Chains showed how heavy grunge could be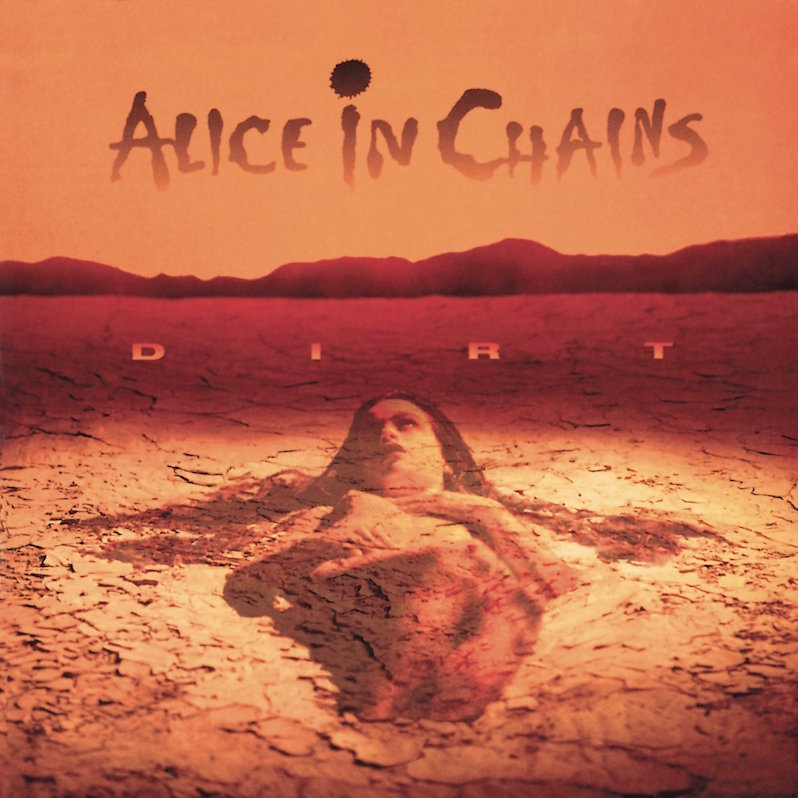 Before they were grunge, Alice in Chains were a glam-metal band. Sort of. Formed as Alice N' Chains in the mid-'80s—punctuated conspicuously like Guns n' Roses—the Seattle band only lasted about a year, but they made the most of their stockpile of Aquanet, playing Armored Saint covers and recording two demos before splitting up in 1987. They bore little to no resemblance to the group that opens the Seattle-scene immortalizing Singles soundtrack with "Would?", and there's a good reason for that: Only vocalist Layne Staley was a member of that band, joining up with guitarist Jerry Cantrell and drummer Sean Kinney within a year to form a new band. But Alice 'N Chains weren't part of the local underground punk scene—they were, as Stereogum's Tom Breihan described them, a "straight-up good-time nerf-metal band."
Alice In Chains' glam-metal roots in large part help to explain why they often stood apart from many of the now-legendary bands that grew out of grunge scene, despite the fact that many of those bands ultimately ended up making a musical journey some distance from those sludgy, early Sub Pop and SST records. Pearl Jam seemed to channel classic rock more than their peers, while Mudhoney leaned the farthest into Stooges-y proto-punk and garage rock, Screaming Trees channeled heavy psychedelia, and Tad delved into a noxious squall of noise rock. Alice In Chains' closest peers, at least sonically, were Soundgarden, whose 1991 breakthrough Badmotorfinger showcased just how heavy—and dazzlingly imaginative at being heavy—grunge could be.
In terms of career arc more than actual music, Alice In Chains hews closer to a band like Pantera, who in 1990—the same year as Alice in Chains' own debut album Facelift—rebranded themselves with the hostile, thrashy groove of Cowboys From Hell. Likewise, Alice in Chains' proper debut—a nasty piece of work that actually preceded the release of Badmotorfinger, Nevermind and Ten—revealed no remnants of glitter in their pedal chain. A song like "Man in the Box" pounded like a sledgehammer into iron spikes, its one-chord riff grinding and spinning in place until its groove starts to evoke something more violent and angry. This was just metal, hold the glam. But unlike Pantera, Alice In Chains could actually write a song driven by an unforgettable melody—no matter how raw the riff.
The band's second album Dirt, now 30, refined many of the elements that made Facelift an early, defining moment in grunge as a cultural phenomenon—if one with a somewhat delayed acknowledgement as such. But even as Alice In Chains helped to create a new space for heavy metal among pop audiences—along with records like the Black Album by Metallica, with whom they toured in 1993—perhaps more importantly, they made more space for pop in heavy metal. What the conventional wisdom seems to overlook—the historical record suggesting that grunge was the death knell for spandex metal warriors like Motley Crue and Poison—is that grunge and glam-metal are yin and yang. They're more complementary than contradictory, each one is a pop-friendly delivery system for metal's rawness and power. One employs major keys and hedonism over uglier tones and darker introspection, but they're still both, ultimately, heavy metal catalyzed into pop.
For pop-friendly heavy metal, though, Dirt kicks ass. At the time it seemed like the heaviest record I'd ever heard, outside of maybe Helmet's Meantime. Try to think of a rock record in recent memory that sold anywhere in the ballpark of five million copies, which Dirt did(!), with a song that goes for the throat like "Dam That River" does, or which carries a riff as nasty as the one that drives "Rain When I Die." You'll probably come up empty.
Those are the deep cuts, but the singles for the most part go just as hard. Opener "Them Bones" literally screams out of the speakers from the jump, Jerry Cantrell's meaty chug backing Layne Staley's sardonic look at mortality: "I feel so alone/Gonna end up a big ol' pile of them bones." It's even weirder to ponder that a song like "Angry Chair" received airplay, its dissonance and gloom challenging the very idea of what a radio hit should sound like—but then again it was also around this time that thrash metal icons Anthrax were elbowing into alternative radio space with a lengthy single inspired by Twin Peaks. It probably didn't seem like it at the time, but '90s rock radio was wild.
Dirt isn't a concept album, but struggles with drug use—which Staley grappled with up until his death in 2002—are a consistent throughline. It takes on a dark, harrowing arc in its second half with the sequence of "Junkhead," "Dirt," "Godsmack," and "Hate to Feel," all of which follow a loose narrative of someone being pulled into the throes of addiction. The final song in that sequence, in particular, stands as arguably the heaviest moment on record, showcasing the band's ability to push an ostensibly radio-friendly sound to its white-knuckle edge, its heaviness carrying through to the lyrical content as well: "Used to be curious/Now the shit's sustenance." Certain versions of the album include "Down in a Hole" at the end of this series of songs, which would suggest that the end of the narrative is death, though that's ultimately misleading. "Down in a Hole," the best song on Dirt, is actually a love song that Cantrell wrote for his longtime girlfriend. And while it's an ostensibly morbid song, there's a tenderness to it that reveals an even wider swing of the pendulum toward a more refined pop space. It's not exactly a monster ballad, but the dynamics of it—gentle acoustic opener into its powerful, anthemic chorus—showcase Alice In Chains at their most versatile.
The album's closer, "Would?", has become their most enduring single, not so much a chartbreaker as a grunge standard that remains a favorite on alt-rock radio 30 years later. It's also the one that sounds the most like a hit, tempering their heavy metal crunch in favor of subtler embers of psychedelia and an elegiac meditation on their late friend Andrew Wood of Mother Love Bone, their affection for whom being something that they did share with the rest of the Seattle scene at the time.
Despite being the rare band capable of being able to sell five million copies of an album—let alone one so dark and frequently hostile as Dirt is—Alice In Chains admit to being somewhat on the outside of the grunge phenomenon. At least when compared to bands like Pearl Jam and Nirvana, who in the early '90s couldn't escape the public eye, in the case of the latter to their tragic detriment. The band, in part, attributes that to making their debut before the wave crested: "We actually kind of got pushed out because we were kind of a little before that, so it really, I think, took a much bigger toll on Pearl Jam and Nirvana and Soundgarden than it did on us."
There's more to it than timing; Alice In Chains came from metal more than they did punk, their own arrival at grunge coming from a different perspective. To create one of its greatest triumphs—a singular document of heavy metal viewed through the lens of pop music—that's exactly what they needed.
***
Buy this album at Turntable Lab
---
Support our Site—Subscribe to Our Patreon: Become one of our monthly patrons and help support an independent media resource while gaining access to exclusive content, shirts, playlists, mixtapes and more.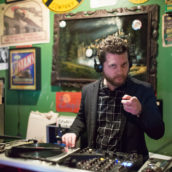 Jeff Terich
Jeff Terich is the founder and editor of Treble. He's been writing about music for 20 years and has been published at American Songwriter, Bandcamp Daily, Reverb, Spin, Stereogum, uDiscoverMusic, VinylMePlease and some others that he's forgetting right now. He's still not tired of it.