Archie Shepp, Raw Poetic & Damu the Fudgemunk : Ocean Bridges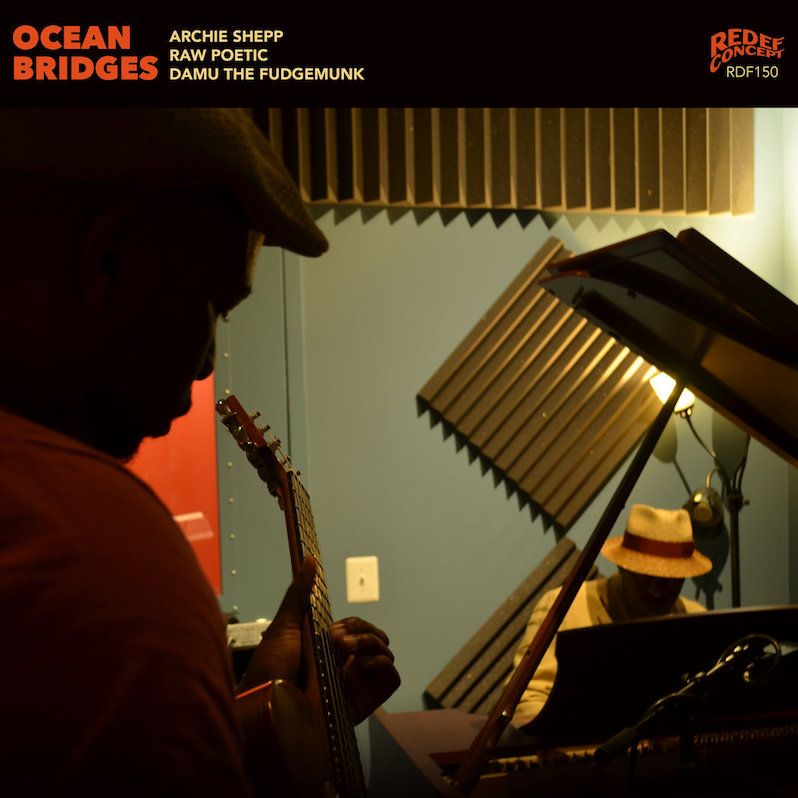 On the morning of Sept. 13, 1971, state troopers fired their weapons at prisoners in Attica Correctional Facility in upstate New York who were protesting the jarring environs of the facilities during a four-day rebellion. The prisoners under attack were mostly black and the patrol officers shooting were predominately white. Thirty-nine people, inmates, and hostages were killed by the gunfire.
In 1972, jazz saxophonist, educator, and playwright Archie Shepp not only named his album Attica Blues to keep that execution branded in the American psyche but that first song on said release tapped into the electrified rock-funk amalgam penetrating the cultural zeitgeist at that time. "I got a feeling that something ain't going right" sings Carl/Henry Hull in a discerning, high-withered scream. "And I'm worried 'bout the human soul!" The opening title track refers directly to that prison massacre. Shepp, who played with Coltrane, at the forefront of the avant-garde jazz scene, opted to record something Sly Stone and James Brown-like that was in the air collectively, not just his own singular ideas. Shepp was listening and responding in kind.
That practice, attentive listening, resides deeply within Ocean Bridges. A collaborative project from 83-year-old Shepp, 17 years away from becoming a centenarian, who still refuses to leave the house without a formal suit on, his nephew Jason Moore aka Raw Poetic and producer Damu The Fudgemunk. This entirely improvised session, where you can practically see the sweat rolling down the walls of the studio, has everybody listening and mixing it up with no clear endpoint in sight. Recorded last August, it's loose and crackerjack rapid-fire as any neighborhood inter-generational barbershop conversation. Shepp's approach is one of collaboration, not a soliloquy. Resulting in a wild, unencumbered free-flowing soulful jazz project, staying off the cuff and In the Pocket. Those actions coming from an architect of modern jazz, set in place what was expected. Through fifteen songs, everybody catches that buzz adding on to the science, giving way to various ideas rippling throughout and hour or so, without restriction. As Moore explains in the liners notes, his Uncle had been keeping track of his nephew's Emcee development. Asking Moore, over the past 20 years, if he knew of Public Enemy or Mos Def aka Yasiin Bey, who Shepp did a project with along the way. So when the green light was given, Moore and Damu The Fudgemunk were primed.
"Tulips," the second released track, feels like a rediscovered lost gem from the Pete Rock and CL Smooth golden era of hip-hop. I mean, mang. The way Damu arranges those vibraphones-tingling, Raw Poetic spitting that trouble-free sway tone, with elder Archie Shepp providing color between the snare hits and bass charts. It just sparkles. Not stale like a museum showpiece. This is live-breathing hip-hop, captured in its most funky head-nod-inducing essence, that's the power of a cipher in action. "Aperture," a 12-minute free-form workout, with peaks, snare hits, valleys, picking guitar and Shepp doling out shrewd context, plying on those sheets of sound, as Moore's scattergorical flow and photogenic word selection give proof to what talent can do when given proper space to convert vibe and sketches into a composition.
But it's impossible not to address this present moment. Black People in America are rising up, again, in opposition to a government that continually sees fit to murder us without accountability. We are in the days following the murder of George Floyd, a 46-year-old Houston native who at one point rapped on Screw Tapes as Big Floyd, by ex-Minneapolis police officer Derek Chauvin. In the midst of a COVID 19 global pandemic, the country burns. Covert operations from fascist and racist factions descend upon cities, donning masks to commit vandalism, laying the blame on marginalized people. Black folks and those who side with the cause, loot, steal, burn, scream, fight—keep pushing back against police who only seem to protect and serve corporations. While a President drunk with power sits in office, trolling the country on Twitter, organizing this internal coup.
How all of this all plays out, we have no idea. But this inter-generational listening on Ocean Bridges between an Uncle and his Nephew, a willingness, a bond among a family, creating art, preparing for a future…this Black collectivism is what's giving me an ounce of hope today as I survey that Attica Blues record one mo' gin.
---
Label: Redefinition
Year: 2020
---
Similar Albums: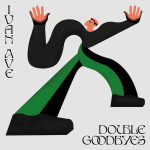 Ivan Ave – Double Goodbyes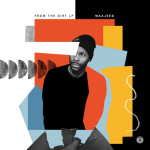 Waajeed – From the Dirt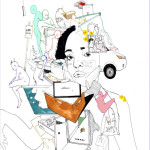 Noname – Room 25
John-Paul Shiver
John-Paul Shiver has been contributing to Treble since 2018. His work as an experienced music journalist and pop culture commentator has appeared in The Wire, 48 Hills, Resident Advisor, SF Weekly, Bandcamp Daily, PulpLab, AFROPUNK and Drowned In Sound.