Artists and labels donating to Black Lives Matter orgs on Bandcamp Friday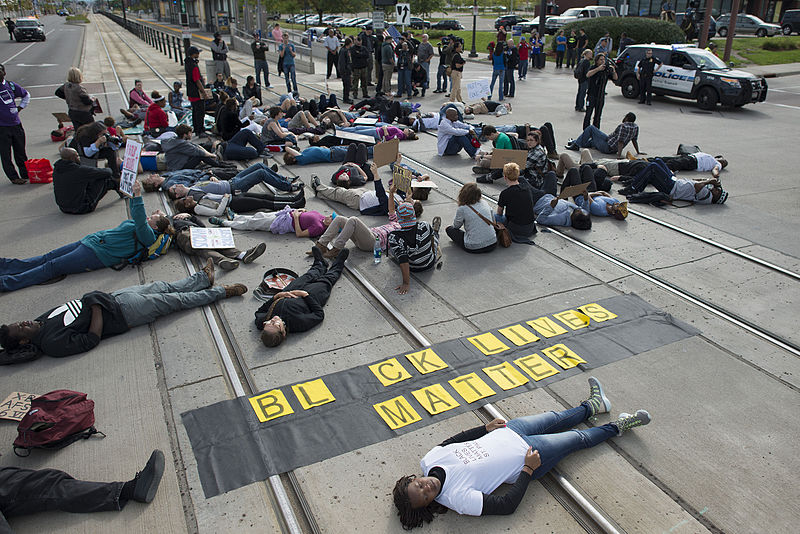 Tomorrow—Friday, June 5—Bandcamp is waiving its revenue share for the third time, and a number of labels and artists are using the opportunity to give to charities and nonprofits that support Black Lives Matter or ending police brutality. Here are some of the band and artists participating.
Exploding in Sound is donating its proceeds to Campaign Zero and the National Bailout Fund, and matching the first $400 in sales.
Ninja Tune will donate its share of sales to the NAACP Legal Defense Fund.
Don Giovanni is donating to bail funds.
Dark Entries is donating to Black-led LGBTQ+ organizations.
Parquet Courts will be putting their entire discography up on Bandcamp and donating proceeds from Friday's sales to Black Lives Matter organizations.
Jagjaguwar is passing the sales on to its artists, who will be donating to various funds. (Details still to come.)
Suicide Squeeze is donating 100 percent of its label share to the national bail fund.
Joyful Noise will donate all label profits to the Justice for Breonna Taylor Fund, Movement for Black Lives and ACLU of Indiana.
Wharf Cat Records is releasing a new edition of its ACLU Benefit compilation—featuring The Men, Palberta, Merchandise and Public Practice—with proceeds to benefit the ACLU.
Fire Talk Records will donate its share to Reclaim the Block, Black Visions Fund, Brooklyn Bail Fund and Unicorn Riot.
Sacred Bones is donating all digital sales to the Loveland Foundation and bail funds.
Pelican is releasing a new EP of non-album tracks on Bandcamp for 24 hours. Proceeds will be donated to Color of Change.
Brutal Panda is releasing a compilation, featuring unreleased tracks, with proceeds going to Campaign Zero.
Iron Lung Records said in a newsletter that all proceeds will be going to Black Lives Matter organizations.
Fat Possum is donating 15 percent of all sales to the Boys and Girls Club of Oxford, Mississippi.
Kill Rock Stars is donating to ActBlue bail funds.
Algiers have put up a 7-inch of "Can the Sub Bass Speak?" for 24 hours to benefit Atlanta Mutual Aid Fund, As They Lay, and Black Alliance for Just Immigration.
Moor Mother has put up a new release titled Anthologia 01, with proceeds to the Futurist Fund to help Black disabled Americans.
Arrowhawk Records is giving the label's portion of sales to Athens Area Anti-Discrimination Movement.
Barsuk is giving its portion of proceeds to Pacific Northwest area anti-racism groups.
Outside of Bandcamp, Full of Hell are auctioning off some rare records to benefit National Bail Out and Northside Funders. And Sightless Pit are selling a new shirt to benefit Black Lives Matter and Act Blue.
Sleater-Kinney has also put some merch up for sale to benefit Black Lives Matter.
Plus, in our monthly Shadow of the Horns column, we highlighted some other artists in the metal and hardcore community doing similar fundraisers and donations. Read about them here.