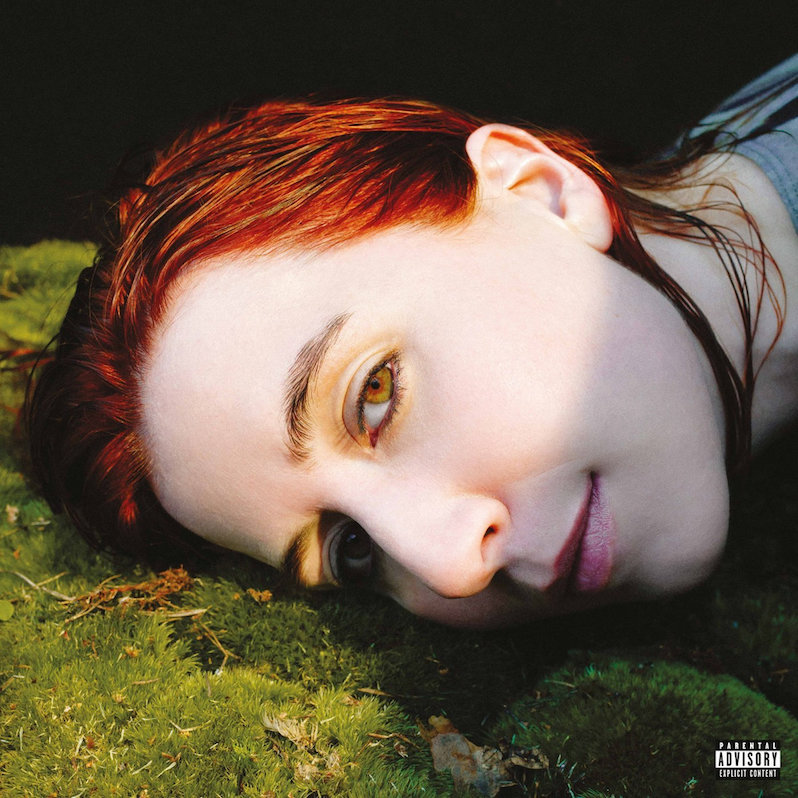 On albums like Olympia and the subversive Future Politics, Austra's Katie Stelmanis both sonically and lyrically tackled a greater expanse of thought concerning the magnitude of our material reality. HiRUDiN, by comparison, is a more introverted affair, making sweeping changes to Stelmanis' vision of what Austra can be. If the primary change is to highlight vulnerability and challenge preconceived notions of desired sonic templates and genre repetitions, such transitions are typically worthwhile. HiRUDiN, above all, offers a pleasing surprise by presenting something of a rebuttal to her prior course.
The album opens with "Anywayz," in which Stelmanis' pristine voice is a reflection of a pained interior, which contrasts against the jubilant contractions of its synth-pop setting, still dominated by a tremendous groove in its chorus. This same contrasting duality is apparent in the lyrics as they turn toward allusions to the organic/metaphysical to highlight the haunting nature of inevitably and a physicality that's often ignored, with lines such as "I run my hands along your spine/when you're not with me/ the shape of you I know completely." There is no escape.
Compositions throughout HiRUDiN are often just as complex and heady. "All I Wanted" features gently plucked fuzzy chords running concurrently as Stelmanis' vocals once more immediately capture and overwhelm the senses, eventually becoming wrapped and tucked away in a swelling sea of synth reverb. Miraculously Stelmanis' vocals here manage to possess a twisting grit and flexibility that mirrors the beautiful chaos that unfolds.
This trend continues on "How Did You Know?", where delicate and fuzzy pops of notes surge and waver, escalating into a voluminous chorus that is as sublime as it is luxurious. Austra seems to have honed in on this structure throughout the work, pulling the listener in with minimalist endeavor and eventually leading them to a rich bounty of controlled maximalism. There's some curious experimentation at hand here; "Riskt It" has a pleasant and thoughtful pitch-shifting of Stelmanis' voice at the beginning here, leaning harder into the gleeful side of pop, but still not willing to compromise on an artistic choice. It's difficult to say if it works completely, given that the dynamism of her vocal presence is felt throughout the track in such a strong way, but it's certainly an interesting choice.
One key element that provides this album such a unique identity is the session work of their percussionists. Kieran Adams puts some serious soul into an immense backbeat on "It's Amazing," which already features an immense chorus. The same presence of live percussion, among an intense choir, defines the next track, "Mountain Baby," which features the pop maestro Cecile Believe. There's a grinding wave of dreamy and expanded synth chords along a muted piano that provides a canvas of sound that Believe and Stelmanis effortlessly accent with a duet that proves to be one of the strongest choruses, with its sudden pauses and soaring heights.
The album closes appropriately with "Messiah," absorbing the listener into a classical operatic fusion. It's in the lyrical content where the track stands out most, dressed in wit connecting the beginning of the album to its conclusion, an existential weight present for the listener to reckon with as Stelmanis' sings: "I'll be your shadow/You'll be the light/A Balance will settle between us/ You'll be the body/I'll be the spine."
HiRUDiN is a complex and beautiful rendition of a fleeting soul, bending and twisting to the wagers of time, hate, the body and mind. It's an album that achieves an admirable clarity, and a lush production gives immense scope to its consistent style of quiet/loud, minimalist/maximalist design. From its well sculptured electronics to its artful implementation of live session drumming, and its poignant and vulnerable lyrics, HiRUDiN is a declaration of the soul for Austra, a vision of the self as a ghost among the ruins.
---
Label: Domino
Year: 2020
---
Similar Albums: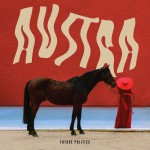 Austra – Future Politics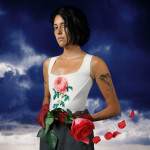 Half Waif – The Caretaker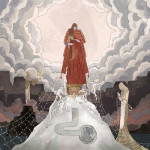 Purity Ring – Womb