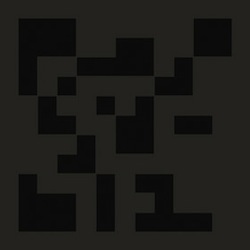 Among electronic musicians, there's a quiet epidemic of a lack of self-awareness when it comes to trying to do too much, or overstaying one's welcome. It most frequently manifests itself in catalogs and releases that could stand to be judiciously edited. Some release schedules seemingly repeat the same album over and over (oOoOO). Some include archival recordings that show artistic progress without enough actual engaging quality (Toro y Moi). Still others contain individual albums overstuffed with ideas that exhaust even the most focused listeners, sticking out inflamed from a body of work.
Among those guilty of the latter we can count some of the greats of electronic music. Nine Inch Nails did it with The Fragile. Aphex Twin's done it twice, on Selected Ambient Works Volume II and Drukqs. Now Aphex's Warp labelmates in Autechre find their creativity spreading like a virus on double-album Exai, with results that are largely just as welcome.
Technically, Rob Brown and Sean Booth have not been here before; Tri Repetae+++ didn't get its "+++" until after they added their Anvil Vapre and Garbage EPs to the original 1995 album. But Autechre releases have always tested how much tuned percussion, decayed sequencing, and FM synthesis one can tolerate. Exai is just two albums' worth of uneasy listening (at least!) where one sufficed in the past.
Exai finds Autechre revisiting their earliest street influences, twisting hip-hop beats and ambient calm into so many balloon animals. "Recks On" even uses a familiar sample the way "Lowride" did on their 1993 debut Incunabula. At radio length these might pay faded homage to J Dilla. When they run from nine minutes ("Nodezsh") to 12 ("Bladelores"), they get run into the ground.
It's a shame that Autechre folded into this mess hints of new efforts at static 4/4 rhythms and consistent melody. "T Ess Xi," for example, could be a megamix of two or three versions of the same warbling, beeping cut. Yet for every engaging, impossibly constructed drum track like "vekoS," Exai presents two more like "Fleure" that only irritate instead of fascinate.
There's one other cloud hanging over Brown and Booth on this album. When Exai hits its highest peaks in the manageable clatter and chirp of "Runrepik" and "Jatevee C," it merely suggests Autechre have looped around to face today's posse of DIY producers. Flying Lotus, Daedelus, Mux Mool — they can sound like this too, y'know. So when you specialize in largesse, when does more stop being better?
Similar Albums:


Oval – Oh


Flying Lotus – Until the Quiet Comes


AFX – Hangable Auto Bulb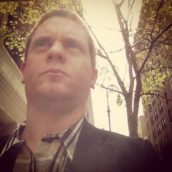 Adam Blyweiss
Adam Blyweiss is associate editor of Treble. A graphic designer and design teacher by trade, Adam has written about music since his 1990s college days and been published at MXDWN and e|i magazine. Based in Philadelphia, Adam has also DJ'd for terrestrial and streaming radio from WXPN and WKDU.