Bauhaus announce catalog vinyl reissues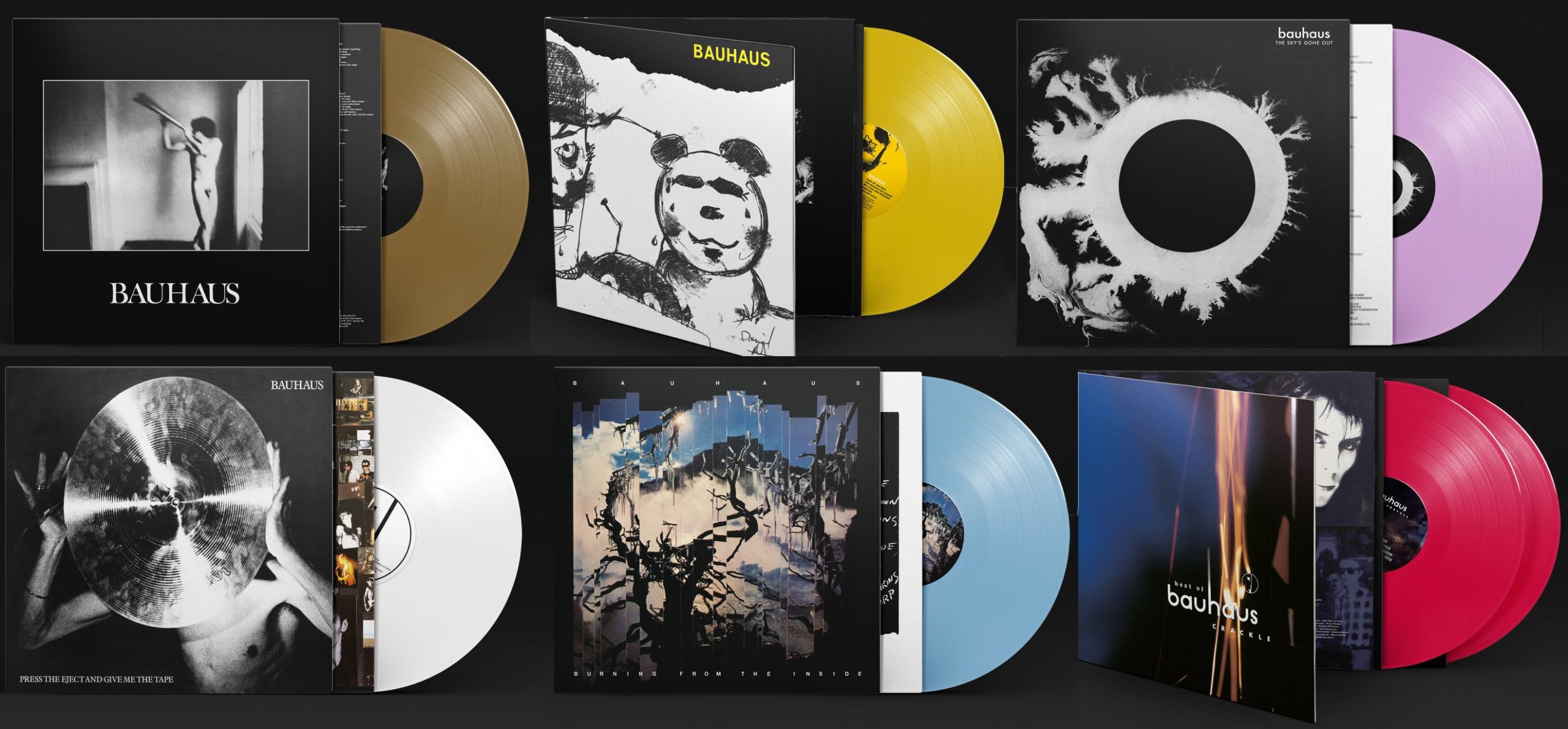 After Leaving/Stones Throw Records' announcement of the upcoming reissue of The Bela Sessions, Bauhaus' earliest recordings, Beggars Archive has revealed a reissue campaign of the complete Bauhaus catalog on vinyl. All of the goth-rock icons' studio albums, plus a pair of compilations, will be reissued on colored vinyl beginning in October. Their 1980 debut album In the Flat Field (bronze vinyl) and its 1981 follow-up Mask (yellow vinyl) will be released first, on October 26. Then, on Record Store Day's Black Friday, on November 23, the band's live album Press the Eject and Give Me the Tape will be released on white vinyl. The band's third album, The Sky's Gone Out, will also be released on November 23 in the UK (available to order via the Beggars UK store) on violet vinyl. Then, finally, on December 7, the best-of compilation Crackle will be released on ruby vinyl, and Burning From the Inside, their final record, will be released on blue vinyl (also UK only).
Pre-orders can be found here.
Bauhaus' "Ziggy Stardust" is featured on our list of the Top 100 Cover Songs.