Ben Frost's soundtracks to Fortitude and Dark are being released on vinyl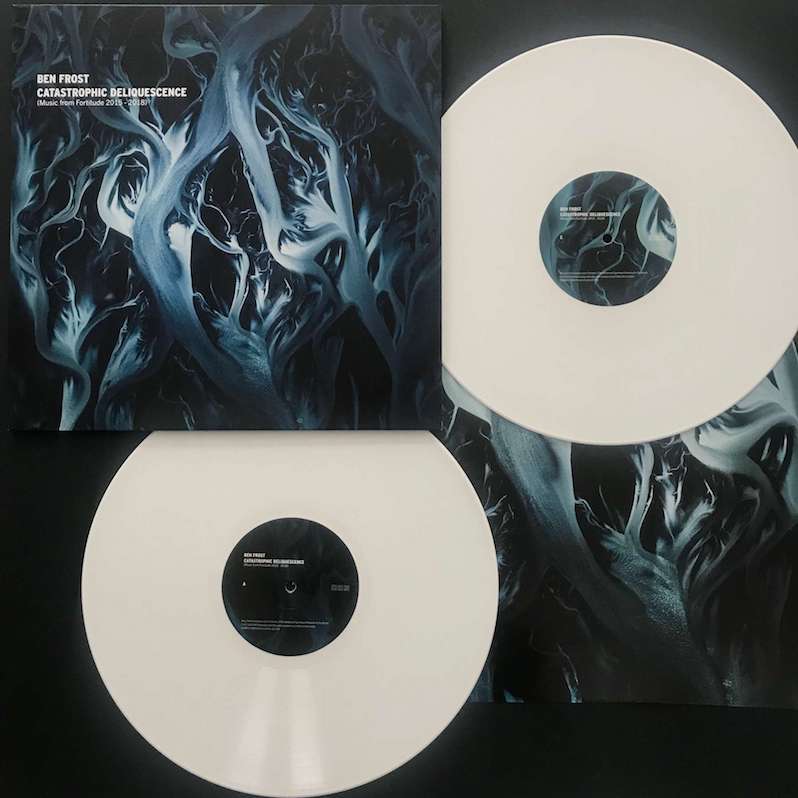 Ben Frost has been doing a lot of TV and film scoring work of late, and some of that work is coming to vinyl this fall. His soundtrack to the Sky Atlantic series Fortitude, the collection of which is titled Catastrophic Deliquescence, will be released on November 22 via Mute. And two seasons of his music from the mind-bending, time-traveling Netflix series Dark will also be released on November 22, via Invada/Lakeshore. Take a look at the tracklist to Catastrophic Deliquescence below.
Ben Frost's last album was 2017's The Centre Cannot Hold.
Ben Frost Catastrophic Deliquescence: Music from Fortitude 2015-2018 tracklist:
A1. This Is Not Christmas
A2. Welcome To Fortitude
A3. Mammoth Suite
A4. Bear Alarm
A5. Vladek
A6. DCI Morton
A7. Bear Alarm II
A8. Impossibilities
A9. Tupilaq (A Shower Scene)
A10. Hurtling Environmental Catastrophe / Teeny Little Lights
A11. Henry
B1. Mammoth Suite II
B2. Permafrost
B3. Hildur & Erik
B4. Tainted Love
B5. Satisfying Answers To Outstanding Questions
B6. Dan
B7. Permafrost II
B8. Elena
B9. In My Flesh And In The Space Between The Blood And The Bones
B10. You're All I See
C1. Snow Like Smoke
C2. Cerebral Spinal Fluid
C3. Thundersnow
C4. Priceless Treasure
C5. Touch The Heart
C6. I Don't Remember You Murdering Anyone For Me
D1. Orcas Swim In Those Waters
D2. Catastrophic Deliquescence
D3. Longer Than All The Life You Lived Before It Started
D4. All Good
Ben Frost's "Venter" is featured on our list of 40 Essential Mute Records Tracks.