Nick Sadler on the 10 Best Daughters Songs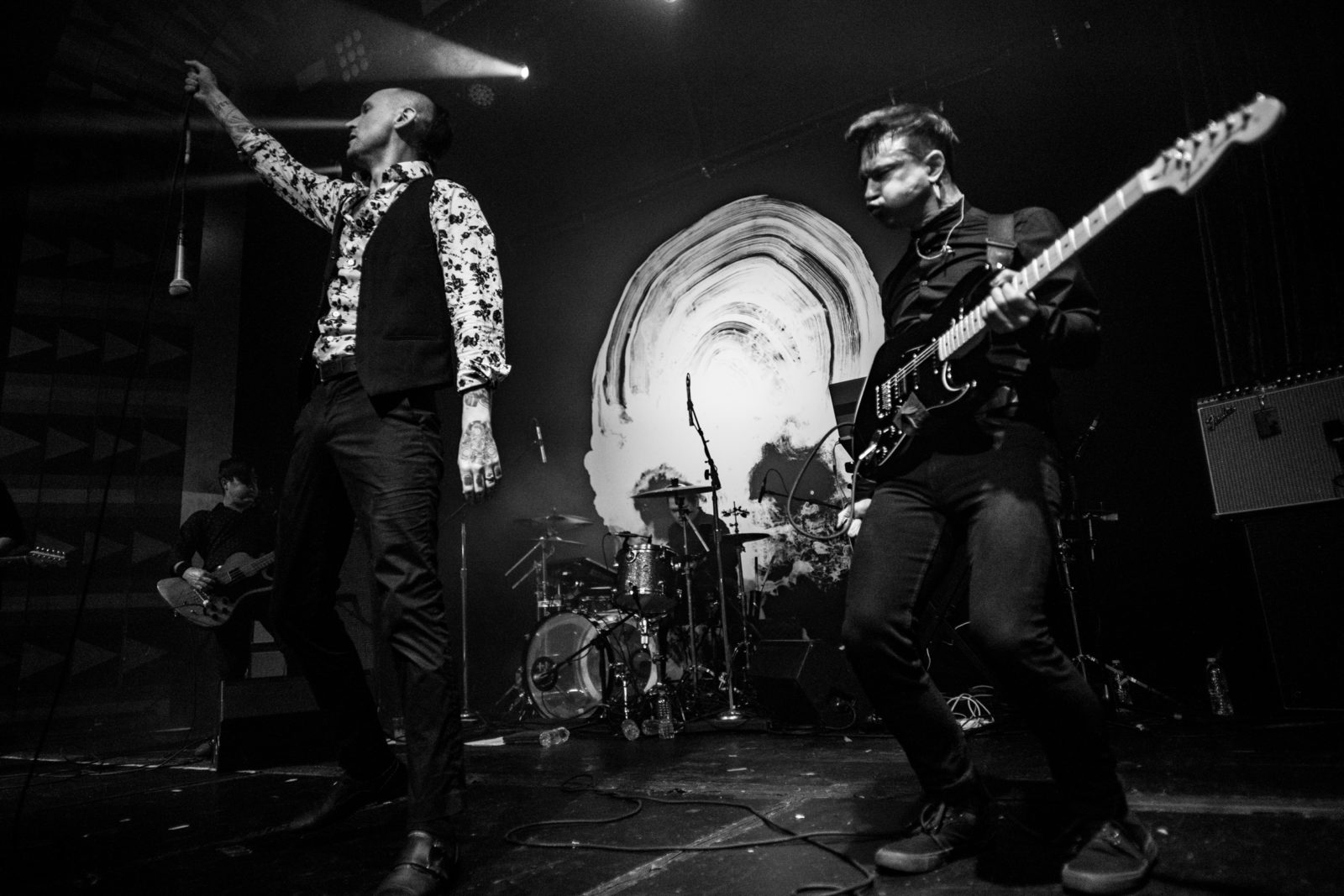 Providence, Rhode Island's Daughters spent the better part of the '00s honing some of the most intense and piercing sounds in hardcore and noise rock. Their sound evolved with each release, from the minute-long explosions of debut Canada Songs on up to the more melodic songwriting of their self-titled album, which was released just around the time the band had called it quits.
Then, eight years later, the group re-emerged with You Won't Get What You Want, their most complex, sophisticated and dark release to date, revealing that they were a much different band in their second phase than they were in their first. Though some things didn't change, primarily Nick Sadler's effects-laden guitar shrieks and vocalist Alexis Marshall's paranoid howls. It adds up to an evolution from a volatile band to one with a more lingering darkness, one that's more musically mature and perhaps 10 times as terrifying.
We asked Sadler to pick his 10 favorite tracks from the band's catalog. He seemed to prefer one era of the band over the others, though there's at least one song from each album here.
---
"Satan in the Wait"
From You Won't Get What You Want (2018; Ipecac)
Nick Sadler: Musically, this is the Daughters song that represents the strongest expression of who I am as a person and what my innate melodic sensibilities are. My biggest musical accomplishment to-date.
---
"Ocean Song"
From You Won't Get What You Want (2018; Ipecac)
NS: 'Ocean Song' feels to me like one of my most successful attempts to marry elements of dance music to what may be typical Daughters sounds, an ongoing theme in our songs.
---
"Guest House"
From You Won't Get What You Want (2018; Ipecac)
NS: I wrote most of this one on a Casio CT-700 keyboard (my favorite) and a Boss BR-1180 digital 8 track during a period of immense depression after leaving Fang Island and living on my mother's couch with few life options at my disposal. My favorite moment in the song is when most of the music pauses to reveal booming low end horns. This was the clever idea of our bassist Sam Walker.
---
"City Song"
From You Won't Get What You Want (2018; Ipecac)
NS: I had the basic idea for this instrumental in my mind for years before I sat down to work it out—usually played out while showering. In the end, I made the music here as a way of honoring Ryan Ratajski of Fuzzrocious Pedals for partnering with me to create our Empty Glass effects pedal. Ryan was interested in working with me during a time when there was no spotlight on myself or the band, which was an incredible notion to me then as it is now. 'City Song' is made almost entirely out of sounds from this pedal. Additionally, I had coveted something specific about Lex's work with Paul Barker of Ministry for years and was finally able to ask that we create something akin to this idea on YWGWYW, which is what a lot of these inward breathing sounds are the result of.
---
"Long Road, No Turns"
From You Won't Get What You Want (2018; Ipecac)
NS: This is probably my favorite song title in our catalogue, along with the line "Ain't it funny how it works? Somebody's always got it worse." There are some trade production secrets buried into this mix that I am often asked about—and will never reveal. I've always felt pretty proud of the set of guitar chords that ring out over the end of this song as they felt a little to me like my own personal tribute to Portishead; although I don't know if this comes across to anyone other than myself.
---
"Daughter"
From You Won't Get What You Want (2018; Ipecac)
NS: I didn't think this one would capture the attention of the other band members, but to my surprise the very earliest demo version of the song had the opposite effect. I second guess myself often, so we have to thank the other members for several songs that have made it onto Daughters albums. The pretty and melodic section of this song about 3/4 of the way through is one of my favorite things I have made. If I could, I would only write music that sounds like this.
---
"The Reason They Hate Me"
From You Won't Get What You Want (2018; Ipecac)
NS: Should probably be higher on the list, not sure why I am only getting to it now. Meant to be very simple, partially structured after a Sisters of Mercy song, the first ever "guitar lead" in a Daughters song, and reminds me a little of White Zombie. The polyrhythmic drum beat heard before the chorus is one of the best beats I have made.
---
"Recorded in a Pyramid"
From Hell Songs (2006; Hydra Head)
NS: As we progress I am not sure the sentiment remains relevant, but I have always thought of this song to be our defining piece of music.
---
"Unattractive Portable Head"
From Daughters (2010; Hydra Head)
NS: Having been able to include this song on our self-titled album gave me the confidence I needed to push our music forward into more easily recognizable structures while maintaining the strive for creativity and originality. 'Unattractive Portable Head' was also made using the Casio CT-700. If you listen carefully you can hear Lex's keys jangling quietly in the background of most of this album's quiet moments.
---
"Ghost With the Most"
from Canada Songs (2003; Robotic Empire)
NS: Isn't the end of this song silly? Our band's music expressed our collective sense of humor and playful nonchalance in more visible ways back then. I still love the oddball hooks and audacity of these riffs, which have always been a lateral nod to Primus.
Photo by Chad Kelco
---
Support our Site—Subscribe to Our Patreon: Become one of our monthly patrons and help support an independent media resource while gaining access to exclusive content, shirts, playlists, mixtapes and more.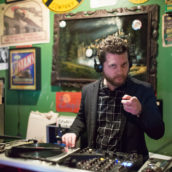 Jeff Terich
Jeff Terich is the founder and editor of Treble. He's been writing about music for 20 years and has been published at American Songwriter, Bandcamp Daily, Reverb, Spin, Stereogum, uDiscoverMusic, VinylMePlease and some others that he's forgetting right now. He's still not tired of it.