Greatest Hits: The best Janet Jackson songs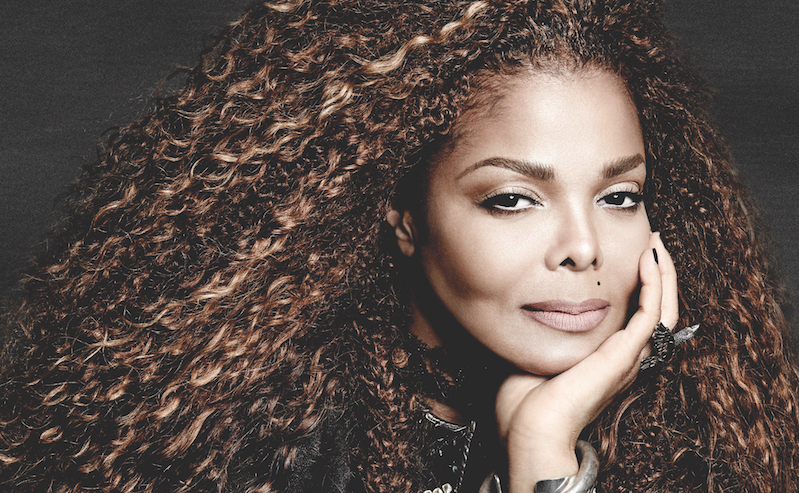 Janet Jackson is a living legend. It doesn't hurt that she was born into a famous family of course, her brothers all launching musical careers before she released her first music as a teenager—as well as having starred on the TV sitcom Good Times. But it actually wasn't until she stepped away from the influence of her father that Jackson developed her own identity as a pop and R&B singer, and carved out one of the most successful careers in popular music. That's in part due to her choreography-heavy stage presence, her longtime partnership with Twin Cities hitmakers Jimmy Jam and Terry Lewis, and in part due to releasing a lot of really outstanding songs.
Through her decades-long career, Janet has tackled everything from establishing her own independence to embracing sexual empowerment, addressing social issues and opening up about mental health struggles. There hasn't been a period in the past 40 years in which she didn't leave her mark, and though a now-infamous 2004 Super Bowl halftime show incident resulted in an absurdly unfair backlash, Janet still bounced back. That's what legends do.
Janet Jackson is being inducted into the Rock and Roll Hall of Fame this spring, and as we look forward to seeing her accept the honors, I've assembled a list of her 16 best songs. (Her first two albums, as you probably understand, are not included.)
---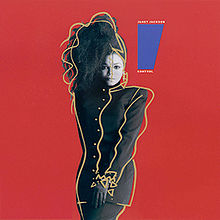 "Control" (5:30)
From Control
There may be no more important song in Janet Jackson's entire career. The opening title track off her third album Control is a statement of independence—from her father and former manager Joe Jackson, specifically, and from being manipulated by others in general. It also began what was a long string of successful recordings with Minneapolis production duo Jimmy Jam and Terry Lewis, who craft a stunning pop sound around Jackson's commands, "I'm on my own, I call my own shots, thank you." Considering it was a top 10 hit—along with four other tracks from Control—after two commercially and musically disappointing albums, that seems to have worked out for the best.
---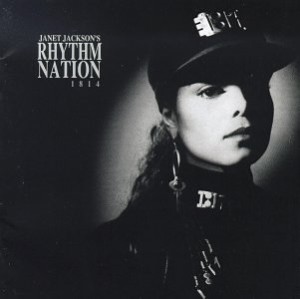 "Rhythm Nation" (5:30)
From Rhythm Nation 1814 (1989)
Following the outstanding Control, Janet Jackson got even more ambitious, taking on more topical themes and delivering a conceptual epic in the vein of Prince's Sign O' The Times. And much like that album's title track, this one's likewise is a funky attempt to summarize Jackson's more socially conscious approach. Of course, it still bumps like crazy, and Jam and Lewis provide a big-budget R&B funk backing worthy of His Purple Badness himself. As a mission statement, it says as much about Janet's command of the dancefloor as it does her message of unity.
---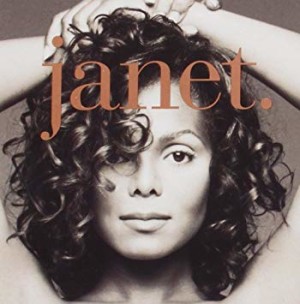 "That's the Way Love Goes" (4:25)
From janet. (1993)
If you watched MTV in the '90s, you saw this video roughly 1,000 times. (Along with a number of other singles; this album has 28 tracks (!) and a lot of them were in regular rotation.) And rightfully so—while I was still a little more Nirvana obsessed at the time, even I couldn't deny how much of a jam this is. Pivoting from her Rhythm Nation pop phenomenon toward a more nuanced and mature R&B sound. This seductive blend of double-entendres and jazzy hip-hop production ushered in a strong new era for Janet—one in which all she needed was her first name.
---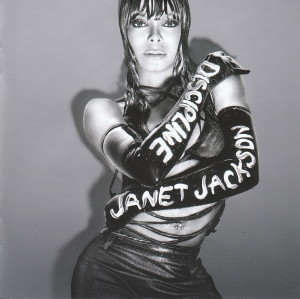 "Feedback" (3:38)
From Discipline (2008)
Time hasn't been charitable to Jackson's '00s output, and that has a lot to do with the absurd controversy surrounding her 2004 Super Bowl performance. But Jackson merely leaned into TV-unfriendly hypersexuality on her next couple of records, which sometimes worked and sometimes didn't. But it did result in "Feedback," a maximalist pop track that's more spectacle than mood-setting, but it bumps something fierce.
---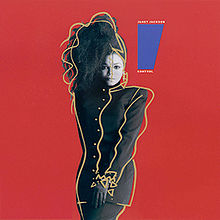 "Nasty" (4:03)
From Control
"It's Janet, Miss Jackson if you're nasty."
Need I say more?
---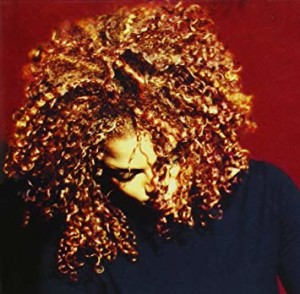 "You" (4:42)
From The Velvet Rope (1997)
Janet Jackson didn't just transition easily into the '90s, she succeeded spectacularly. And though initially The Velvet Rope was criticized for being a bit more bloated than its chart-topping predecessors (22 tracks with a number of interludes is perhaps excessive, but janet. had 28, so…), it had no shortage of great songs, many of which continued to push the more sexualized themes she increasingly embraced—as well as contemporary production values heavy on the bohemian trip-hop and club sounds that were increasingly more prevalent at the time. "You" is spectacularly funky, a tough-love in the name of self-love anthem with outsize grooves.
---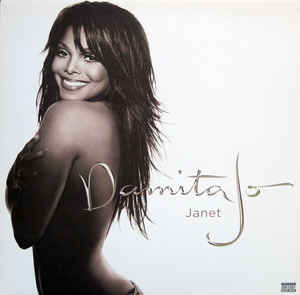 "All Nite (Don't Stop)"
From Damita Jo (2004)
Have I mentioned that the blacklist following the 2004 Super Bowl fiasco was bullshit? Regardless of whether or not Jackson was releasing her best material (she wasn't but that hardly matters), she'll never not be releasing unstoppable hits. And for that matter, if you don't think the whole situation reflects a toxic patriarchy in the music industry, I have two words for you: R. Kelly. So "All Nite" should have been a hit in the U.S. but wasn't, though it was big in the UK. For those who missed it, turn up this funky-as-hell track, driven by a Herbie Hancock sample and a celebration of the joy of movement.
---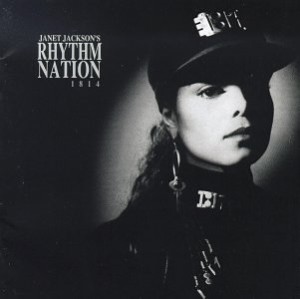 "Miss You Much"
From Rhythm Nation 1814 (1989)
It speaks volumes about how unstoppable the team of Janet Jackson with Jam and Lewis was in the '80s when they managed 11 top 10 singles from two albums in a row. "Miss You Much" was the most successful of all of them, sitting atop the Billboard Hot 100 chart for four weeks and being certified platinum—her first single to do so. And it's easy to understand why when the song hits this hard and delivers all the dancefloor goods. It's not groundbreaking lyrically, but it's as fun as pop music gets.
---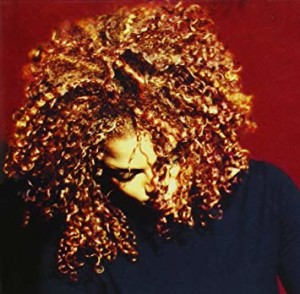 "Velvet Rope" (4:55)
From The Velvet Rope (1997)
It might have been a shade misleading to make "Got Til It's Gone" the first single from 1997's The Velvet Rope. It's a much darker record than anything she'd released before, and the production behind the title track is beaming with buzzsaw synths that sound like they were pulled from an El-P joint. That's part of what makes it so appealing, though. After more than a decade releasing albums, Jackson was still evolving, still taking risks, still finding new facets of her sound to explore.
---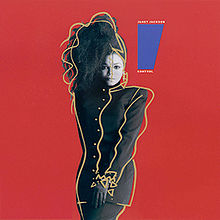 "What Have You Done For Me Lately" (4:59)
From Control (1986)
A fitting companion track to "Control," "What Have You Done For Me Lately" explores similar themes of empowerment and independence. Only where that track came about after separating her business from her family, "What Have You Done For Me Lately" was inspired by her short-lived marriage to James DeBarge. And if she wouldn't settle for less with her business dealings, she sure as hell doesn't seem interested in settling for an unfit partner: "You ought to be thankful for the little things/ But the little things are all you seem to give." And like all of her best tracks, Jackson turns this classic kiss-off into a single that utterly bumps.
---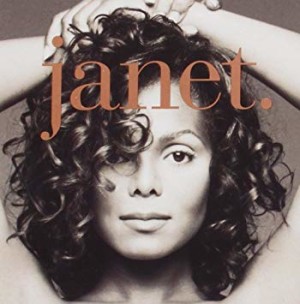 "This Time" (6:58)
From janet. (1993)
"This Time" is a heady, sprawling track that balances new jack swing beats with big production that nods to the burgeoning trip-hop movement in the UK at the time, as well as featuring a dramatic string interlude. But most of all this is the song where Janet juxtaposes a line like "You runnin' around with those nasty hoes" with the operatic talents of Kathleen Battle. And that's pretty baller.
---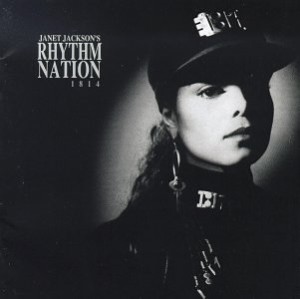 "Love Will Never Do (Without You)" (5:50)
From Rhythm Nation 1814 (1989)
When discussing "Love Will Never Do (Without You)", the thing that inevitably comes up first is the video, a sensual black-and-white clip that found Jackson shedding her Rhythm Nation uniform and sharing some screen time with Antonio Sabato Jr. (Let's overlook, for the moment, the fact that he's a Trump supporter…) But this isn't about Tony—Janet's the star, and this standout moment on an album overflowing with them is sexy without being, to borrow one of Janet's own term, nasty. Though she does have plenty of those and some of them are also awesome. But there's just something timeless about this big-budget R&B jam.
---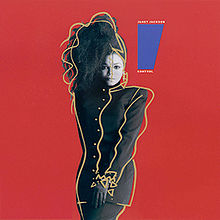 "The Pleasure Principle" (4:57)
From Control (1986)
While we're on the subject of legendary videos, here's another one that everyone will probably remember—just Janet, alone, in a loft, pulling off some impressive choreography with a chair. Which is necessary when a song is this compulsively physical. And the song really is about pleasure—regardless of the lyrics, it's a perfect pop gem that strikes all the right chords and makes all the right moves. And though she had plenty of bigger hits, I'm not sure she had better.
---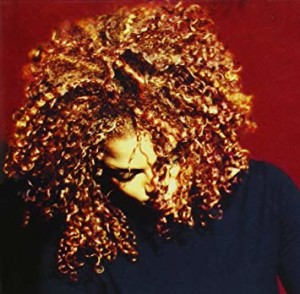 "Go Deep" (4:42)
From The Velvet Rope (1997)
As far as Janet Jackson singles go, the funkier the better, I say. And a slowed-down Funkadelic sample will definitely do that. "Go Deep" is another embrace of a more sexually explicit approach for Jackson on The Velvet Rope, which was definitely her most "adult" record at the time. But the evolution is a natural one, and in delivering a single that skirts the line of g-funk, she sounds as badass as she ever has.
---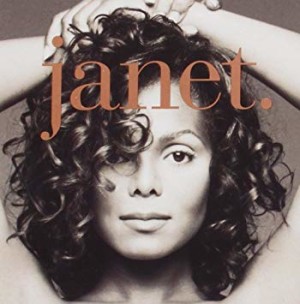 "If" (4:31)
From janet. (1993)
When held up against her later records, janet. is by no means among the raunchiest of Jackson's recordings. But it does find her more directly addressing sex in more explicit ways than on her previous records. "If" is a sexual fantasy set to an industrial new jack swing backing that's come to be one of her most celebrated singles, as well as one that could probably start a party within the first five seconds. Janet's getting down and dirty, but most of all she's doing what she does best: get bodies moving.
---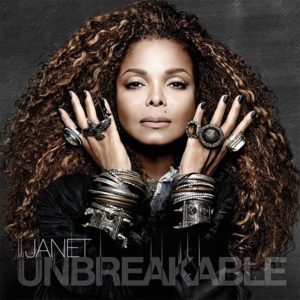 "No Sleeep" (3:55)
From Unbreakable (2015)
I'd prefer not to call "No Sleeep" Jackson's comeback single, though she did go seven years—her longest gap between albums to date—before releasing Unbreakable. Yet that return found her sounding fresh and contemporary, just as comfortable adapting to a new pop landscape as she did three or four times before. Here, she's aided by longtime producers and collaborators Jimmy Jam and Terry Lewis, and the team-up once again produces magic. It's a smoother kind of sexytime jam, a little more Sade than Rihanna, and it suits Janet perfectly. It's far from her most explicit track, but "Whenever we meet, we ain't gonna get no sleep" sends the message pretty directly.
---
Support our Site—Subscribe to Our Patreon: Become one of our monthly patrons and help support an independent media resource while gaining access to exclusive content, shirts, playlists, mixtapes and more.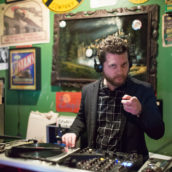 Jeff Terich
Jeff Terich is the founder and editor of Treble. He's been writing about music for 20 years and has been published at American Songwriter, Bandcamp Daily, Reverb, Spin, Stereogum, uDiscoverMusic, VinylMePlease and some others that he's forgetting right now. He's still not tired of it.