25 Essential Musical Families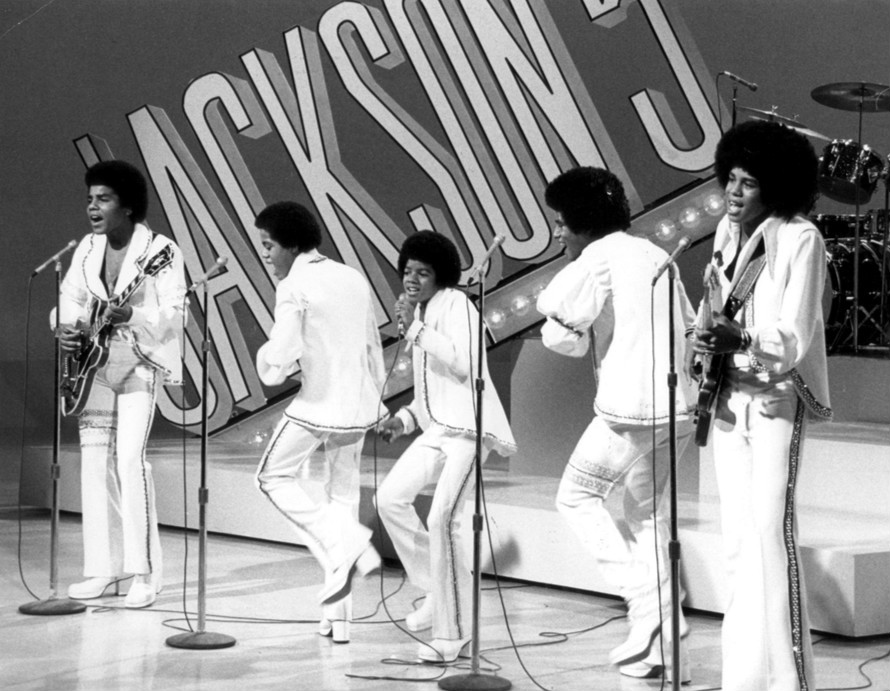 The winter holiday season is upon us, a time when all roads lead back to family. From Thanksgiving to the new year and across all of the intervening observances, there's a particular and renewed focus on those closest to you be they through blood or in quotation marks. Afforded the opportunity of the calendar and pushed by faith or even just by conscience, people seek companionship and comfort, renew ties, make and recall memories, and sure, go out and dig up old wounds or make fresh ones. We're a music website, hardly qualified to speak on philosophy and psychology when it comes to relatives. What we can do, of course, is explore families in their most literal sense and our own primary context: how they have entertained us.
Even without a bunch of research you can—and we do—rattle off some of the most important and dynastic names in music, those parent-child relationships or sets of siblings who have dominated stages and sound systems. We wanted to go a little bit deeper and highlight family ties covering bigger numbers and crossing generations, branches of family trees, even multiple clans by marriage. Our results cover artists and genres that may not have been among your first thoughts, take into account the warts-and-all family dramas of divorce and infidelity, and include connections you (and we!) may have never realized before. Settle in for a long winter's read: it's our advent calendar of 25 essential musical families.
The Appleton-Gallagher-Kensit universe

After a few false starts with bad record labels and huffy colleagues, All Saints in 1996 were finally molded in the manner of British girl-pop like The Spice Girls. Members Nicole and Natalie Appleton are sisters, and form the hub of a spiral of relationships winding around and through the UK music universe. Natalie married Liam Howlett of big beat veterans The Prodigy in 2002. Nicole married Liam Gallagher, the frontman of Oasis and brother of bandmate Noel, in 2008. This was Gallagher's third major coupling, having previously married singer/actress Patsy Kensit and had an affair with singer Lisa Moorish. And Kensit herself burned through multiple rock-star marriages to Dan Donovan of Big Audio Dynamite, DJ Jeremy Healy, and Jim Kerr of Simple Minds.
The Bach dynasty

Europe's early modern period was a surprisingly lucrative time if you were involved in the arts. Churches, courtesans, and other sponsors were steady sources of employment, to the point where parents pushed children toward creative pursuits. The family of Johann Sebastian Bach, one of the most celebrated classical composers of all time, was arguably as prolific with offspring as with orchestral and chamber music. He himself sired 20 across two marriages, so the percentages were in his favor that at least some would follow in his footsteps. Four sons—along with about as many cousins and one grandson—ended up with music careers of their own, their work touching the lives of contemporaries like Mozart and Mendelssohn.
The Bono-Allmans

Arkansas native Georgia Holt was infused with wanderlust as a country singer, a bit actress for the screen and, frankly, a spouse. The first of her half-dozen marriages resulted in daughter Cherilyn Sarkisian, whom we all know better as pop diva Cher. Cher's own holy matrimonies crossed her with other stars, the first being Sonny Bono. The LA songwriter would famously work beside her and behind the scenes on record, on stage, and on television, and their 11-year union produced daughter Chastity, who spent a few years playing in a band called Ceremony before doing more important work as a queer advocate and eventually transitioning to son Chaz. Cher's second marriage was to Gregg Allman, as he continued The Allman Brothers Band after the death of his brother Duane. Cher and Gregg had a son, Elijah Blue, who would form the industrial rock band Deadsy and marry Marieangela "Queenie" King, who along with four other sisters founded British pop group KING. Gregg has other performing children from relationships beyond Cher. The youngest, Layla, has a small vocal/keyboard discography with a band called Picture Me Broken. The oldest, Devon, has been a blues-rock solo act and bandleader with the likes of Honeytribe and Royal Southern Brotherhood, and announced new material in 2019 from The Allman Betts Band, a collaboration with the son of old Allman bandmember Dickey Betts.
The Carter-Cashes

The musical Carter family of Virginia have existed in some form for more than 90 years, since the earliest days of record production. Collections of Carter spouses, in-laws, children, siblings and other descendents have shared a love of spiritual music. Some of their best-regarded incarnations featured Helen doing backup and harmony vocals, in addition to writing and recording on her own from the 1950s through the 1990s. But the brightest light among them may have been her younger sister June, talented at other stagecraft and a new star in Johnny Cash's galaxy once mom Maybelle Carter and the Carter Sisters joined the Grand Ole Opry in 1950. June's first two marriages each resulted in a musician daughter, Carlene Carter (whose relationships included an 11-year marriage to Nick Lowe) and the late Rosie Nix-Adams. Cash's own first marriage brought four daughters, with the eldest Rosanne recording 40 years' worth of albums and getting married twice to other musicians. Johnny had already recorded most of his classic singles by the time he married June in 1968, including "Ring of Fire" (which she co-wrote) and their duet "Jackson." She gave him a son, producer John Carter Cash (married to Latin singer Ana Cristina), but more importantly she was his musical partner and guardian for the rest of their lives, doing everything from blunting his addictions to accompanying him on TV shows and prison concerts. Their legacy stretches across pop, rock, country, folk, and gospel, and forever into history.
The Coltranes' love supreme

While his first wife Naima greatly influenced his work, it was John Coltrane's second marriage that turned his creativity into a generational family affair. His relationship with wildly imaginative pianist and harpist Alice Coltrane (née McLeod) overlapped the end of his marriage to Naima. Their shared spirituality and professional experience made the last few years of his life particularly fulfilling; releases like Crescent, A Love Supreme, and Ascension were caught up in the web, and three children were born. Middle child Ravi jumped down his parents' rabbit hole, co-owning a label and playing saxophone and clarinet on record since 1991. And Alice's McLeod family line bore more fruit as well: her sister Marilyn was a Motown songwriter, and you might know Marilyn's grandson (Alice's grandnephew) Steven Ellison as the go-to guy for modern forms of hip-hop and abstract electronica, Flying Lotus.
The Copeland faction

Let's acknowledge first that Miles Jr., the patriarch of this crew, has questionable musical provenance. He and his family often discussed his significant skill with the trumpet and time spent with big-name big bands leading into World War II, but other professional accounts refute or don't mention this. It might all be some sort of memory-hole ruse, which makes sense considering the time Miles Jr. and his wife Lorraine spent in the CIA and OSS, respectively. But they were as good at producing children with an ear for pop music as they were at producing counterintelligence. Their three sons were responsible for many aspects of the rise of popularity of New Wave in the 1970s and 1980s, and never met a running joke they didn't like. Miles III was a band manager and producer who founded the influential IRS Records and now runs Copeland International Arts (CIA). Ian promoted many IRS acts and their contemporaries through Frontier Booking International (FBI). And Stewart was the drumming star of the family, helping The Police to become the biggest band in the world before turning to jazz, prog-rock, and soundtrack projects.
The Gershwin siblings
Moishe and Roza Gershowitz escaped increasing Jewish persecution in Russia and settled in Brooklyn to start a family in the late 1890s. Their eldest two sons, Ira and George, would progress through the nearby Yiddish theater district into Tin Pan Alley, Broadway, opera, and then New York and Hollywood's film industries. Together and separately they created songs ("The Man That Got Away," "Fascinating Rhythm," "Summertime") and productions (A Star is Born, Porgy and Bess, Girl Crazy, Rhapsody in Blue) that transformed American popular and stage music across the first half of the 20th century. Their younger brother Arthur and sister Francis also had some limited musical successes, and each married performers in other ensembles.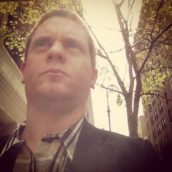 Adam Blyweiss
Adam Blyweiss is associate editor of Treble. A graphic designer and design teacher by trade, Adam has written about music since his 1990s college days and been published at MXDWN and e|i magazine. Based in Philadelphia, Adam has also DJ'd for terrestrial and streaming radio from WXPN and WKDU.