Bibio : Sleep On the Wing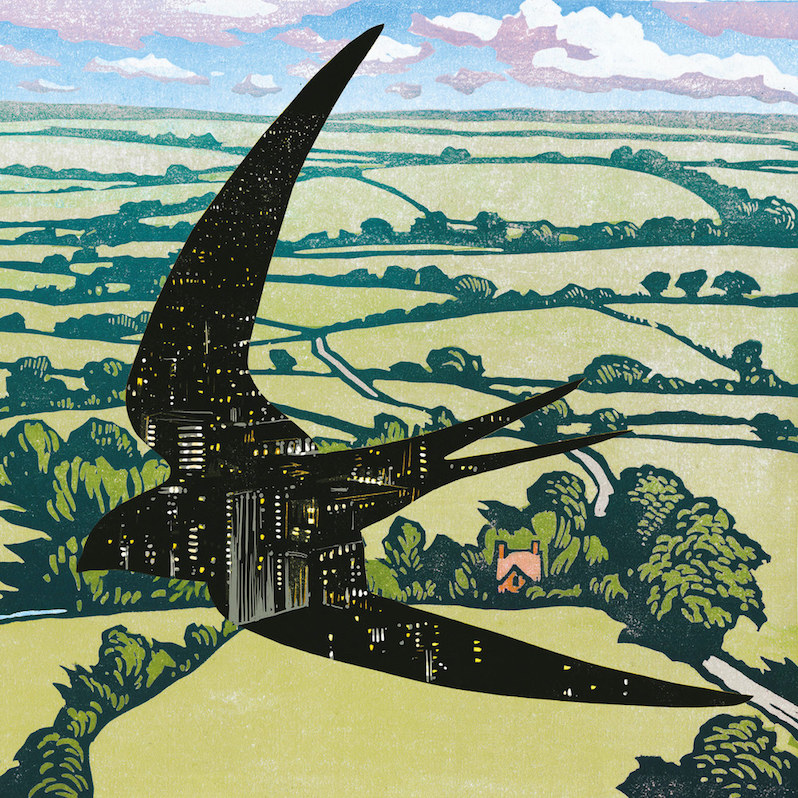 It's never really been possible to listen to music independent from the conditions in which it was born. The best music remains relevant beyond its origins; but regardless it's always felt, written and created to certain influences in the life and world of those that made it, the fires that forged it. Unprecedented, large scale events have dominated every stream of media for months now, and we can't help but feel compelled to consume all else we come across as a small created part of that wider maelstrom. Every album released feels a response to or a creation of this surreal period of time the world has endured, and it's difficult to write about them with anything but this in mind.
Bibio's music has always felt like an escape—both for the listener and its creator Stephen Wilkinson—and, to this end, feels particularly relevant in a time such as this with Sleep on the Wing. Never tied to a particular genre, that sense of escape for Wilkinson has rather emerged from what feels to be him sharing with the listener a window into his exploration as an artist, each album a generous offering of the styles, sounds and thoughts that he's inhabited at any given time. "You've just described every artist ever," you're no doubt thinking, but there's a sincerity to Bibio that not every artist has. His records feel less like carefully curated productions and more like a friend shooting you through some samples with a message saying "check out what I've been working on." It's evident in the way he has meandered his way through styles; from sample based electronica to synth-pop, pure ambient and the minstrel folk work of previous effort Ribbons.
Ribbons was outstanding in its sleepy countryside melodies and finger-picked patterns and Sleep on the Wing follows in the same vein. There are no prizes for guessing that his guitar is Wilkinson's instrument of inspiration at present—intimate fragments of his noodling a constant gift to his fans through Youtube and Twitter accounts—and his creations unlock the earthy traditions and idyllic surroundings of the UK midlands he calls home. Put simply, escape. These are songs that feel drawn from other places, other times, music that longs to be away from where we find ourselves. With the charm of a troubadour of ages past, Wilkinson plucks his guitar, bows his violin and adds flourishes of other instrumentation and field samples, forming backdrops to everything from Medieval midsummer fairs with the clapped rhythmic waltz of "Miss Blennerhassett" to court banquets with the plucked lute meanderings and strings of "Awpockes."
Despite being so steeped in Celtic traditions, it's a record that manages to never feel too anachronistic. Instead, drawing on the folk heritage of its surrounds to create rich soundscapes flourishing from Wilkinson's cleverly worked guitar patterns that feel robust and timeless and utterly relevant. Mostly instrumental, and clocking in at just 28 minutes, it's really a series of snapshots that almost take on ambient qualities despite their tendency to favor melody over texture. There's the gorgeous growing momentum in the bouncing guitar line of "A Couple Swim," slowly colored in with fragmented loops. Or the gamboling violins that dance throughout "Oakmoss" and "The Milky Way Over Ratlinghope," indiscernible vocals providing scope and atmosphere amid gentle swells in the music. He plays with his organic instrumentation on the likes of "Lightspout Hollow" and "Otter Shadows," the fractured and out-of-tune results playing into the sense of antiquity on display. It's the essence of grassy fields on a warm spring day, utter contentment somehow belying an inexplicable sadness.
The nearest exception to the rule is the lead single title track that steps the most into pop territory, and through its lyrics gives name to the feeling Sleep on the Wing exudes, a lush guitar pattern textured with string melodies. Drawing its name from a swift's ability to sleep during flight, it muses on misty pain and loss and the chance to seek shelter in less complicated surrounds. "Sleep on the wing, without the lights of the city," Wilkinson sings in his honest voice, "Lamb in the fields, with the folds and the clover." It's not as polished or complete as Ribbons, and at any other time that might be felt. But as we navigate times many of us are finding overwhelming, the chance to join Wilkinson as he escapes to the tranquility he absorbs and conjures is a most welcome one.
---
Label: Warp
Year: 2020
---
Similar Albums: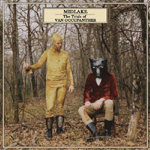 Midlake – The Trials of Van Occupanther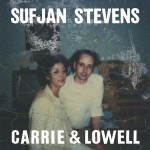 Sufjan Stevens – Carrie & Lowell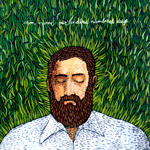 Iron & Wine – Our Endless Numbered Days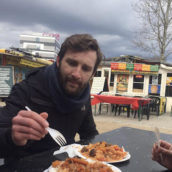 William Lewis
Hailing from Melbourne, Australia, Will has been contributing to Treble since 2018. Music and writing are the foils to his day job. Apart from Treble, he has contributed to Drowned in Sound, Glide Magazine and Indieshuffle. He also plays music and blogs when time permits.