Björk reveals Fossora artwork, release date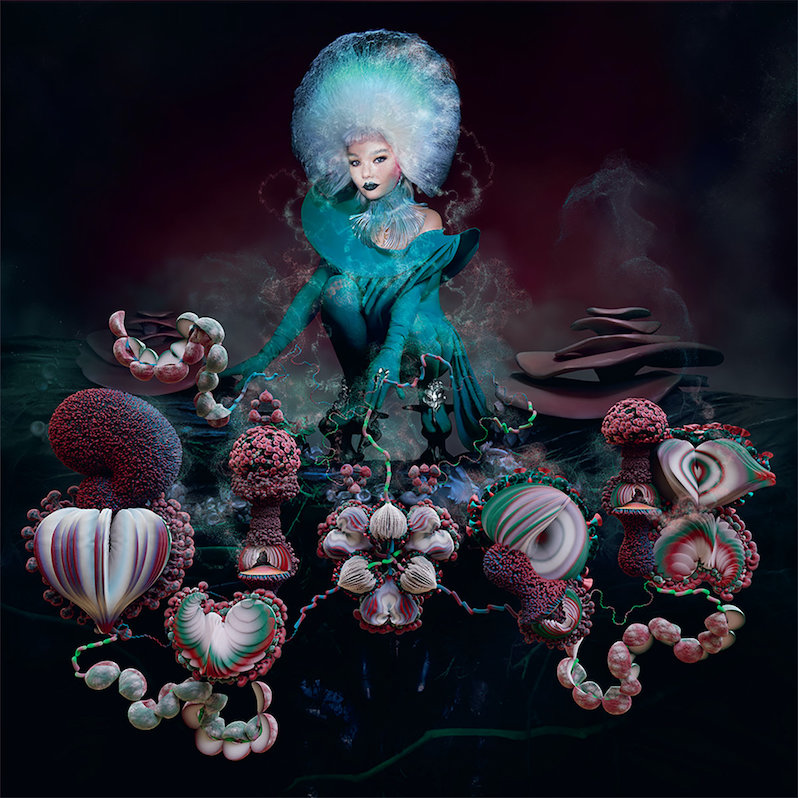 Björk has revealed the release date and artwork for her upcoming album Fossora. The album will be released on September 30 via One Little Independent. That's the album's artwork above, colorful and stunning as her artwork typically is.
Via Instagram, Björk released a statement about the album:
each album always starts with a feeling

that i try to shape into sound

this time around

the feeling was landing

( after my last album utopia which was all island in the clouds element air and no bass )

on the earth and digging my feet into the ground
She adds, "it is a word i made up. it is the feminine of fossore ( digger, delver, ditcher ). so in short it means "she who digs" ( into the ground ). And that "sonically it is about bass , heavy bottom-end , we have 6 bass clarinets and punchy sub."
Björk's last album was 2017's Utopia.
Björk's Fossora is featured on our list of the 22 Most Anticipated Albums of Fall 2022.