Califone debuts interactive video for "Stitches"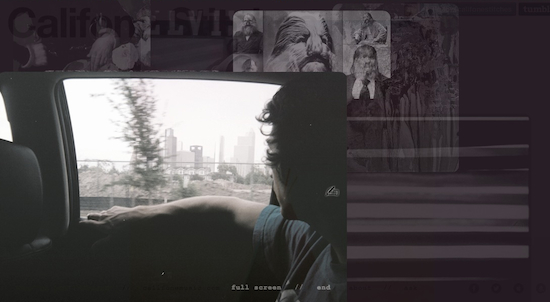 On Sept. 3, experimental Americana band Califone release Stitches, their follow-up to 2009's All My Friends Are Funeral Singers, via Dead Oceans. Today, the band debuted a new video for the album's title track via their Tumblr page, and it's an interactive experience that culls images from all across Tumblr, including the band's own page and those of other users. It's intended to be a unique experience each time it's viewed, which is pretty cool. The band created the video with filmmaker Braden King and programmer Jeff Garneau.
Watch "Stitches" here.