Cannibal Corpse : Violence Unimagined

Outside of some slight shifts toward a more pronounced technicality, Cannibal Corpse's approach has stayed tried and true since their beginnings. Their music holds fast to horror aesthetics, detailing vicious murders and acts of torture. After more than 30 years, it's remarkable how Cannibal Corpse can keep going, creating the music that they have been for so long with no signs of burnout. Cannibal Corpse's love of creating genuine horror and death metal is an undying one.
With their 15th studio album, Violence Unimagined, Cannibal Corpse continue to follow that path of brutality. Through gruesome atmosphere and maniacal instrumentation, Buffalo's titans of horror offer up another slab of bloody metal for fans to feast upon.
After more than three decades of riffs and upsetting imagery, Cannibal Corpse have proven themselves masters of the death metal trade. Though there are more wildly experimental bands in death metal, there's no denying the unrelenting force of their music. Violence Unimagined's opener "Murderous Rampage" sets the stage for just such an onslaught to come. The consistent beating of drums and an ever-thrumming bass roil underneath guttural screams and a ferocious guitar rhythm. They maintain this approach in the following cut "Necrogenic Resurrection," balancing blistering speed and menacingly slow progressions, conjuring up various blends of evil.
You could argue that the band's approach comes across a bit straightforward; yes, there are variations in technique and sound, but really, there's always that foundation of searing aggression and ominous tone. The flipside to this is that Cannibal Corpse are terrific performers. They have a knack for crafting songs where the music elevates the gruesome lyrics and vice versa. Violence Unimagined doesn't disappoint on that front.
With minor restraint in pacing, track number four, "Condemnation Contagion," blasts off just as explosively as the tracks before it—never losing an ounce of intensity. While Corpsegrinder's lyrics provide a backdrop of fantasy that horror fans will latch onto, the instrumental side of the band consistently deliver upon vicious compositions, aiming to keep each cut entertaining. While Paul Mazurkiewicz is a powerhouse on the drums, much of the instrumental adrenaline comes from that of the guitars. Erik Rutan, replacing Pat O'Brien on lead guitar, more than carries his own, and alongside rhythm guitarist Rob Barrett unleashes riffs that have the power to open up a circle pit in an instant.
The guitar rhythm of "Follow the Blood," in its slow churning and intense moments of revving, elicits imagery of bloodshed. The track stands as a prime example of how Cannibal Corpse use their material to create a chilling atmosphere. Album closer "Cerements of the Flayed" is another testament to this type of presence. The song puts one in the midst of a tormented fantasy, the lyrics expressing unnerving detail as the tempo shifts back and forth, creating a sense of hysteria.
Cannibal Corpse don't opt for radical reinvention or exploring uncharted terrain on Violence Unimagined. This is by no means a problem. It's a Cannibal Corpse album, through and through, and their performance and presentation remain strong throughout. There are wilder, weirder and more alien takes on death metal, but Violence Unimagined sure as hell kicks ass.
---
Label: Metal Blade
Year: 2021
---
Similar Albums: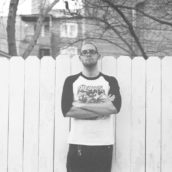 Michael Pementel
A graduate of Columbia College Chicago's Creative Writing Program, Michael Pementel is a published music journalist, specializing in metal and its numerous subgenres. Along with his work for Treble and Bloody Disgusting, he has also written for Consequence of Sound, Metal Injection, Dread Central, Electronic Gaming Monthly and the Funimation blog.