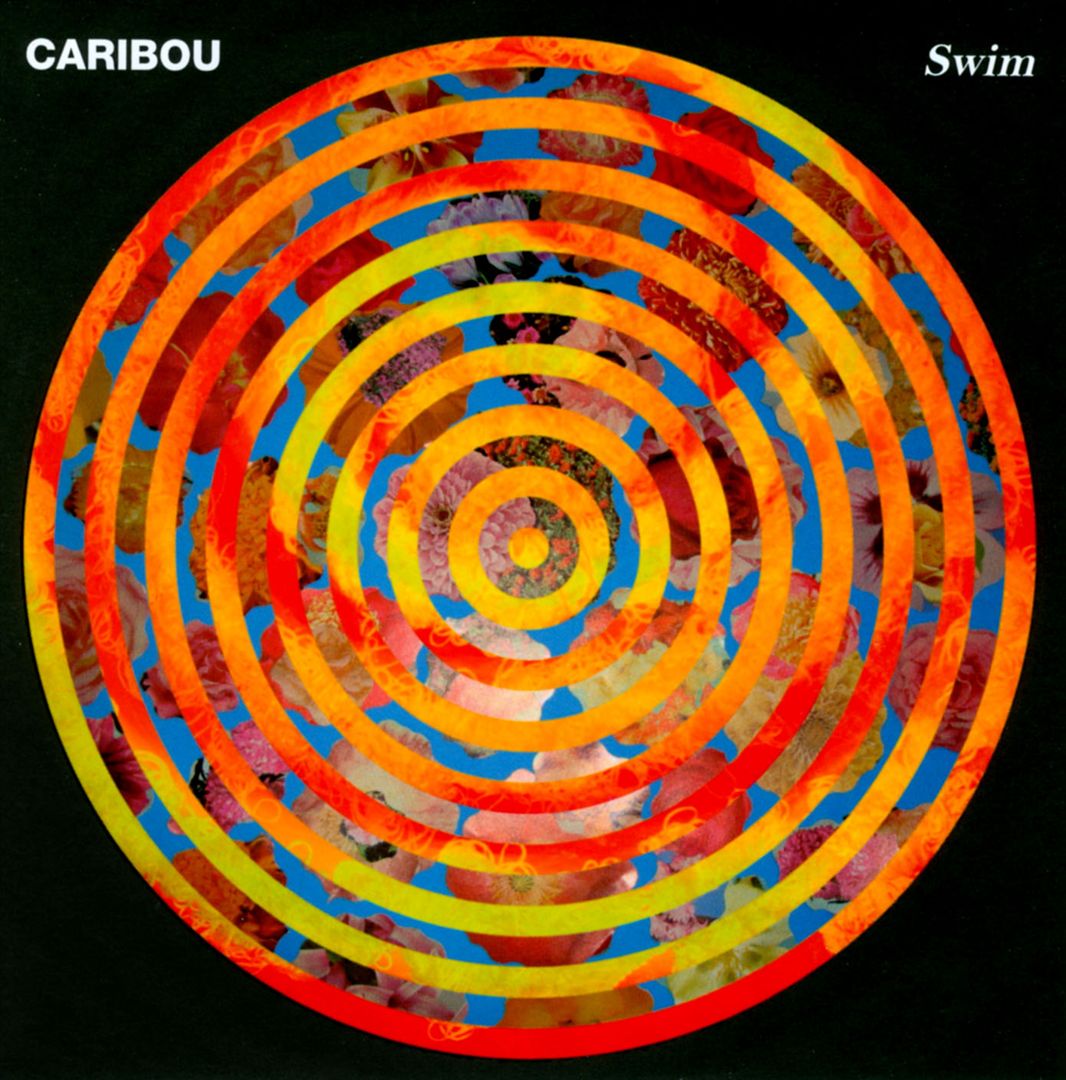 Dan Snaith seems to be a good guy to trust when it comes to surprises. His last record as Caribou, Andorra, was a lithe and beautiful take on '60s, sunshine-infused pop that earned him Canada's much esteemed Polaris Prize. Swim, on the other hand, shows him going deeper into the mechanics, methods, and musicality of dance sounds than ever before. The record is, according to Snaith, an attempt to make a variant of dance music more reliant on liquid elements, out of sounds constantly in flux-panned or pitch-shifted, for example-that would stand in contrast to more metallic and austerely partitioned tracks.
Snaith's interest in making music that is constantly flowing from one state to another was strengthened by his learning to enjoy swimming. Hence the album's title, which is especially appropriate as regards songs like "Kaili," "Hannibal" and "Jamelia," which definitely function by submerging listeners in densely layered soundscapes propelled and mutated by the rhythms of slippery currents. "Kaili" may be the strongest song on the record, overwhelming from the start with flowing synth stabs that rush over the top of flute melodies and Snaith's gentle, ruminative vocals (here more than elsewhere on the record recalling Andorra). The track makes clear what Snaith means when he says that on Swim he has come furthest in creating his own sonic vocabulary. It suggests previous work like Andorra or Up in Flames but feels more like something wholly new rather than a twist on an old recipe.
Not that Caribou or Manitoba records, as twists on old recipes, were ever lacking in quality. Dan Snaith has always excelled at blending a penchant for psychedelic sound worlds with modes of electronic music making, at blending organic elements with manipulations to create results that are starkly original, affecting, and difficult to imitate. The lead single from Swim, "Odessa," is definitely the funkiest track on the record, rolling over a wobbly bassline as the percussion and weird sounds pile up in its depths. Snaith sounds disarmingly meek, and surprisingly like Erlend Øye. In fact, it sounds a lot like a Whitest Boy Alive tune, or maybe even something by Hot Chip, but definitely denser with movement between and within sound elements.
And however much Snaith has taken inspiration from dance music here, the songs still work better than the tracks. For all the color of "Sun" and "Bowls," they still seem a little pale in comparison to "Leave House," an excellent fusion of dance mechanics, rubbery sounds, and inspired song development, or the album closer, "Jamelia," with its blur of Technicolor sound-sheets and the wildly on-point vocals of Born Ruffians' Luke Lalonde.
With Four Tet's There is Love in You and Pantha du Prince's Black Noise, Swim makes it a trinity of introspective, higher-brow explorations of indie/dance aesthetics released on album this year. I am sure there are others that could be added, but these seem to me a good match for one another, blending pop and experimentation, dance and stasis, melancholy and exuberance. Music here is as much something that surrounds and overwhelms as it is be merely listened to, categorized, and judged. Not a bad place to learn to swim.
---
Label: Domino
Year: 2010
---
Similar Albums: