Celebrate the Catalog : Scott Walker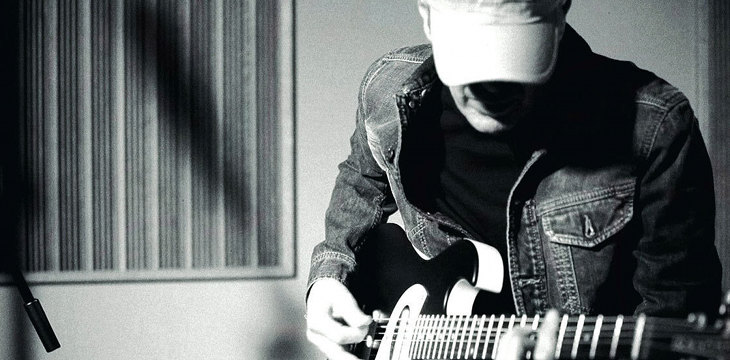 As legends go, there aren't many as enigmatic or puzzling as Scott Walker. American born, but based for much of his career in the UK, Scott Engel made a name for himself as a member of pop trio the Walker Brothers, none of whom were actually named Walker or blood related. As Engel — changed to Walker as a stage name — matured as an artist, he began to take on challenging, complex material early and often. Four of his first five albums, all of which bear the name Scott in some variation, reveal a performer whose sophistication and boldness well surpassed his twenty-something years.
But things got weird for a while. And not in a good way. Walker, once a hugely popular performer and consistently charting artist in the UK, started to wane in popularity. And rather than use that as an opportunity to try something new, Walker retreated into standards and showtunes, his output at the time growing M.O.R. and conservative. By the mid-'70s, the Walker Brothers resumed operation, released the auspicious Nite Flights in 1978, and signaled a major change for Walker as an artist. He walked away from the showtunes and standards and never looked back, his musical journey instead taking him through hellish climes, treacherous soundscapes, punishing industrial noise and stomach-churning horror. Needless to say, he really outdid himself.
Throughout all of the twists and turns of his career, the one thing that remained constant was Walker's voice. Both at 25 and at 70, Walker has had a particular knack for commanding a song through his vocals. His voice is a versatile instrument, at times laid-back and cool, at others yearning and emotional, and more recently sinisterly satirical or ghostly and chilling. At 70, Walker has amassed an impressive if not massive body of work. He's not the most prolific artist, but he's definitely one that makes his output count… save for one fairly unimpressive decade. With a new box set of classic albums out, the time seemed right to reassess his catalog. Join us as we dive into the Scott Walker discography.
30 Century Man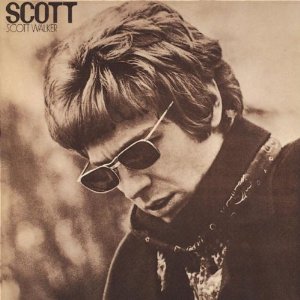 Scott
(1967; Philips)
A leap like the one that Scott Walker made from his status as pop hitmaker in the Walker Brothers to a much more complex, avant garde performer isn't the only one of his kind. Yet, for Walker — an American recording in Britain — it might mark the most dramatic transformation an artist has ever undergone, and one that continues to shift and evolve in the present day. Released six months after the Walker Brothers' third album, his debut, simply titled Scott, showed a vastly different and more sophisticated side of the artist. Whereas with The Walker Brothers, Walker took part in a more straightforward pop/beat music sound, on Scott, he aimed for a lush and orchestral sound, driven by his own deep, emotional crooning. Yet as a songwriter, Walker was still finding his footing, on this set mostly culling his material from other musicians' catalogs. The album begins and ends with songs written by Jacques Brel, an artist that played an important role in influencing Walker and shaping his material to come. The first, "Mathilde," is an explosive boom of timpani and brass, an orchestral arrival of fanfare and wit, while the closer, "Amsterdam," is a spare dirge in which Walker's voice is backed by accordion and eventually a powerful crescendo. Both find Walker offering an interesting interpretation of the source material, particularly the conflicted love story of "Mathilde," which he plays up with glee and vibrancy. But the three songs written by Walker, "Montague Terrace (In Blue)", "Always Coming Back To You" and "Such a Small Love," are also three of the best here. "Such a Small Love" in particular hints at the kind of eerie brilliance that would later characterize his work.
Rating: 9.0 out of 10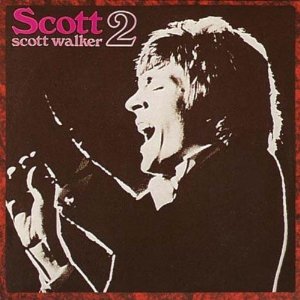 Scott 2
(1968; Philips)
Looking back all the way to Scott Walker's debut, it's really not all that hard to see how he got to the dissonant, nightmarish art rock that has become his current M.O. In tracks like his take on Jacques Brel's "My Death," and his own masterful composition "Such a Small Love," there's a level of darkness and dread that simply never went away, and frankly only grew larger. With Scott 2, however, Walker began to explore darker and more cynical lyrical themes, many of them once again pulled from Brel's catalog. Take "Next," for example, a track that sounds upbeat and jovial, but contains lyrics dealing with sex, abuse, homosexuality and prostitution. And "The Girls and the Dogs," also Brel's, is cynically humorous, juxtaposing human relationships with those between man and man's best friend, with more than a few cruel twists. It's not so hard to see why Walker drew so heavily from Brel's catalog — both artists embraced a contrast between dark humor and just plain darkness in much of their work. Yet when Walker was coming into his own as a solo artist, psychedelic rock music was the major trend, and one he had no interest in taking part (though more than a few of his songs, with vocals removed, would fit in alongside the trippy instrumental soul of David Axelrod). So, instead, we have orchestral pop and easy listening ballads with songs of prostitutes and weirdly uncomfortable portrayals of humanity. One of the best of these, "Plastic Palace People," also serves as an excellent precursor to Walker's later, more difficult material. But that part of Walker was always there; he just set his target for more conventionally pretty sounds back in the '60s.
Rating: 8.9 out of 10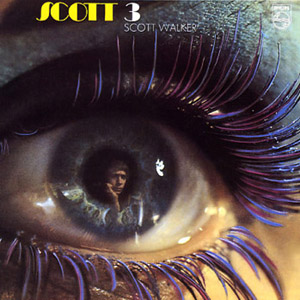 Scott 3
(1969; Philips)
During the Scott period, Scott Walker was at the height of his powers — at least for the first time, anyhow. All four albums in the series more or less maintained a pretty unimpeachable standard of quality, and you'll probably notice that most of them have pretty close scores as far as Treble is concerned. Scott 3 isn't any different in that regard; it contains some of Walker's best songs — "It's Raining Today," "Big Louise" and all 89 wonderful seconds of stripped-down sing-along "30 Century Man." It's also the first Walker album to feature more originals than covers, with three Brel versions stacked up at the end. Where Scott 3 diverges from its three counterparts, however, is in the fact that it seems the subtlest and slightest of Walker's '60s output. Four songs end before reaching the two-minute mark, and quite a few other tunes seem adrift in fluffy orchestral arrangements, without having quite the impact that the highlights on Walker's two prior albums had. That being said, these are minor complaints of an otherwise outstanding full-length, with which Walker outdoes himself on the 10 originals he presents here. "Big Louise" is often rightfully recognized as an all-time great, with its poetic portrayal of a woman, possibly a prostitute, with tragic loneliness and a crumbling facade: "She's a haunted house/ And her windows are broken/ And the sad young man's gone away." And "30 Century Man" is a playfully satirical play on the idea of legacy, in which Walker suggests to "Play it cool/ And Saran wrap all you can."  Don't know how this will sound in 1,000 years, but after 44, it's still a thing of effortless perfection.
Rating: 8.8 out of 10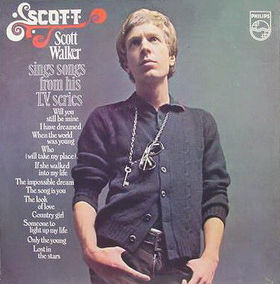 Scott: Scott Walker Sings Songs From His TV Series
(1969; Philips)
For a time in the 1960s, Scott Walker had his own BBC TV series on which he would perform ballads and standards, and studio recordings of the songs he performed were shortly thereafter collected on a full-length album, Scott Walker Sings Songs From His TV Series. In dramatic contrast to the avant garde crooner he was turning into, however, the songs here are mostly schlocky, sometimes tepid easy listening standards that under ordinary circumstances would never make it out of Branson, Missouri. Walker has disowned this material, along with several of his '70s albums, and you can't really blame the guy. Based on what he was capable of writing and performing, TV Series is pretty unremarkable. But it was just a short diversion; a few months later he'd release one of the greatest albums of his career.
Rating: 5.0 out of 10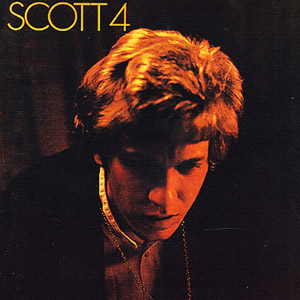 Scott 4
(1969; Philips)
Scott Walker closed out the 1960s with one of the strongest records of his career. The first of his records to feature all original material, Scott 4 finds Walker hitting a new stride that, unfortunately, would get derailed fairly shortly thereafter, but a stride nonetheless. Needless to say, it was also his most ambitious album at the time, pushing his songs' arrangements to even more dramatic and evocative places and incorporating stronger influences from Ennio Morricone ("The Seventh Seal") and — surprise, surprise! — psychedelic rock ("The Old Man's Back Again," "Get Behind Me"). Essentially all of the good ideas that simmered on Walker's previous albums come to a boiling point here, bubbling over with a tension and immediacy that had never been quite as prevalent. And yet, some of its best moments, like the ornate "Angels of Ashes," are imbued with an understated grace, juxtaposed against the hard-hitting grooves and Stalin-inspired narrative of "The Old Man's Back Again (Dedicated to the Neo-Stalinist Regime)". Without the incorporation of Brel compositions as an anchor, Walker allows himself to take on even bigger ideas and more ambitious directions. Curiously, the album even ends on a country song ("Rhymes of Goodbye"), which, as it turns out, is pretty much a knockout. This is Walker artistically spreading his wings and soaring majestically, the awe-inspiring result of which leaving a massive impression on the likes of David Bowie, Pulp, Tindersticks and pretty much most British music of note to be released in the '80s and '90s. Commercially, however, it was (at first, anyhow) less successful than its predecessors, which likely says something about the combination of a built-in audience with tastes that skewed too conservative, and an entirely separate audience of rock listeners for whom Walker seemed too much of an outsider. We know better now.
Rating: 9.5 out of 10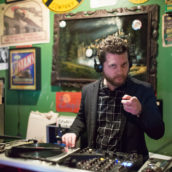 Jeff Terich
Jeff Terich is the founder and editor of Treble. He's been writing about music for 20 years and has been published at American Songwriter, Bandcamp Daily, Reverb, Spin, Stereogum, uDiscoverMusic, VinylMePlease and some others that he's forgetting right now. He's still not tired of it.