Celebrate the Catalog : Scott Walker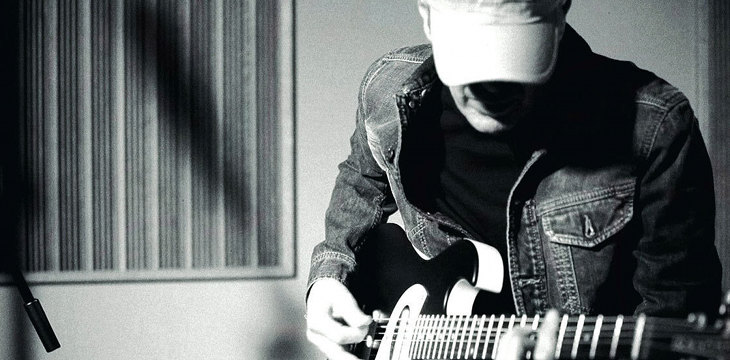 The Escape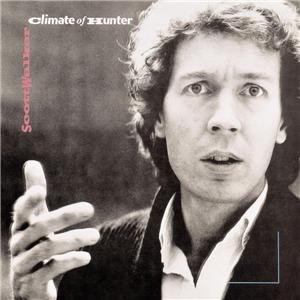 Climate of Hunter
(1984; Virgin)
Ten years separate Scott Walker's tenth and eleventh albums, though it's not because he was taking a hiatus. In fact, much of that time was occupied by the recording and release of three Walker Brothers albums, the last of which, Nite Flights, proved to be a crucial turning point for Walker artistically. On that album, and "The Electrician" in particular, Walker pushed even farther into dark art rock sounds, and he hasn't turned back since. Climate of Hunter, his first truly essential album in 13 years upon its release (not counting Nite Flights, of course), is the first permutation of the abstract visionary Walker we know today. Released in 1984, the album bears a lot of the hallmarks of a big '80s production: synthesizers, fretless bass, lots of guitar solos. However, the names of the guests on the album might turn some heads as well, including free-improv jazz saxophonist Evan Parker, Dire Straits guitarist Mark Knopfler and "Carribean Queen" hitmaker Billy Ocean. Knopfler is the most visible here, however, as a sideman akin to Stevie Ray Vaughan on David Bowie's Let's Dance. Frankly, Climate of Hunter sounds a lot like the demented flipside of Let's Dance. It's still a big, expensive '80s production by a star of the '60s and '70s, but with much darker twists and turns. Though for even closer musical comparisons, it keeps good company with the likes of Talk Talk and Kate Bush, and of course, everything Scott Walker would release thereafter. Curiously enough, the album did launch a single, the relatively accessible (but still pretty weird) "Track Three." (Did I mention half the songs don't have titles?) But "Track Six" is where the twisted, terrifying Walker begins to show his face. We've been expecting you.
Rating: 8.7 out of 10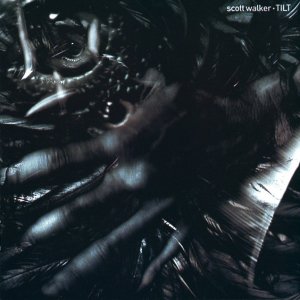 Tilt
(1995; Fontana)
There's no turning back now. After another decade-long break, Walker's re-emergence in the '90s found him wielding the most dangerous, noisy and outright troubling songs of his career. This is a man, after all, whose entire career was pocked with dissonance, death, darkness and sexual taboos, and in one fell swoop he outdid the whole lot. Tilt is a masterwork in musical violence. On some level, it still maintains the orchestral pop sound that Walker has pursued throughout his career, but twisted in knots, turned upside down, scraped with sandpaper and bent into monstrous shapes. At its most accessible, it can be both mildly unsettling ("Bolivia '95," "Farmer in the City") and outright horrific ("The Cockfighter"). "The Cockfighter," in particular, is a breakout track, switching from spoken-word dark ambient to pummeling industrial thunder at the flick of a switch. The way Walker moans "It's a beautiful night!" suggests that it's anything but, with glimpses of the Holocaust poking through the metal-machine music. The entirety of the album is not this hostile, but it certainly doesn't get much friendlier. Tilt likely shocked a few listeners who only knew Walker's 1960s output, but it also opened him up to new, exciting possibilities and some of the best material of his career.
Rating: 9.2 out of 10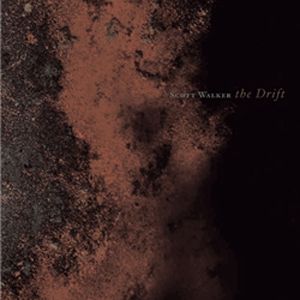 The Drift
(2006; 4AD)
Another 11 years pass between albums, and Walker, in spite of some soundtrack material, maintains a low profile between the '90s and the '00s. And because Walker essentially stopped performing live in the '70s, it's not as if he had been touring between records either. So for Scott Walker to return once again in 2006 with something so mesmerizing and massive in The Drift would be nothing short of revelatory. With a 68-minute running time, The Drift is an exhausting album, even an overwhelming one. But that it's so draining is an essential part of its appeal. It is, simply, Walker's most powerful piece of work, though it's also one of his most difficult. To begin with, few records in history have ever reached a level of terror this visceral and real. Walker has an uncanny knack for finding the right combination of sounds that are able to make the hairs on one's neck stand up straight. This is goosebumps amplified to eleven; The Drift, in essence, is The Shining: The Rock Album. Its bookends, the abrasive stomp "Cossacks Are" and closing ballad "A Lover Loves," are the most accessible moments here, sandwiching between them material that's as challenging and harsh as it is stunning. The 12-minute "Clara" juxtaposes imagery of September 11th against sounds of a side of beef being pummeled. A fucked-up "Jailhouse Rock" riff underscores "Jesse," the horrific dirge about Elvis Presley's stillborn twin brother (whom Walker made up, but still…). It would be the least inviting album in the world if Walker hadn't pulled it off with such masterful arrangements, and such powerfully moving songwriting. That's not easy to do. Nothing that Walker does is, but here, it's an entirely new level of awe.
Rating: 9.6 out of 10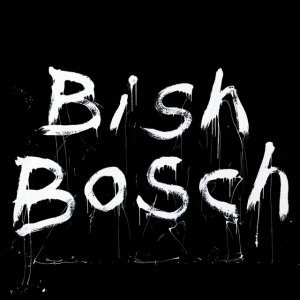 Bish Bosch
(2012; 4AD)
The most recently released of Walker's 14 albums, sparsely distributed across 45 years, Bish Bosch is also — and bear with me now — possibly his most absurd. The title is silly. There is a 20-minute track full of dwarf puns and personal insults. Oh, right, and fart noises. For an artist whose career has seen him delve into taboo topics in even some of his most beautiful songs, Bish Bosch still delivers plenty of shocks and surprises. Not many 70-year-old artists can boast as such, but Walker is unique. However, to simply toss Bish Bosch aside as the point at which the man finally goes off the deep end would be a mistake. If anything, it circles back toward accessibility, if only slightly. It's certainly not as awe inspiring as The Drift, but at times, it's more approachable. The slide guitar and tubax arrangement of "Epizootics!" is one of the catchiest things he's released in decades, "catchy" being a relative term here. Yet it's a stunning track all the same. Even prettier is "The Day the 'Conducator' Died," itself a spacious dirge with sparsely strummed chords and a more graceful darkness than usual. Though I wouldn't call this aging gracefully, necessarily. Like I said, there are fart noises on this album. But Walker, after a handful of albums of sprawling, nightmarish art rock, is clearly having some fun. Not that Bish Bosch isn't still nightmarish — it's just more of a clown nightmare than a serial killer one.
Rating: 8.8 out of 10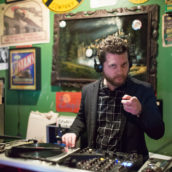 Jeff Terich
Jeff Terich is the founder and editor of Treble. He's been writing about music for 20 years and has been published at American Songwriter, Bandcamp Daily, Reverb, Spin, Stereogum, uDiscoverMusic, VinylMePlease and some others that he's forgetting right now. He's still not tired of it.